Are you a wine enthusiast dreaming of exploring the lush vineyards and wineries of New Zealand while working and living in this stunning destination? You're in for a treat!
Exploring New Zealand's Wine Paradise
New Zealand is renowned for its pristine landscapes, from snow-capped mountains to serene beaches, but it's also celebrated for its burgeoning wine industry. The country's wine regions have gained international acclaim for producing exceptional Sauvignon Blanc, Pinot Noir, and more. Here are some of the top wine regions to explore:
1.Marlborough: Located at the tip of the South Island, Marlborough is famous for its Sauvignon Blanc. You can hop from one winery to another, sipping wine against a backdrop of stunning vineyards.
2.Central Otago: This is New Zealand's southernmost wine region, known for its Pinot Noir. The rugged landscape and cool climate create the perfect conditions for this grape variety.
3.Hawke's Bay: On the North Island, Hawke's Bay boasts a diverse range of wines, including Chardonnay, Syrah, and Merlot. You can explore wineries set against the backdrop of art deco architecture in Napier.
4.Wairarapa: This region is gaining recognition for its boutique wineries and charming small towns like Martinborough.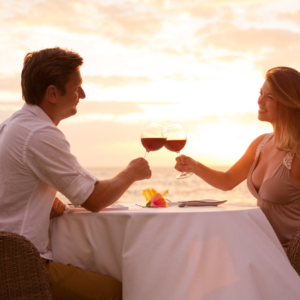 Work and Live in New Zealand with Alliance Visas
Alliance Visas can help you fulfill your dream of working and living in New Zealand, making it the perfect base for your wine tour adventures. Here's how:
Visa Expertise: Alliance Visas specialises in guiding you through the New Zealand immigration process, ensuring you obtain the right visa for your goals.
Extended Stays: With Alliance Visas, you can secure the opportunity to live and work in New Zealand for an extended period, allowing you to fully immerse yourself in the wine culture and breathtaking landscapes.
Seamless Transition: They'll provide support to ensure a seamless transition to working and living in New Zealand, so you can focus on enjoying wine tours and exploring the beauty of the country.Looking for a job in New Zealand? Explore our job opportunities now New Zealand jobs
Making Your Dream a Reality
To embark on your New Zealand wine tour adventure and experience the lifestyle you've always dreamed of, start by researching the best time to visit the wine regions and create an itinerary that aligns with your interests. Then, let Alliance Visas handle the visa process, making your dream of working and living in New Zealand a reality. Whether you're planning to work in the vineyards or simply savor the wine and scenery, New Zealand welcomes you with open arms.Read more about Travel Guide: 5 Reasons To Visit New Zealand
Whether you're planning to work and live in New Zealand with the assistance of Alliance Visas or simply savor the wine and scenery, New Zealand promises a life-changing experience. Ready to work and live in New Zealand? find out more New Zealand: What To Know Before Moving