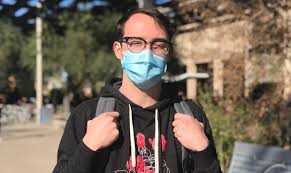 Updated – 13 January 2021.
An update on the current covid19 situation.
At Alliance visas, are team is working from home and providing our services as usual.
If you are looking to get a visa to work and travel in the next few months to a year-
As the visa process takes a good few months, this is the best time to start your application so you could secure your visa to work and live abroad as we expect there will be a lot of applicants looking to head out.
Canada
If you have your visa granted. Travelling to Canada
Effective form 8th of May IEC applicants including working holiday, Young Professionals and International Co-Op can come to Canada only if they have
1. A valid job offer
2. A port of entry letter of introduction.
3. Have a Negative Covid test result taken 72 hrs before your flight to Canada.
Applicants will have to self-quarantine for 14 days on arrival in Canada and will have to show they have private healthcare insurance which covers covid-19 related illnesses.
The Minister of Transport, the Honourable Marc Garneau, issued an Interim Order formalizing new COVID-19 testing requirements for all air travellers coming to Canada, and providing additional guidance to airline operators and the travelling public regarding the new pre-departure testing requirement that was announced on December 31. This Interim Order supports COVID-19 health requirements made by Canada's Minister of Health under the Quarantine Act.
Effective midnight on January 7, 2021 (00:00 EST or 05:00 UCT), regardless of citizenship, all travellers five years of age or older must provide proof of a negative laboratory test result for COVID-19 to the airline prior to boarding a flight to Canada. The test must be performed using one of two types of COVID-19 tests–either a molecular polymerase chain reaction (PCR) or Loop-mediated Isothermal Amplification (LAMP)–and must be conducted within 72 hours of the traveller's scheduled departure to Canada
If you're travelling by air, you need to pass a health check conducted by airlines before you're allowed to board your flight. Anyone who shows symptoms of COVID-19 will not be allowed to enter Canada by air.
Only people who provide essential services and truck drivers who regularly cross the border to maintain the flow of goods are exempt from the isolation requirements.
Extend your entry date on your Point of Entry Letter-
Is your entry date come to expire? Extend your entry date to Canada if it is going to expire by filling the contact web form here- https://www.cic.gc.ca/english/contacts/web-form.asp IRCC are advising not to fill the form more than 45 days before your last entry date on your POE letter.  IRCC is normally granting a 90 day extension due to covid-19 from the original last entry date on PEO letter.
When on the form, select Yes then No, then International Experience Canada from the dropdown.
If your application has been submitted and visa not been granted yet –
Due to service interruptions, IRCC are not processing applications at the moment. The IRCC has informed that it will not close or refuse any application due to lack of documentation or inability to complete any of the application processes such as biometric or upfront medical examination. Therefore you should not worry if you are in this situation.
Are you an IEC candidate who has already landed in Canada and have a valid work permit, currently outside the country for holiday or some other purpose and looking to go back to Canada.
IEC participants, who already have a valid work permit are exempt from Canada's travel restrictions. As long as your work permit is valid, you may re-enter and exit Canada. However, all individuals re-entering Canada are required to quarantine for 14 days.
For more details on Canada see this page-
IRCC page- https://www.canada.ca/en/immigration-refugees-citizenship/services/coronavirus-covid19/visitors-foreign-workers-students.html
Travel to Australia
There are restrictions on who can travel to Australia currently due to covid-19. You may be able to travel if you fall within the exemption list. Please see list on immi site- https://covid19.homeaffairs.gov.au/coming-australia
Travel to New Zealand 
Currently you are unable to enter New Zealand due to covid-19 unless you are within the exemption list. See more for details – https://www.immigration.govt.nz/about-us/covid-19/border-closures-and-exceptions
Travel to UK
If you about to travel to the UK please check this page for information- https://www.gov.uk/guidance/coronavirus-covid-19-advice-for-uk-visa-applicants-and-temporary-uk-residents
16th March 2020.
I am sure you are well aware of the current situation surrounding the coronavirus outbreak. There have been travel bans, disruptions, cancellations, and lockdowns. We understand that many people are worried as it is everywhere you see in the media and news. We all know its a new type of flue and most people will recover from it, very few people will die from it. We know life will be back to normal soon once this passes through.
China, the first country to be infected back in December, has peaked and is now reporting very few new transmissions of coronavirus.
You should not worry too much if you are thinking of travelling and working abroad, looking to apply for a visa or in the process of applying. This is because wok abroad and working holiday visa takes 3-6 months to process, after this you have a further one year to travel and activate your visa. So if you are thinking of travelling later this year or the start of next year, this is the best time to start your application and to prepare in advance for the amazing experience!.
Canadian immigration department CIC Announcement Special Measures For Visa Applicants
In light of recent events relating to the outbreak of Covid-19, Canada have announced they have implemented special measures to help both IEC and Express Entry applicants
Due to many disruptions to Canadian VAC centers around the world, as well as to travel and flights, visa applicants will no longer have their visa refused due to a lack of documentation.
This means that anyone unable to submit their biometrics or obtain their police certificate in time will have extra time to apply and obtain the documents needed to support their visa application.
It's also announced that anyone applying for a temporary or permanent work permit in Canada will be automatically given an extra 90 days to complete and submit their biometrics.
Anyone wishing to extend their stay in Canada due to travel restrictions will also be able to apply to do so as long as they state their reason for applying. See full update- https://www.canada.ca/en/immigration-refugees-citizenship/services/coronavirus-special-measures.html