Setting off on a journey to live and work abroad can open the door to a transformative experience. It's a chance to immerse yourself in diverse cultures, forge new connections, grasp a foreign tongue, and acquire invaluable skills. Indeed, it's an adventure of a lifetime, and here at Alliance Visas, we're your dedicated companions in making this dream a reality.
But amidst countless options, how do you choose the best country to work and live as a foreigner? The answer hinges on your unique circumstances and priorities. Luckily, several nations are popular choices among expats, like Canada, Australia, and New Zealand. These lands boast exceptional quality of life, abundant job opportunities, and welcoming communities. Moreover, their well-established visa programs make obtaining a work visa a breeze.
The Gateway: Working Holiday Visas
Unraveling the mysteries of the world becomes accessible through working holiday visas, and for UK nationals, Canada, Australia, and New Zealand serve as sought-after destinations. With a plethora of job options ranging from hospitality to farming, these visas offer unparalleled opportunities to gain work experience in foreign lands.
As for New Zealand and Canada, they top the list of preferred destinations for expats due to their high quality of life. New Zealand's breathtaking natural beauty, outdoor activities, and laid-back lifestyle enthrall one and all. Canada, on the other hand, boasts a diverse landscape, a welcoming multicultural society, and a robust healthcare system. Meanwhile, Australia flaunts a thriving mining industry and a bustling tourism sector. Ultimately, the decision of which country to call home hinges on your personal preferences and priorities.
Canada IEC, Australia and New Zealand Working Holiday
For UK nationals, these countries beckon with open arms. The Working Holiday Visa permits individuals aged 18-30 to work and travel for up to two years, free from stringent language requirements.
With powerful passports, both Canada and Australia grant visa-free travel to numerous countries worldwide. According to the Henley Passport Index (2021), Canadian passport holders enjoy visa-free access to 183 countries, while their Australian counterparts can visit 185 countries without visas. Yet, the strength of a passport depends on each country's specific visa policies and requirements.
The Path to New Zealand: A Welcoming Job Market
New Zealand warmly embraces foreign workers, particularly in its robust job market. However, securing a work visa can be competitive, and job availability varies by industry and region. To obtain a work visa, securing a job offer from a New Zealand employer and fulfilling specific eligibility requirements is necessary. Therefore, researching the visa process and job prospects is crucial before embarking on this new chapter.
Thrilling Jobs To Pursue As You Live And Work Abroad
Venturing abroad for work not only broadens your horizons but also enhances your skills and career prospects. With a plethora of countries and cultures to explore, the opportunities can be overwhelming. To aid you in this exciting journey, here are some of the best jobs to pursue in Canada, Australia, and New Zealand:
Software Developer/Engineer:
The demand for these professionals remains high, offering chances to collaborate with leading technology companies across various industries.
Healthcare Professional:
The healthcare industry perpetually requires skilled individuals, and Canada, Australia, and New Zealand are no exceptions, welcoming doctors, nurses, and other healthcare specialists.
Hospitality and Tourism:
With a thriving tourism sector, these countries are in dire need of hospitality workers, from tour guides to hotel managers and restaurant staff.
Skilled Trades:
Carpenters, plumbers, electricians, and other skilled tradespeople are in demand, boasting competitive salaries and attractive benefits.
Education:
Opportunities abound for teachers in primary, secondary, and higher education settings, as professors or instructors.
Marketing and Communications:
The demand for marketing and communications professionals spans all industries, from advertising to public relations, offering ample prospects for skilled marketers.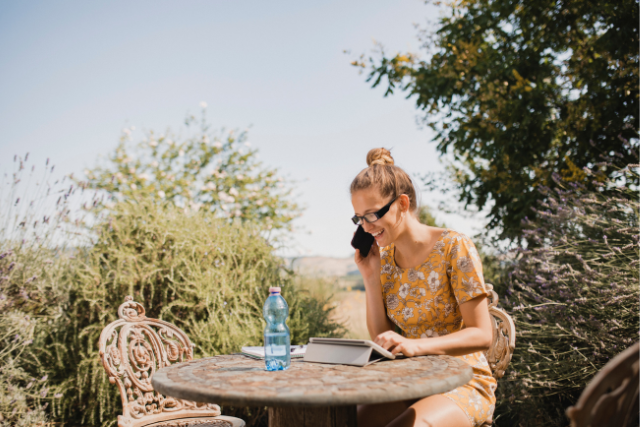 Engineering:
The fields of civil, mechanical, and electrical engineering hold great opportunities, be it in construction, transportation, or manufacturing.
Finance and Accounting:
Financial and accounting experts remain sought-after globally, with competitive salaries and possibilities for career advancement.
Agriculture:
Canada, Australia, and New Zealand nurture thriving agriculture industries, offering various positions such as farm managers, agricultural scientists, and livestock managers.
Environmental Science:
As environmental concerns grow, so does the demand for environmental consultants, conservationists, and sustainability managers, making it an emerging field with abundant opportunities.
In conclusion, Canada, Australia, and New Zealand present a myriad of live and work abroad opportunities for individuals seeking to expand their careers. Whether you seek highly skilled trades or professions in healthcare, education, or technology, these countries offer competitive remuneration, attractive benefits, and an exceptional standard of living. Whether it's career advancement, embracing novel experiences, or simply embracing a new culture, working abroad unveils a world of rewarding and fulfilling prospects. With Alliance Visas by your side, armed with the right skills and qualifications, seize the opportunities in these captivating countries and unravel the adventure of a lifetime.