Are you looking for an off-the-beaten-path travel experience? Look no further than this list of the 10 most underrated cities in the world! These underrated cities may not be as well known as some of the more popular tourist destinations, but they have a lot to offer. From delicious local cuisines and unique cultural experiences to stunning landscapes and captivating historical sites, these underrated cities are sure to make your next vacation one to remember.
Read on to discover the best hidden gems around the world that you must visit!
Prague, Czech Republic
Prague is a beautiful city that is often overlooked when it comes to international travel. Despite its small size, Prague has plenty to offer. From its stunning architecture, vibrant culture and impressive nightlife, there's something for everyone in this picturesque city. Its cobbled streets, narrow alleys and romantic bridges provide an unforgettable experience. Whether you're looking for a cultural escape or a wild weekend, Prague won't disappoint.
Read more about the Czech Republic Working Holiday Visa here.
Athens, Greece
Athens is a bustling city full of culture and history. This often overlooked city is one of the oldest in the world and home to many iconic monuments, such as the Parthenon and the Acropolis. Visitors can explore a variety of museums, art galleries, churches, and ancient ruins. Athens has a vibrant nightlife and plenty of restaurants and cafes serving up delicious Greek cuisine. With its mild Mediterranean climate and stunning views of the Aegean Sea, Athens is an ideal destination for any traveler looking for an unforgettable experience.
Read more about Greece visas here.
Buenos Aires, Argentina
Experience the cultural hub of South America with a trip to Buenos Aires. Home to iconic attractions like the Obelisco, Teatro Colón, and Recoleta Cemetery, this cosmopolitan city has something for everyone. Enjoy the bustling nightlife, incredible restaurants, and gorgeous architecture for an unforgettable vacation in Buenos Aires.
Cape Town, South Africa
Cape Town is a beautiful coastal city in South Africa, renowned for its stunning beaches, mountains, and vibrant culture. From the iconic Table Mountain to the gorgeous beaches of Clifton and Camps Bay, there's no shortage of activities to explore. Enjoy the diverse cultural offerings from Afrikaans to English, and sample some of the delicious local seafood. There are plenty of hidden gems to discover, so don't miss out on the chance to visit one of the world's most underrated cities.
Dubai, United Arab Emirates
Dubai is an underrated city that should be on every traveler's bucket list. With a stunning skyline, modern architecture, incredible shopping, and luxurious restaurants, this city offers plenty to explore and enjoy. There's no shortage of things to do, including a visit to the iconic Burj Khalifa, the world's tallest building, or the Miracle Garden, which features more than 45 million blooming flowers. The lively souks offer a unique shopping experience, while the desert safari is an unforgettable way to explore the Arabian Desert. From its vibrant nightlife to its world-class beaches, there's something for everyone in this exciting city.
Instanbul, Turkey
This vibrant and historic city is often overlooked as a travel destination, but it has plenty to offer visitors. From the ancient architecture of the Hagia Sophia to the modern wonders of the Galata Tower, Istanbul has something for everyone. With its beautiful coastline, bustling bazaars, delicious cuisine and friendly people, Istanbul is an amazing place to explore. There is so much to see and do that it's impossible to experience it all in one visit. Istanbul is sure to be an unforgettable experience for travelers.
Kuala Lumpur, Malaysia
Kuala Lumpur, Malaysia is a vibrant and bustling city that offers a variety of attractions. From street food to shopping and luxury hotels, Kuala Lumpur has something for everyone. It's also home to world-class parks and monuments, such as the iconic Petronas Towers and KL Tower. Whether you're looking for culture, fun or adventure, Kuala Lumpur is the place to be. Don't forget to explore the colorful street markets and stop by Little India for an unforgettable experience!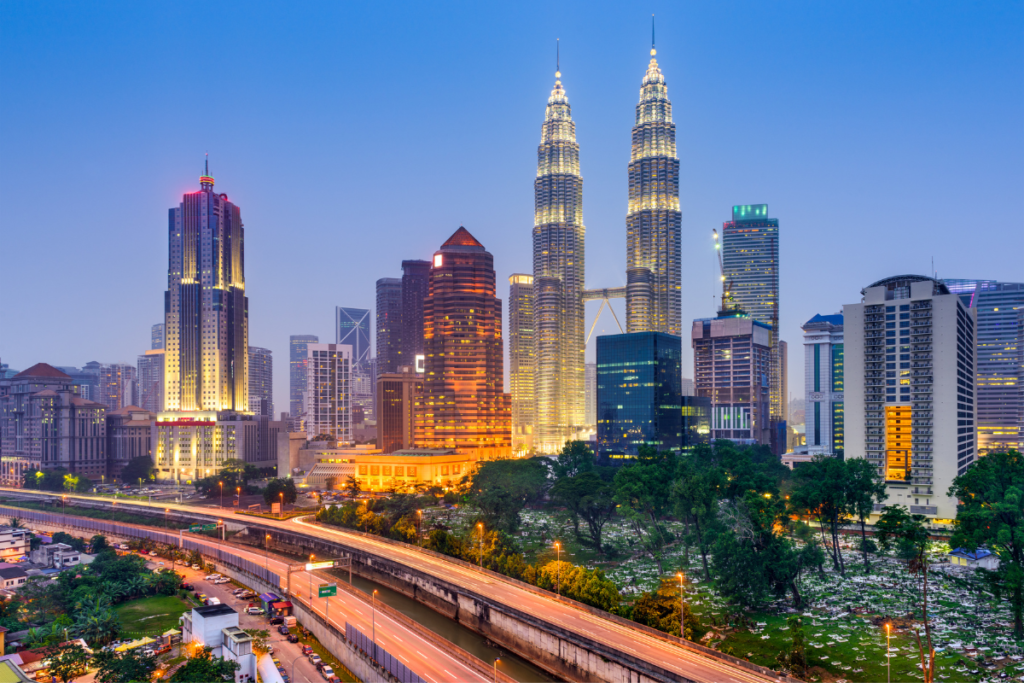 Mexico City, Mexico
Mexico City is one of the most underrated cities in the world for travelers. It's a vibrant and exciting city, with a great mix of modern and traditional culture. There are plenty of attractions to explore, from the impressive pyramids of Teotihuacan to the iconic National Palace. Mexico City also boasts fantastic restaurants, amazing nightlife, and a variety of markets. With its convenient location and amazing cultural offerings, it's the perfect destination for a truly unique travel experience.
Rio de Janeiro, Brazil
Rio de Janeiro is a vibrant and beautiful city located in the Southeast of Brazil. This city is one of the most popular tourist destinations in the world, with its stunning beaches, lively nightlife, and incredible culture. Despite its popularity, it's often overlooked as an underrated destination. From hiking up Sugarloaf Mountain to taking in the views of Christ the Redeemer atop Corcovado, Rio de Janeiro offers countless ways to explore the city. Whether you're looking for a romantic getaway or an exciting adventure, Rio de Janeiro will not disappoint.
Seoul, South Korea
This vibrant and bustling city is often overlooked when it comes to travel, but Seoul has a lot to offer. From its world-famous shopping districts and unique culture, to its beautiful mountains, hot springs and parks, there's something for everyone. Visit traditional markets and hanok villages, enjoy the nightlife in Hongdae, take in the views from N Seoul Tower, or just explore the city on foot – Seoul is a must-visit destination for any traveler.