Are you dreaming of a fantastic opportunity to explore Germany, immerse yourself in its culture, and enhance your language skills? Becoming an au pair in Germany might be the perfect adventure for you. In this blog post, we will guide you through the process of becoming an au pair in Germany, step by step. But before we dive into the details, let's explore why Germany is an ideal destination for aspiring au pairs.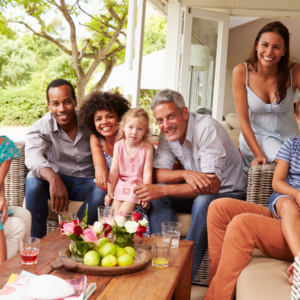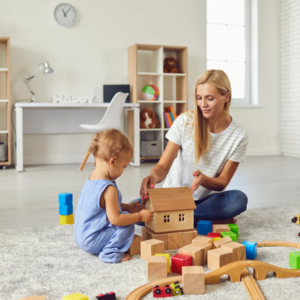 Why Choose Germany for Your Au Pair Experience?
Germany is known for its rich history, stunning landscapes, and vibrant culture. It's a land of innovation and tradition, making it a fascinating place to live and work. As an au pair in Germany, you'll have the opportunity to:
1.Improve Your Language Skills: Germany is famous for its language, and living there is the best way to become fluent in German.
2.Experience a Different Culture: Immerse yourself in the German way of life, from traditional food to festive celebrations.
3.Travel and Explore: Germany's central location in Europe allows easy access to other European countries for your adventures.
4.Build Lifelong Friendships: Living with a host family provides a unique opportunity to form lasting bonds with your host children and family.
---
Additional Requirements for Au Pair Candidates in Germany:
In addition to the general requirements mentioned above, candidates who wish to become au pairs in Germany should also meet the following criteria:
Age Limit: Candidates must be between the ages of 18 and 26 years old.
Gender and Diversity: Male, female, and diverse au pairs are all welcome.
Commitment Duration: Be able to commit to a 6 to 12-month placement.
Driver's License: A valid driver's license is preferred but not essential.
English Proficiency: Non-English native speakers must have at least a level B2 in English.
Educational Background: Must have received education at GCSE level or equivalent (high school diploma).
Health: Be in good physical and mental health and preferably a non-smoker.
Criminal Record Check: Have no criminal record and be prepared to undergo a background check to support this.
Marital Status: Be unmarried and without children.
Meeting these additional requirements will enhance your eligibility for the au pair program in Germany and ensure a successful placement.
In conclusion, becoming an au pair in Germany is an exciting and enriching experience that offers countless benefits. With the assistance of reputable agencies like Alliance Visas, your dream of living and working in Germany can become a reality. So, if you're ready to take the plunge, start your journey today!
For more information and guidance on becoming an au pair in Germany, contact Alliance Visas at info@alliancevisas.com or visit their website to get started on your adventure.
Don't miss out on this extraordinary opportunity – become an au pair in Germany and open the door to an unforgettable experience!