Vancouver is a beautiful city located in the heart of the Pacific Northwest and it offers a wide range of fun activities that you simply can't miss. Whether you are visiting for a few days or have been living here for years, there is always something new and exciting to do in Vancouver. Here are 10 of the best fun activities in Vancouver that you should definitely check out!
Stanley Park
Stanley Park is a 405-hectare public park in Vancouver, British Columbia, that features breathtaking views of the Pacific Ocean, lush gardens, stunning trails, and countless recreational activities. With over 8 million visitors each year, it's one of the most popular destinations in the city. Admission to the park is free, but some attractions like the Aquarium, Miniature Train and Seawall Costumes charge an entrance fee. The park also hosts a variety of events like the Vancouver Marathon, folk festivals and outdoor theatre performances throughout the year. Whether you're looking for a peaceful stroll or an adventurous day out, Stanley Park is an excellent place to visit.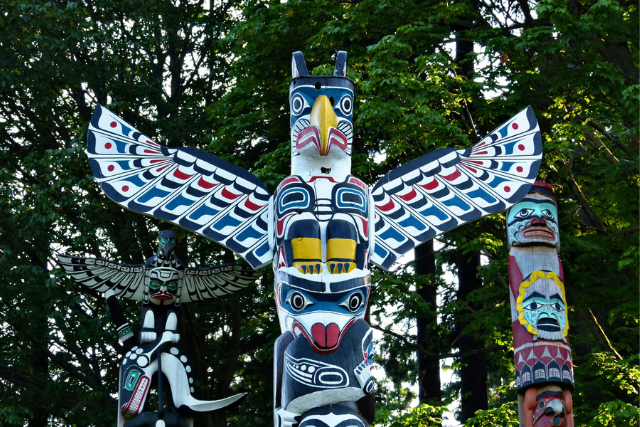 VanDusen Botanical Garden
Located in the heart of Vancouver, British Columbia, VanDusen Botanical Garden is a peaceful oasis offering something for everyone. This 55-acre garden features over 7,500 species of plants from around the world, as well as an Elizabethan hedge maze and a series of ponds, streams and cascades. The main attractions include a spectacular collection of rhododendrons, camellias, magnolias and bonsai, as well as the spectacular blooms of the Sino-Himalayan Garden. Admission is $13 for adults and free for children 16 and under.
Bloedel Conservatory
Located in Queen Elizabeth Park in British Columbia, the Bloedel Conservatory is a beautiful dome of tropical plants, birds, and butterflies. This incredible space is home to over 500 species of exotic plants, and you can observe some of the most unique birds and butterflies fluttering around the dome. Admire the lush vegetation and sweet scent of blooming flowers as you wander through this tranquil spot in the city. Admission is only $6 per person and the conservatory is open Tuesday to Sunday from 10am-4pm.
Granville Island
Granville Island, located in Vancouver, British Columbia, is a popular tourist destination. The island is filled with a variety of attractions including art galleries, shops, and restaurants. You can take a stroll along the waterfront path, enjoy the view of the marina, and watch boats pass by. You can also explore the Public Market, which offers fresh local produce and unique handmade items from British Columbia vendors. Admission to Granville Island is free, making it an ideal spot for a day trip or weekend getaway. Whether you are looking for a relaxing afternoon or an exciting adventure, there is something for everyone at Granville Island!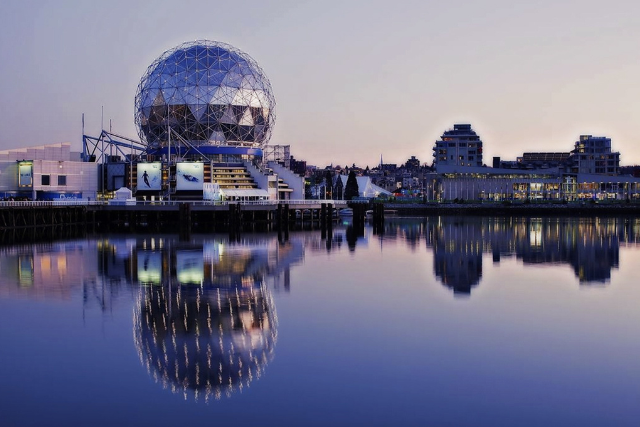 The Aquabus
Located in beautiful British Columbia, the Aquabus is a great way to explore the city of Vancouver. This unique sightseeing experience is a ferry ride that connects several places on the False Creek waterfront including Granville Island, Olympic Village and Yaletown. For just $4.75 for adults and $2.50 for kids, you can enjoy a round-trip tour of the area and take in stunning views of the city skyline. With multiple boats running every day, it's easy to find a time that works for you. Whether you're visiting Vancouver for the first time or simply want to explore the city in a different way, the Aquabus is definitely worth checking out!
Granville Island Public Market
Located in Vancouver, British Columbia, the Granville Island Public Market offers something for everyone. With over 50 specialty vendors selling locally-made products, you can shop for fresh produce, fish and seafood, baked goods, artisanal crafts and more. Admission is free, so come and explore! You can find unique items from all over British Columbia, so it's an ideal destination for souvenirs or gifts.
Queen Elizabeth Park
Situated in the heart of Vancouver, British Columbia, Queen Elizabeth Park offers stunning views of the city and a unique look into its colorful past. With over 130 acres of gardens, trails and monuments, visitors can spend the day exploring this lush area. Admission is only $6 per adult, making it an inexpensive and enjoyable way to spend an afternoon. This former quarry site boasts stunning views of the North Shore mountains, along with the Bloedel Conservatory, an arboretum and Japanese garden, and several restaurants and cafe´s. Queen Elizabeth Park is a perfect spot for families, couples, or individuals looking for some peace and tranquility in one of the most vibrant cities in Canada.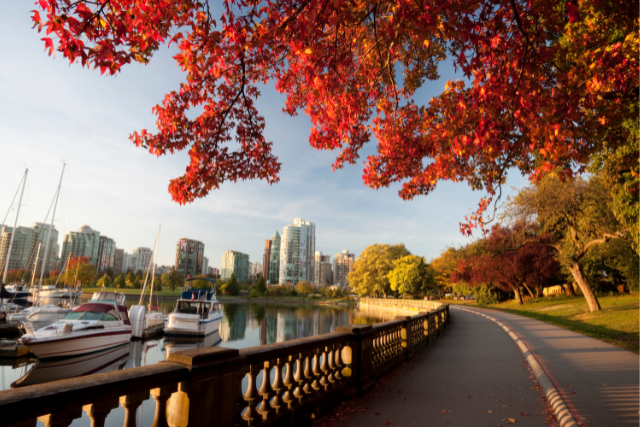 Robson Street
Located in the heart of downtown Vancouver, Robson Street is a must-see destination for visitors to British Columbia. This vibrant shopping district features a variety of stores, restaurants, cafes, and galleries, making it a perfect spot to spend an afternoon. With its iconic neon signs, street performers, and people-watching opportunities, there's something to keep everyone entertained. Admission is free, so take the time to explore all that Robson Street has to offer.
Vancouver Downtown
Vancouver Downtown is the epicenter of British Columbia. It is home to many of the city's attractions and activities, including world-class shopping, arts, entertainment and nightlife. Whether you're looking for a casual stroll or an all-day adventure, there's something for everyone in Vancouver Downtown. Take a walk down Robson Street, known for its high-end fashion stores, or take a ride on the Granville Street Bridge to get a great view of the skyline. Visit the Vancouver Lookout and enjoy breathtaking views of the city and its surrounding mountains and ocean.
The Vancouver Lookout
Perched atop the Harbour Centre tower, the Vancouver Lookout offers unparalleled 360-degree views of British Columbia's largest city. From this vantage point, you can admire the snow-capped North Shore Mountains and the bustling harbor below. Admission for an adult ticket is $18 CAD. Whether you're looking to take in the beauty of Vancouver or to plan your next adventure in this amazing city, The Vancouver Lookout is sure to take your breath away.