Are you an adventurous individual with a passion for travel and a love for children? Becoming an au pair might be the perfect opportunity for you! As an au pair, you'll have the chance to immerse yourself in a new culture, develop meaningful relationships, and gain valuable life skills. In this comprehensive blog, we'll answer ten common questions about becoming an au pair, providing you with all the information you need to embark on this rewarding cultural exchange journey.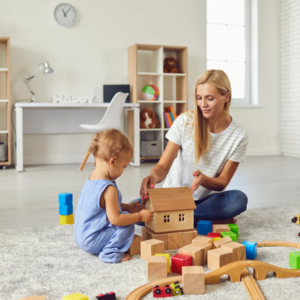 1.What is an au pair, and what does an au pair do?
An au pair is a young person who travels to a foreign country to live with a host family and provide child care assistance. Duties typically include supervising and engaging with children, light housekeeping, and sometimes assisting with language learning.
2.How do I become an au pair?
To become an au pair, you'll need to find a reputable au pair agency or connect with host families directly. Apply for the au pair program, complete required documentation, and undergo background checks and interviews. At Alliance Visas, we have Au Pair programs and help you with all the process.
3.What are the qualifications and requirements to be an au pair?
Requirements vary by country and program, but most au pair positions require candidates to be between 18 to 30 years old, proficient in the host country's language, have a genuine love for children, and possess basic childcare skills.
4.How much do au pairs get paid?
Au pairs typically receive a stipend or pocket money from their host families. The amount varies depending on the host country and the number of working hours per week.
5.What are the responsibilities of an au pair?
Au pair responsibilities include child care, light household tasks related to the children, assisting with homework, preparing meals, and engaging in educational and recreational activities.
6.Can males be au pairs too?
Absolutely! Au pair opportunities are open to both males and females.
7.Do I need previous childcare experience to become an au pair?
While previous childcare experience can be beneficial, it is not always a requirement. Most host families value candidates who are responsible, caring, and eager to learn.
8.How long does an au pair program typically last?
Au pair programs usually last from 6 months to 12 months, with some countries offering the option to extend the program for an additional period.
9.What countries offer au pair programs?
Au pair programs are available in numerous countries, including the United States, United Kingdom, Australia, Germany, France, and many more.
1o.What documents are required to apply for an au pair visa?
Commonly required documents include a valid passport, a letter of acceptance from a host family or agency, proof of financial support, and a medical certificate.
Conclusion:
Becoming an au pair is an incredible opportunity to expand your horizons, experience a new culture, and create lifelong memories. With this guide, you now have the answers to common questions about becoming an au pair. So, if you're ready for a rewarding cultural exchange experience filled with meaningful connections and personal growth, don't hesitate to embark on your au pair journey today!
Let us help you start your au pair journey. Contact us at info@alliancevisas.com, and our dedicated team at Alliance Visas will assist you in finding the perfect au pair program that matches your aspirations and preferences.