If you are looking for the perfect destination to explore while on a Working Holiday visa, then look no further than Denmark! With its stunning natural beauty, vibrant cities and charming culture, Denmark is the ideal destination for anyone on a Working Holiday Visa. From magnificent beaches and medieval castles to world-renowned museums and Michelin-starred restaurants, Denmark has something to offer everyone. Whether you're looking for an adventure, a cultural experience or simply a place to relax and enjoy some down time, Denmark is the perfect place for you.
The People Of Denmark
Denmark is well known for its friendly, welcoming people. The culture is highly tolerant and open-minded, making it a great place to travel if you're looking to meet new people. With some of the highest levels of trust in the world, it offers an environment that is safe and secure for all visitors. Whether you're from another country or just exploring the local culture, you can be sure that the people of Denmark will make your stay an enjoyable one.
The Language
Denmark has two official languages: Danish and German. While the majority of the population speaks Danish, there is a significant minority that speaks German. English is also widely spoken and understood in Denmark, making it the perfect place for someone on a Working Holiday Visa to explore without the language barrier getting in the way.
The Landscapes
Denmark's landscapes are stunning. From the rolling hills of Jutland to the rugged coastline, Denmark is a country with an abundance of natural beauty. Beaches, forests, and nature reserves offer plenty of opportunities for outdoor activities. And for city dwellers, the country boasts a network of canals and waterways, as well as charming cobblestone streets and quaint small towns. There's something for everyone in Denmark's natural beauty.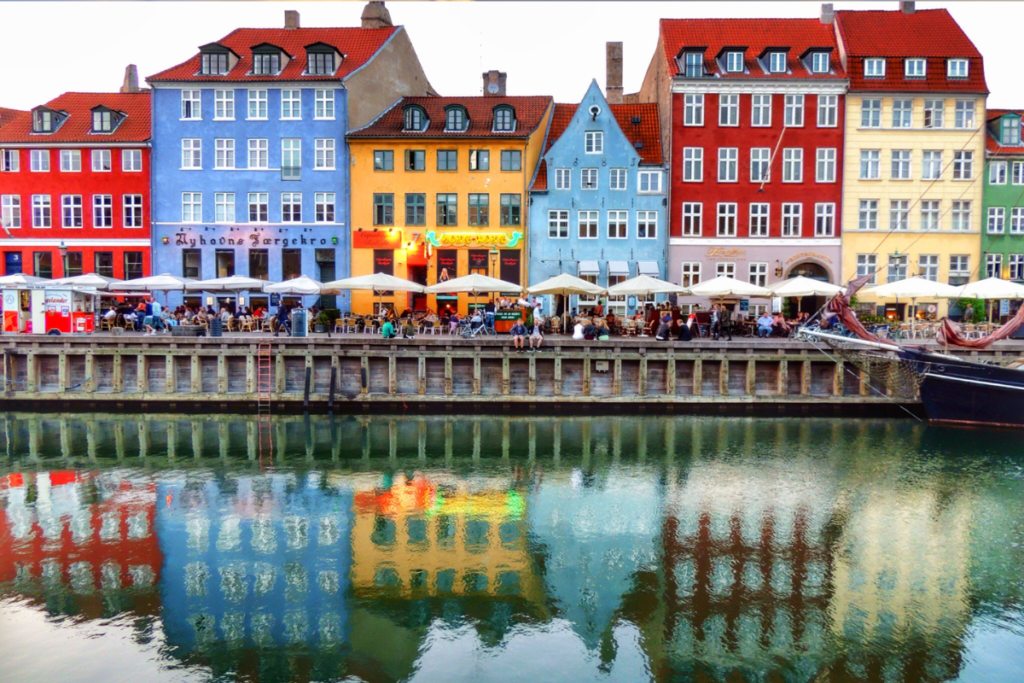 The Cost Of Living
Denmark is surprisingly affordable for travellers, with basic costs such as food and housing being well within the budget of a Working Holiday Visa holder. Prices for groceries, transport, and entertainment are all very reasonable, and there are plenty of opportunities to save money by choosing budget accommodation and eating out less frequently. Denmark also boasts one of the highest standards of living in the world, so while prices may be a bit higher than other countries, they are still quite reasonable when compared to the quality of life you get in return.
The Weather
Denmark enjoys a mild climate throughout the year, making it an ideal destination for a Working Holiday Visa. Summers are warm with plenty of sunshine and temperatures ranging from 17 to 23°C. Winters are relatively mild, with average temperatures around 0°C. There is often snow in some parts of the country, but overall, the weather is mild and pleasant all year round.
Embark on your Working Holiday to Denmark with Alliance Visas. Get in touch with us via email at info@alliancevisas.com to find out how we can help get you there!