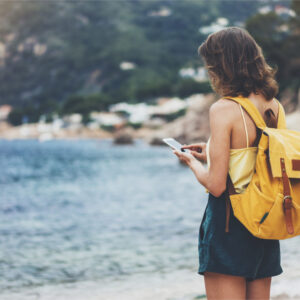 Due to Covid-19 almost all holiday & travel have stopped around the globe.  With lockdowns being the new norm. In the last few days we have seen many countries easing their lockdown restrictions as they plan to open up the economy. People all around the globe are looking to start living their lives in this new normal.
Canada has opened its borders to IEC working holiday, Young Professional, International Co-Op applicants holders with a valid job offer and point of entry letter. Applicants will need to self-quarantine for 14 days and have insurance with sickness cover.
Some airlines like Wizz air have already restarted some flights to destinations including Budapest, Burgas, Lisbon, Sofia, Tenerife, Tel Aviv and Varna." Air Canada has announced Cleancare+ which introduces a number of safety features like, health questions, temperature checking, face coverings, regular cleaning of frequently used areas and much more. We will see more and more airlines adapt these measures.
The holiday company TUI with about 27 million customers last year alone, said that holidays would be possible this year and was working hard for a July restart with new safety measures which would amounted be a "reinvention of the holiday" Buffets, self-service restaurants, nightclubs and saunas would be scrapped.  Hotels will be deep cleaned  and have hand-sanitiser points.
There will be a "European Summer" Brussels wants people to start travelling again to revive the EU tourism industry in a coordinated manner. The commission has proposed a set of recommendations  to lift the current travel ban and border controls throughout the EU.
It looks like we will be able to travel again soon, however it will be with a bit of social distancing, cleaning, quarantine and other safety measures!