Volunteering in Thailand is an incredibly rewarding experience. From teaching English to working with disadvantaged communities, there are countless ways to volunteer in Thailand and make a positive impact. Whether you're looking to give back to the local community, gain international work experience, or simply explore a new culture, volunteering in Thailand is an opportunity you won't want to miss.
Why Volunteer in Thailand?
Volunteering in Thailand is an amazing experience that can help you to make a difference in the lives of those less fortunate. There are many different types of volunteer opportunities available, from teaching English to working with animals and conservation. No matter what your skills and interests are, there's sure to be something you can do to help those in need in Thailand.
Not only will volunteering provide you with the opportunity to make a difference, but it will also give you the chance to learn more about this beautiful country and its culture. Whether you want to explore ancient ruins, experience world-class beaches, or take part in vibrant nightlife, Thailand has something for everyone. Plus, by volunteering, you'll have the opportunity to really get to know the locals and become immersed in the culture.
Volunteering in Thailand is also a great way to gain new skills and build your resume. Many organizations offer hands-on training and professional development, giving you the opportunity to make a difference while learning something new. Plus, volunteering looks great on any resume, helping you stand out among your peers when looking for jobs or internships.
If you're looking for an incredible experience that allows you to make a difference and gain valuable skills, then volunteering in Thailand is for you!
What Type of Volunteer Work is Available?
Volunteering in Thailand offers a wide range of opportunities. You can find volunteer positions with local organizations, non-profits, and charities, as well as international initiatives. Some of the most common volunteer activities include teaching English, working in an orphanage, helping out in a healthcare clinic, and working with children and youth. Other activities may involve building projects, helping with conservation efforts, or volunteering at an animal shelter.
For those looking for more specialized volunteering, Thailand also offers more niche roles such as public health research and sustainability initiatives. Whether you're interested in making a difference with your work, or simply looking to gain experience and make connections in the country, there are plenty of volunteer opportunities available in Thailand.
When considering your volunteer work, it's important to think about what type of impact you'd like to make. Consider the skills you have to offer and find a role that matches your interests and abilities. Doing this will ensure that you get the most out of your volunteer experience in Thailand.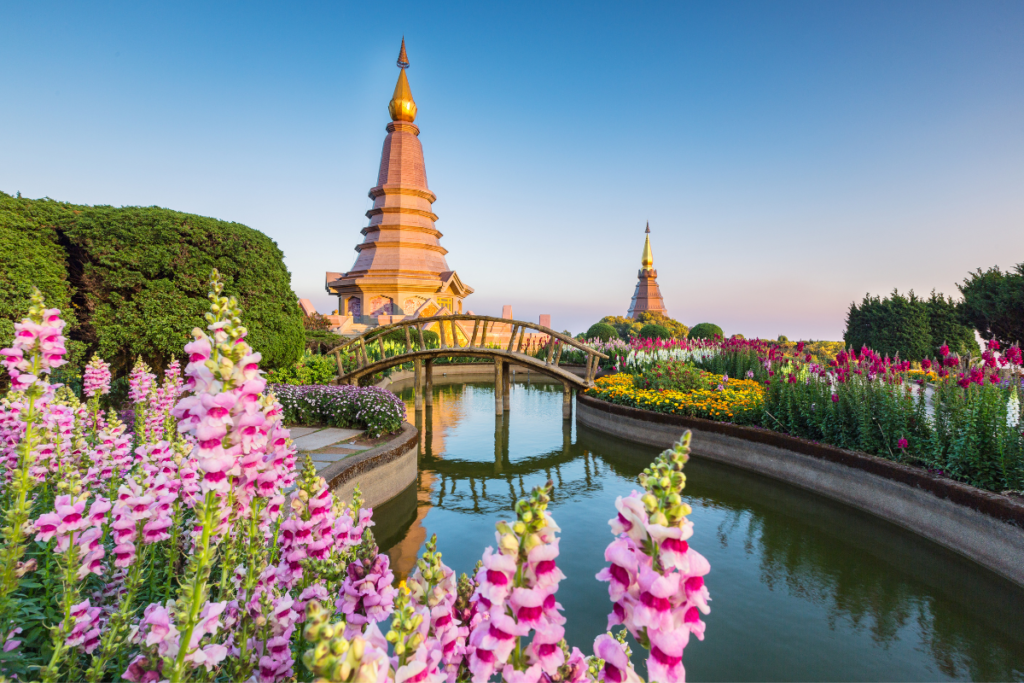 What are the Requirements for Volunteering in Thailand?
Volunteering in Thailand is an incredible opportunity to make a difference and gain a truly unique cultural experience. Before beginning your volunteer journey, there are some requirements that need to be met in order to be able to volunteer in Thailand.
The first requirement is that you must be 18 years or older to volunteer in Thailand. This is because Thai law requires all volunteers to be legally responsible adults. In addition, any international volunteers who wish to stay longer than one month need to obtain a Non-Immigrant "O" visa from a Thai embassy or consulate prior to entering the country.
Most volunteer opportunities require at least intermediate English proficiency, as English is often used as the language of communication for most volunteer programs. Additionally, you may be asked to provide a certificate of good health from your doctor and a police check showing that you have no criminal record.
For some organizations, you may also be required to have special skills related to the work you will be doing. You should contact the organization to which you are applying for more information about their specific requirements for volunteers.
Finally, all volunteers in Thailand need to have travel insurance that covers the duration of their stay in the country. This is not only important for your safety but also provides you with financial security in case of any unforeseen events.
Attitude Towards Foreign Volunteers In Thailand
Volunteering in Thailand is an incredibly rewarding experience, and the people of Thailand are incredibly welcoming towards volunteers. From the locals to the government, they all recognize the importance and value that volunteers bring to the country. The Thai people are very friendly and open to working with foreign volunteers, as they see it as a great way to learn more about different cultures.
The Thai government also has a positive attitude towards foreign volunteers and takes steps to ensure that they are welcomed and supported in the country. For example, the government provides guidance and assistance to help foreign volunteers find suitable volunteer opportunities in Thailand. The Ministry of Social Development and Human Security, in particular, is actively involved in promoting volunteerism in Thailand and in ensuring that volunteers have a positive experience.
In addition to this, many organizations in Thailand have their own volunteer programs and actively recruit foreign volunteers. These organizations typically have strict criteria for selecting volunteers, but once accepted, these volunteers can expect to receive support from the organization and a safe, enriching environment to volunteer in.
Overall, the attitude of the Thai people towards foreign volunteers is very positive. Not only do they recognize the valuable contributions of volunteers to their communities, but they also appreciate the opportunity to interact with different cultures and share their own culture with others. With this positive attitude, foreign volunteers in Thailand can be sure that their experience will be both meaningful and enjoyable.