Welcome to Alliance Visas' comprehensive guide to the top things to do in Iceland. At Alliance Visas, our mission is to make traveling and working in your dream destination a reality. Iceland, with its unparalleled natural beauty and unique experiences, is a place we are excited to introduce you to. Let's delve into the best activities this captivating country has to offer.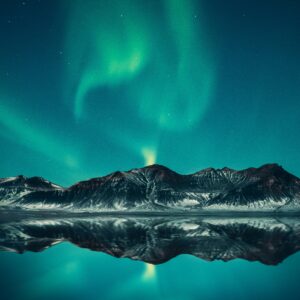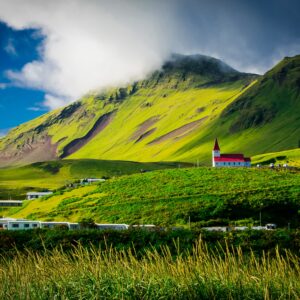 1. Witness the Northern Lights (Aurora Borealis): Iceland is renowned for its awe-inspiring Northern Lights displays. Gaze in wonder at the dancing, colorful lights that illuminate the night sky. To experience this natural phenomenon, contact us at info@alliancevisas.com, and we'll assist you in planning your trip to increase your chances of catching this spectacular show.
2. Explore Reykjavik, the Capital City: Reykjavik, Iceland's vibrant capital city, is a treasure trove of culture, art, and history. Pay a visit to Hallgrímskirkja, the iconic church known for its unique architecture, and take a leisurely stroll along the picturesque waterfront, where you can enjoy views of the sea and the surrounding mountains.
3. Bath in the Blue Lagoon: The Blue Lagoon, a world-famous geothermal spa nestled amidst captivating lava fields, offers a unique and rejuvenating experience. Immerse yourself in its warm, mineral-rich waters, known for their soothing and skin-healing properties. For a truly relaxing visit, allow Alliance Visas to help you arrange your trip to this enchanting destination.
4. Chase Waterfalls: Iceland boasts an abundance of majestic waterfalls, and visiting them is a must. From the awe-inspiring Gullfoss to the picturesque Skogafoss, these natural wonders allow you to witness the raw power of nature up close. Don't forget to bring your camera; these are perfect spots for capturing unforgettable moments.
5. Hike in the Vatnajokull National Park: For the ultimate outdoor adventure, head to Vatnajokull National Park, the largest national park in Europe. This park is a haven for nature enthusiasts, featuring glaciers, volcanoes, and an array of stunning landscapes. If you're considering hiking in this national treasure, Alliance Visas can assist you with obtaining permits and connecting you with experienced guides to ensure your journey is both safe and enjoyable.
6. Go Whale Watching: Iceland offers some of the most exceptional whale-watching experiences on the planet. Set out on an expedition to encounter magnificent creatures such as humpback whales, orcas, and various other marine life. If you wish to embark on a whale-watching tour, get in touch with us, and we'll help you make the necessary arrangements.
7. Discover the Golden Circle: The Golden Circle is a renowned route that takes you to some of Iceland's most famous and captivating sights. This includes Thingvellir National Park, where the Eurasian and North American tectonic plates meet, the Geysir geothermal area with its erupting hot springs, and the breathtaking Gullfoss waterfall. To make the most of your Golden Circle adventure, count on Alliance Visas to assist you in planning the perfect tour.
Conclusion: Iceland is a land of unparalleled natural beauty and adventure, where every corner reveals a new and awe-inspiring sight. Alliance Visas is here to transform your Iceland dream into a reality. Reach out to us at info@alliancevisas.com, and we'll guide you through the process of planning your journey. Don't miss out on these extraordinary experiences; let's embark on this adventure together! For more travel inspiration and expert assistance, explore our website and take the first steps towards your Iceland adventure today.