Like all big cities Toronto doesn't always have many opportunities to boast about it's affordability. It's general it's an expensive place to live but this city has endless amount of foods to offer from countries all around the world. Toronto is known for it's multiculturalism and diversity with over 140 different languages being spoken. With so many different cultures being infused together in one city you know your taste buds are in for a treat.
This city lives up to it's delicious reputation with affordable and yummy options all over the place, we've found some top spots for you to check out:
Double D's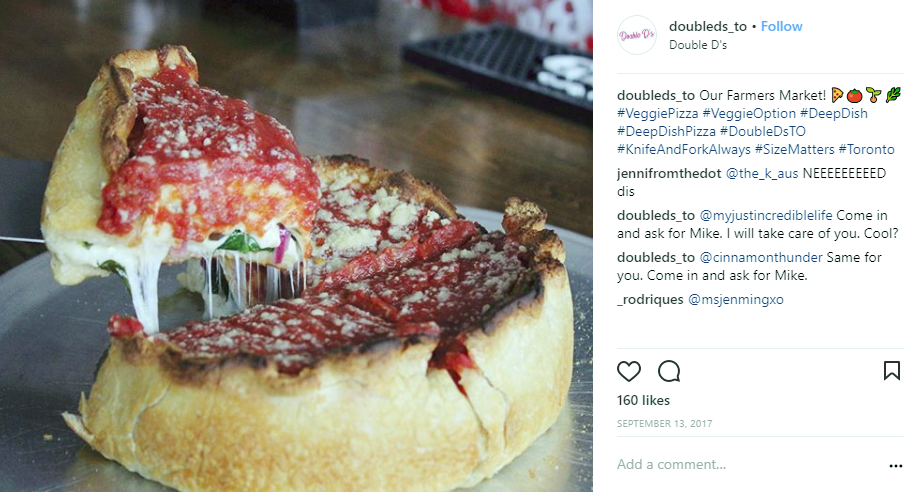 If you're feeling for a cheeky cheat meal then try out Chicago's only Chicago style deep dish pizza, Double D's. This fulfilling piece will definitely satisfy your pizza cravings.  This Chicago-style deep-dish has a dense firm butter crust, cheese, fillings such as pepperoni and Italian sausage, more cheese and all mixed with some crushed tomato sauce. One slice is more than enough for a a midday treat. It come with a drink and prices can range as little as 46-47.
020 Gerrard St. E., 416-727-5411; 1256 Dundas St. W., 416-901-5499.
Grand Electric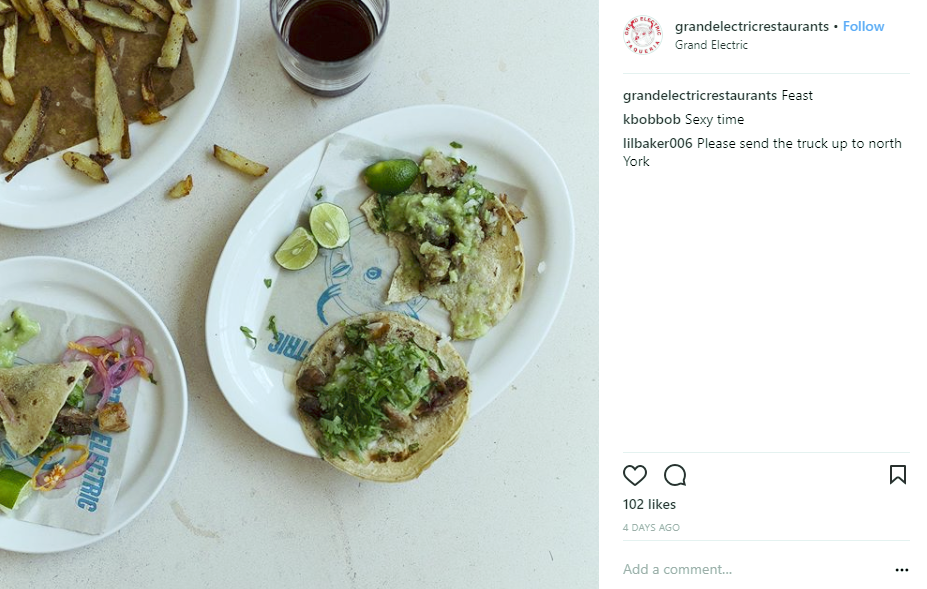 Grand Electric is the place to be for tortillas loaded with fiery arbo chicken or Florida shrimp with habanero gastrique and a great cocktails menu. This place is great for meeting friends over a quick bite on the weekend and if you're a 90's fan you'll love it more as the restaurant plays 90's hip hop. Prices range from $4.99-$8.50.
1330 Queen St W Toronto, ON, M6K 1L4
Harry's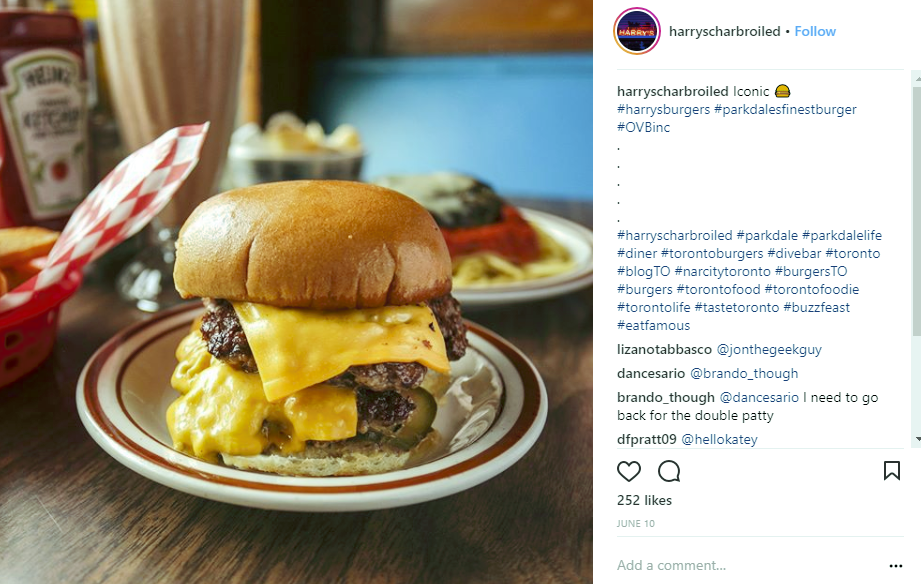 In the mood for a greasy but feel good comfort burger? You cant go wrong with this burger joint as a lunchtime option. "Harry's Usual", a basic two-egg breakfast, will set you back $8.50, and the basic burger with fries is money well spent at $12.50.
160 Springhurst, at King West,
Mister Frenchy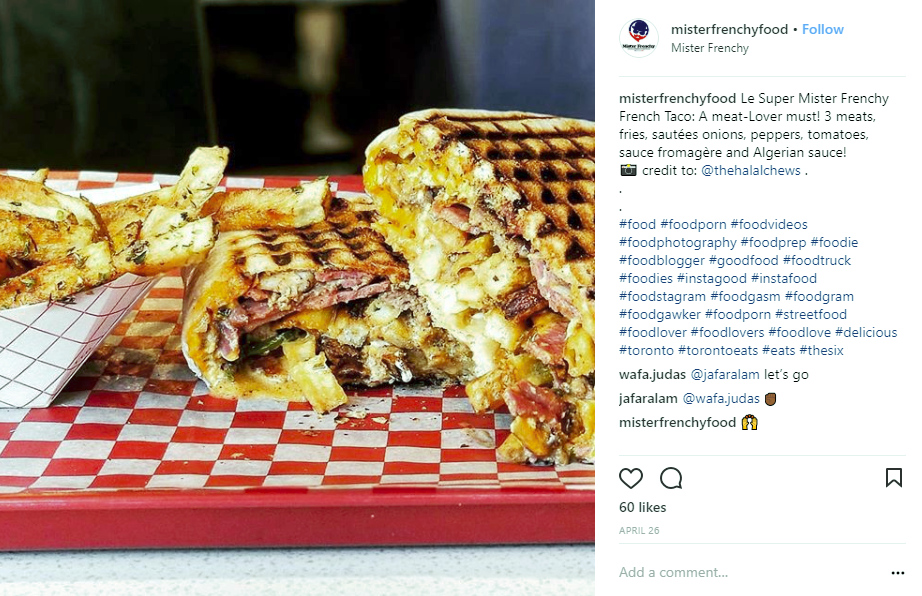 It's all in the name, this french street-food spot is the place to be. If you're a cary, meaty cheesy lover then you will be addicted to this place after one bite of tehir classic 'French taco' (actually a burrito with algerian infleunced toppings). Almost everything here is under $10!
675 Danforth, at Pape, 647-340-0790
Churassco of St Clair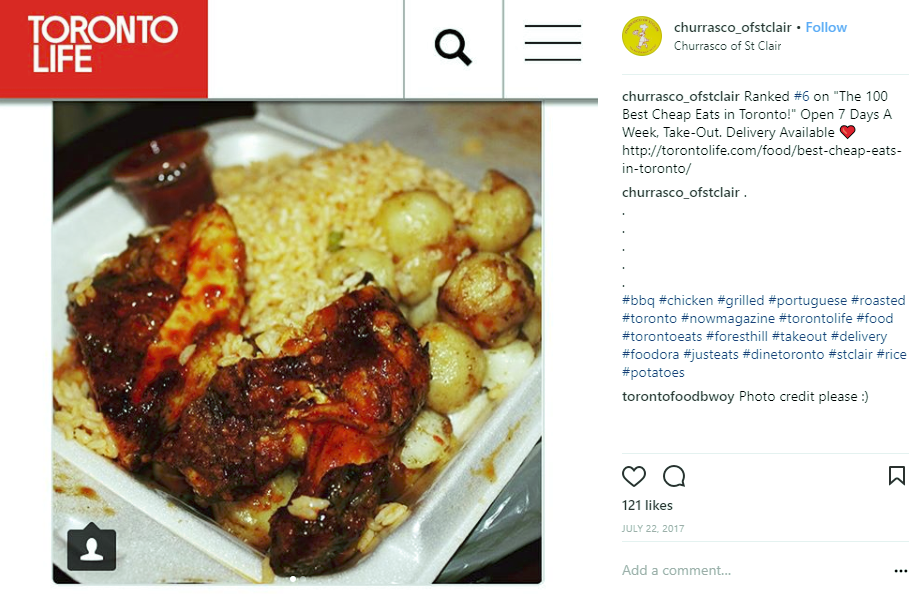 This no-frill Portuguese chicken shop on St Clair West has been turning out golden brown budget friendly birds since 1986. Our favourite is the half charcoal-grilled chicken served with seasoned rice. This will fill your stomach up and leave you feeling satisfied, the prices are up to $9.25.
679 St. Clair Ave. W., 416-658-0652.
Randy's Roti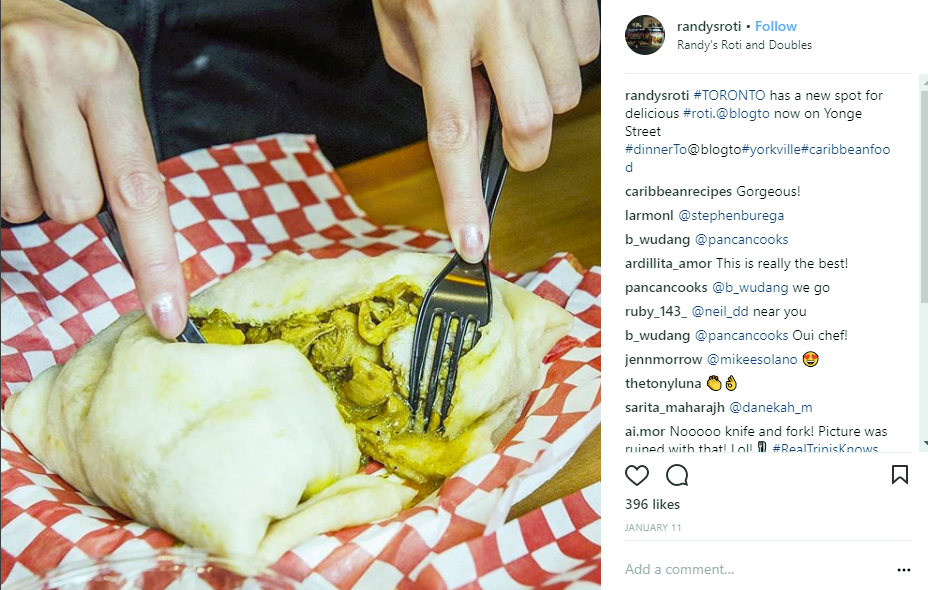 Randy's Roti is well known in Toronto as one of the premier food trucks to get your West Indian food fix. Their first restaurant has just opened up steps away from Bloor Station. Our favourite dish has got to be the fluffy chicken roti which come up to $8.99 for a medium size.
2903 Derry Rd East 905-678-7684 876 Yonge St 647-350-1400