Are you dreaming of a magical Christmas getaway? Look no further! Alliance Visas is here to make your holiday dreams come true. We've compiled a list of the top 7 Christmas holiday destinations to help you plan your perfect escape. Whether you want to experience a snowy wonderland or enjoy a sunny Christmas on the beach, we've got you covered. Let's explore these enchanting destinations together!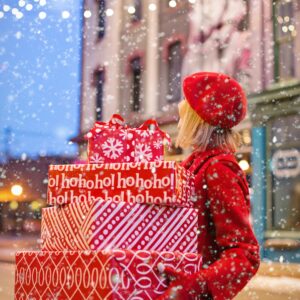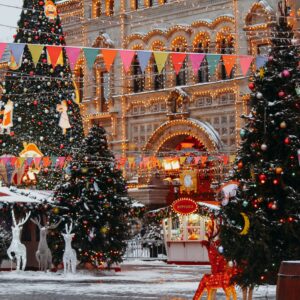 1. Lapland, Finland
If you've always wanted to meet Santa Claus in person, Lapland is the place to be. With its pristine snow-covered landscapes and festive atmosphere, Lapland offers a truly magical Christmas experience. Go on a reindeer sleigh ride, hunt for the Northern Lights, and visit Santa's village. It's a dream come true for both kids and adults!
2. New York City, USA
Experience the holiday spirit in the city that never sleeps. New York City dazzles with its famous Christmas tree at Rockefeller Center, ice skating in Central Park, and holiday markets like Bryant Park's Winter Village. The city's vibrant lights and decorations make it a fantastic destination for a memorable Christmas.
3. Vienna, Austria
Vienna turns into a fairytale during the holiday season. Explore the stunning Christmas markets, sip on some warm Glühwein, and listen to classical music. The Austrian capital offers a rich cultural experience that will warm your heart during the winter chill.
4. Bali, Indonesia
For those seeking a tropical Christmas, Bali is the ideal destination. Swap snow for sandy beaches and enjoy a Christmas under the sun. While here, you can also explore Bali's rich culture, lush landscapes, and beautiful temples.
5. Prague, Czech Republic
Prague's picturesque Old Town Square transforms into a Christmas wonderland during December. The charming markets, beautifully decorated streets, and the majestic Prague Castle create a magical setting for your holiday adventure.
6. Quebec City, Canada
Experience a European-style Christmas in North America by visiting Quebec City. The historic Old Town is adorned with festive lights, and you can enjoy activities like ice skating and exploring the stunning Château Frontenac.
7. Sydney, Australia
Celebrate Christmas Down Under with a summer twist. Sydney offers dazzling fireworks displays over its iconic harbor, along with beachside barbecues and outdoor festivities. It's a unique way to experience the holiday season.
At Alliance Visas, we're passionate about helping you explore the world and create unforgettable memories. If any of these destinations pique your interest, we're here to make your travel dreams come true. Our team of experts can assist you in planning your trip, securing the necessary visas, and ensuring a reliable and enjoyable journey.
To start your adventure of a lifetime, contact us at info@alliancevisas.com or visit our website to sign up for more information. Let's make this Christmas a holiday to remember with Alliance Visas!