Regardless of how you choose to begin your adventure in Canada, we have listed 5 of the Top Working Holiday Destinations in Canada for every type of traveler – the traveler who prefers to venture off the beaten path, the traveler who enjoys big-city energy, and everyone in between. Which one are you?
1. Whistler, British Columbia
Whistler, a small town in British Columbia, transforms into a winter wonderland from October to April. Skiing, snowboarding, ice climbing, hiking, and exploring the ice caves attract visitors from all over the world. It's ideal for Working Holiday Visitors looking for part-time jobs in tourism or hospitality while enjoying the many fantastic activities.
2. Montreal, Quebec
Montreal is the most popular francophone city after Paris because it is charming and has a European flair. The city is known for its gothic architecture, museums, and cobblestone streets lined with hundreds of cafes enticing passersby with the aroma of espresso and buttery croissants.
The great thing about selecting Montreal as your Working Holiday Destination is that it is bustling with life, jobs, and tourists while remaining surprisingly affordable! A part-time working holiday job will cover nearly all of your expenses. If you can communicate in the language of love, you will increase your chances of landing a great job and easily blending in with the locals.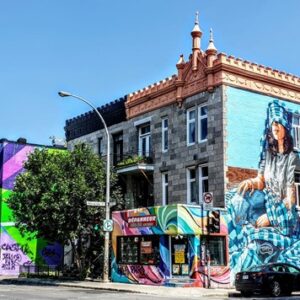 3. Halifax, Nova Scotia
If getting away from the hustle and bustle of big city life, waking up to fresh ocean air, and eating a delicious fish and chips meal for lunch sounds more like your ideal type of Working Holiday, then Halifax, a small coastal town with friendly locals and a laid-back atmosphere, is the place for you.
The Canadian Museum of Immigration at Pier 21, the Peggy's Cove Lighthouse, and the Halifax waterfront are all popular places to visit.
Choosing Halifax as your working holiday visa destination means you'll be able to splurge on fun activities like boat trips, hiking, kayaking, and drinking local craft beer at popular Canadian hangouts like Stillwell, Spring Garden, and Lululemon.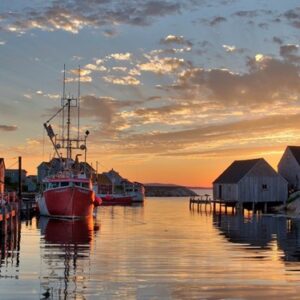 4. Toronto, Ontario
If you ask someone to name a city in Canada, they will almost certainly say Toronto. The iconic CN Tower, located in the heart of the city, is a symbol of the Great North.
If you want to experience life as a Torontonian during your working holiday, you'll need to save up or find a well-paying job because the big city is not cheap. However, with a good budget, you will be able to leave Canada with unforgettable memories!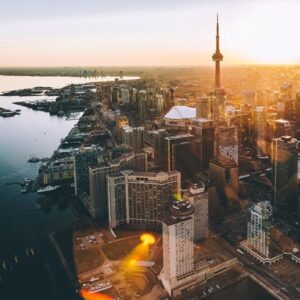 Toronto is well-known for its festivals, multicultural population, and vibrant bar and nightclub scene. The city also has 50 kilometers of waterfront with beaches, parks, marinas, and a waterfront trail, so residents can enjoy both city and outdoor life.
5. Dawson, Yukon
It is not for everyone to visit the Yukon territory. It's wild and mountainous, with only a few locals living there. It is, however, the ultimate once-in-a-lifetime adventure for nature lovers who want to experience the closest thing to an untouched world.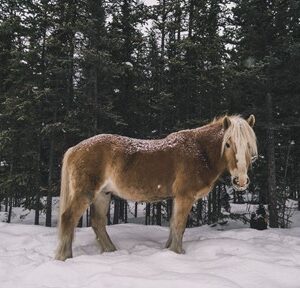 Expect no creature comforts; choosing the Yukon as your working holiday destination means you'll be living a very simple life surrounded by the Great Outdoors, with only a few essential stores.
Yukon's capital city is Whitehorse, but further north is Dawson City, an eclectic and vibrant northern community with a high demand for non-seasonal workers!
I think you have realized that in Canada you can work, have fun, earn money and go through to a lot of amazing experiences.