You know the struggle…it's 5pm, dinner time, you're in a city you've never been to, combing through yelp reviews, trying to find something good to eat. We've all been there. Toronto in particular is filled with one-of-a-kind restaurants that make chain restaurants obsolete. With hundreds of options to choose from though, yelp can be overwhelming. So, we've put together a list of the top 5 restaurants to eat at in Toronto during your working holiday visa in Canada!
Campechano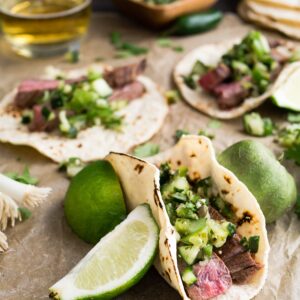 Looking for some taco Tuesday munchies? Campechano is the ideal spot in Toronto for those soft shell, corn tacos that taste like they're straight from Mexico City. Each ingredient is carefully crafted, simple, yet delicious. Whereas the menu is simple and traditional (Campechano literally means "no fuss" in Spanish), the flavors are as big and bold as the city of Toronto itself.
With indoor and outdoor seating, the traditional Mexico City design of the place provides an authentic, cozy feel to guests! You'll love the red, white, and brown patio that features string lights in the evening for ambiance. It's a delicious and beautiful spot for those taco Tuesday cravings!
Tutti Matti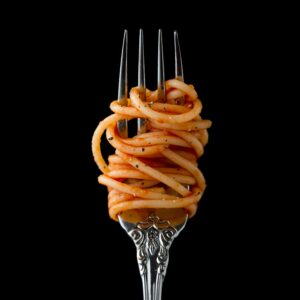 Craving some authentic, Italian cuisine (no, not the kind from a cardboard box in the grocery store). We're talking pasta hand-crafted by Alida Solomon, who spent a number of years as a chef in Montalcino, Italy. Alida takes pride in hand making the pastas, sauces, and meatballs served in the restaurant. They even have their cheeses imported most of the time!
You can enjoy delicious pastas alongside a glass of Italian wine inside at any one of the dozen tables or bar top. There is also an absolutely stunning outdoor seating area that features graffiti walls and tables to match! It's like eating at an art studio!
Mamakas Tavern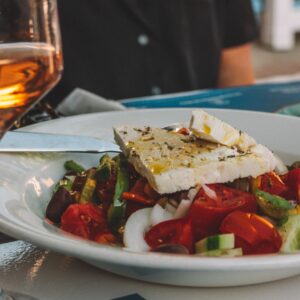 Maybe you're craving something with a bit more feta cheese or zesty lemon in it? Mamakas Tavern is an upscale Greek restaurant without the crazy upscale prices! Customers rave about the restaurant's homemade hummus, mounds of feta cheese, falafel, and fall off the bone lamb! The food here is fresh, healthy, and delicious. Even the desserts like baklava are to die for!
The restaurant has an elegant feel with its white chair and wooden tables finished with a light stain. There's no need to put on your highest heels to enjoy the delicacies here though! You can be in jeans and a t-shirt and still feel like a celebrity here!
Pai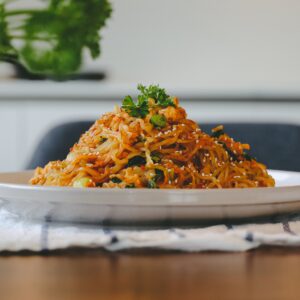 Looking for a dinner with a little bit more of a kick to it? You'll love the Thai food at Pai! Pai has actually been recognized by the Royal Thai Government for its authentic Thai cuisine crafted carefully with love!  Each dish features fresh ingredients in portion sizes that are sure to fill your belly! You can enjoy some short ribs, their best-selling Paid Thai, even just some rice and veggies. There's no shortage of flavor or authenticity in any of their dishes!
The unique, colorful interior of the restaurant makes you feel as though you've teleported straight to Thailand. You become immersed in the culture, not only through the food, but through the atmosphere of Pai and its workers!
Pure Spirits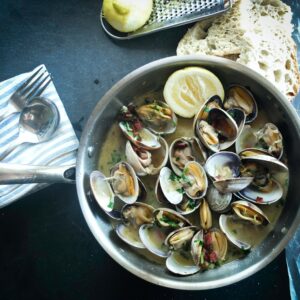 Maybe you want to crack open some crab or a clam shell. There's nothing like a romantic evening (alone of with a partner) at a high-class restaurant. Pure Spirits offers a wide variety of seafood options ranging from ahi fish steaks, lobster, oysters, scallops, shrimp, and much more! The restaurant is ideal for genuine seafood lovers looking for more than some shrimp scampi. Pure Spirits focuses on unique seafood dishes that are hand prepared and made to order! Enjoy a delicious glass of white wine or a hand crafter cocktail while you listen to romantic tunes and dive into the tastes of the ocean!
Conclusion
Whether you're craving Mexican, Seafood, Italian, Thai, or even Greek food, you can find it all in Toronto! The food at all of these restaurants is so delicious that you'll be looking for a way to extend your trip with a working holiday visa in Canada! Do your best to visit all 5 of these restaurants on your trip to Canada and don't forget to come back for future updates!