Are you ready to embark on the adventure of a lifetime? A working holiday visa is a great way to combine travel and work, so you can explore new cultures, meet people from around the world, and make some money along the way. If you're thinking about taking the plunge, you'll want to know what jobs are available for those with a working holiday visa. In this blog post, we'll be exploring the top five jobs to look out for on your working holiday visa, so you can make the most of your journey.
Au Pair
If you want to travel abroad, an au pair job could be a great fit for you. As an au pair, you'll be living with a host family, taking care of their children and doing household tasks. It's a great way to experience a new culture, get paid to travel and have the opportunity to learn a new language. Plus, being part of a local family will give you more insight into the culture than if you were simply visiting as a tourist. Au Pair jobs usually come with free room and board, as well as a weekly salary that may include other benefits such as free language classes or discounts at nearby attractions.
Freelance Writer
The great thing about freelance writing is that it's flexible and doesn't require you to commit to any set hours or tasks. You can work for a few days and then take some time off to explore your new destination. Freelance writing covers a variety of topics and genres, so it's important to decide which type of writing you'd like to specialize in. Some freelance writers focus on SEO articles, while others may focus on ghostwriting books.
When looking for freelance writing jobs, be sure to check job boards and classifieds. You can also reach out to local publications and businesses who may be interested in hiring a freelancer. It's also a good idea to create an online portfolio of your work to show potential employers.
Overall, freelance writing is a great option for those looking to make money and travel abroad. You don't need any special skills or experience to start, so if you're looking for a way to travel the world while still making money, this could be the perfect job for you.
Social Media Manager
Social media is a powerful tool for businesses and organizations to reach large audiences, and managing those accounts can be a lucrative job for someone who wants to travel. A social media manager is in charge of creating and executing strategies for content distribution, curation, and engagement on platforms like Facebook, Twitter, Instagram, and YouTube.
As a social media manager, you would be responsible for creating content plans, optimizing campaigns, and responding to customer comments or questions in a timely manner. You would also be required to keep up-to-date with the latest trends in digital marketing, monitor analytics, and stay informed of changes to social media algorithms.
This job requires strong written communication skills, an understanding of graphic design principles, and the ability to work independently. It's perfect for someone who wants to travel while working remotely. Many companies that require social media managers are willing to hire remote employees, so you could take this job with you wherever you go!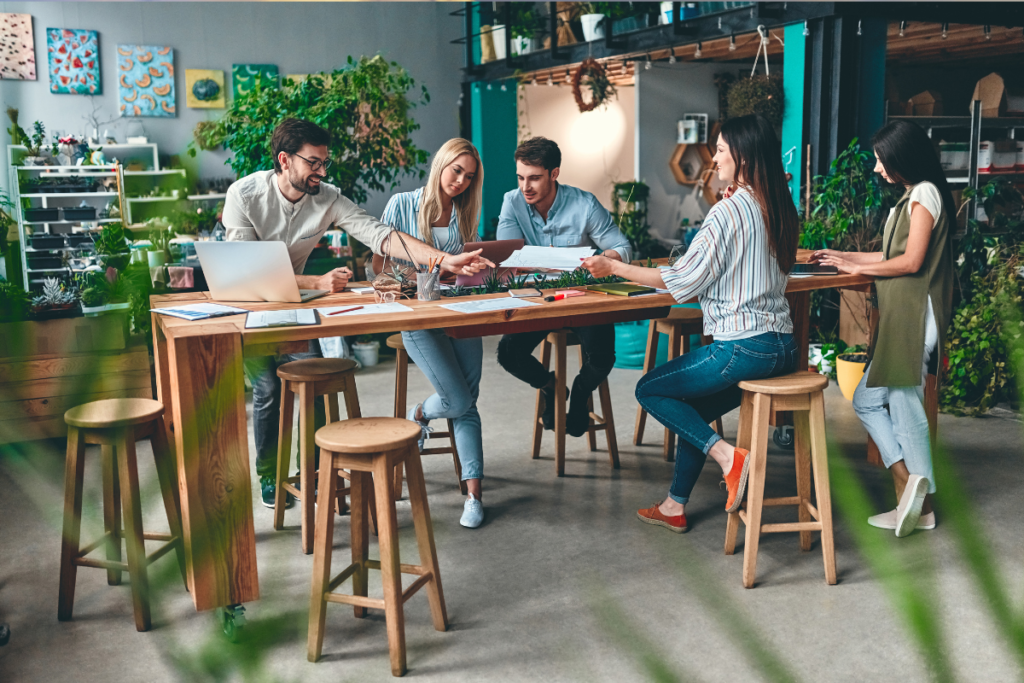 Tour Guide
Tour guiding is one of the most popular job choices for those looking to work abroad on a Working Holiday visa. After all, what better way to see the world than by helping others explore it? As a tour guide, you'll be responsible for leading groups of tourists around a city or region, often while providing interesting historical and cultural information.
Being a tour guide is an excellent way to learn more about a new country and culture, as you'll be interacting with both locals and visitors throughout the day. You'll also get to meet people from all over the world!
The duties of a tour guide vary depending on where you're working. In general, though, you will have to plan out the route of each tour, develop content and presentations for the tour, and ensure the safety of the group. It's important to be comfortable talking to large groups of people and handling difficult situations that might come up.
If you're interested in becoming a tour guide on your Working Holiday visa, there are a few things you should do beforehand. First, research the different tour guide companies in the area and see if any of them are offering opportunities for Working Holiday visas. Second, brush up on your knowledge of the local culture and history. You'll need to be able to provide interesting facts and stories during each tour. Finally, consider taking some tour guide-specific training courses to become more qualified and confident in the role.
Overall, being a tour guide is a great way to get paid while exploring a new city or country. With the right preparation and attitude, it can be a fun and rewarding job that allows you to meet many different people!
Event Planner
Event planning is one of the most exciting and lucrative jobs available to those travelling on a Working Holiday visa. It allows you to take advantage of the varied and interesting cultural events that take place around the world, while also giving you the freedom to travel and explore your chosen destination.
Event planners are responsible for researching, organizing and managing events of all sizes, from small conferences to large festivals and concerts. As an event planner, you will be in charge of coordinating with vendors, booking entertainment, overseeing catering, setting up the venue, and more. You will also need excellent communication and organizational skills in order to ensure that the event runs smoothly.
If you have an outgoing personality and an eye for detail, this could be the perfect job for you on your Working Holiday visa. Event planning can be a great way to combine travel with your passion for organizing events, while gaining invaluable experience in the industry. Plus, you get to meet lots of interesting people from around the world!
At Alliance Visas, we have an extensive list of job opportunities you can apply for in countries such as Australia and Canada. Take a look at our job listings here to find the perfect working abroad opportunity for you. Fill out our eligibility test to see if you qualify. We will get in touch with you if you do and get started on your visa application. Finding work abroad has never been easier!