Hey fellow traveler! If you're dreaming of an adventure Down Under, Australia is the place to be in 2023. From vibrant cities to stunning natural wonders, this diverse continent has something for everyone. Here are 10 unmissable experiences to have during your Australian escapade: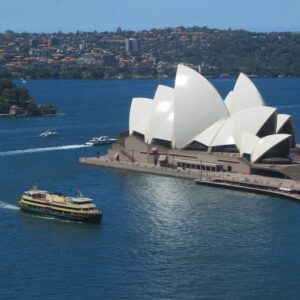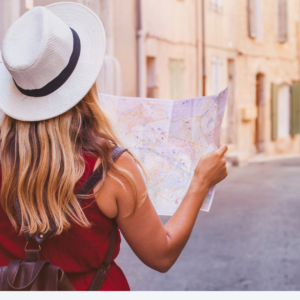 1. Explore the Great Barrier Reef: Dive into the world's largest coral reef system and witness an underwater paradise. Snorkel or scuba dive to see vibrant coral formations and an array of marine life that will leave you in awe.
2. Sydney Opera House and Harbour Bridge: No trip to Australia is complete without a visit to Sydney's iconic landmarks. Snap a selfie in front of the Opera House, then walk across the Harbour Bridge for breathtaking views of the city skyline.
3. Bondi Beach, Sydney: Join the locals at Bondi Beach for a quintessential Aussie experience. Catch some waves, sunbathe on the golden sands, and enjoy the vibrant beachside culture.
4. Uluru (Ayers Rock) at Sunset: Witness the magic of Uluru as it changes color during sunset. This sacred monolith holds deep spiritual significance for Indigenous Australians and offers a serene, otherworldly experience.
5. Great Ocean Road Adventure: Embark on a road trip along the Great Ocean Road, winding along dramatic cliffs and revealing stunning coastal scenery. Don't miss the Twelve Apostles rock formations standing proudly in the ocean.
6. Visit Melbourne's Laneways: Get lost in Melbourne's labyrinth of colorful laneways filled with street art, cafes, boutiques, and hidden gems. The city's vibrant arts scene comes alive in these charming alleys.
7. Kakadu National Park's Ancient Beauty: Explore the ancient landscapes of Kakadu National Park, where rugged terrain meets lush wetlands. Discover Indigenous rock art, majestic waterfalls, and a rich diversity of wildlife.
8. Taste Wine in the Barossa Valley: Indulge your senses in the Barossa Valley, one of Australia's premier wine regions. Sample world-class wines and savor gourmet meals while surrounded by picturesque vineyards.
9. Meet the Wildlife at Kangaroo Island: Experience Australia's incredible wildlife up close on Kangaroo Island. Encounter kangaroos, koalas, sea lions, and more in their natural habitats, making memories that'll last a lifetime.
10. Daintree Rainforest, Queensland: Venture into the world's oldest rainforest, the Daintree, located in Queensland. Take a guided tour to learn about the unique ecosystem, spot exotic wildlife, and enjoy the lush greenery.
Australia beckons with its diverse landscapes, unique wildlife, and friendly locals. In 2023, make it your goal to tick off these 10 incredible experiences and create memories that will stay with you forever. So pack your bags, don your sunhat, and get ready for an unforgettable Australian adventure!