Traveling abroad is an enriching experience that opens doors to new cultures, breathtaking landscapes, and unforgettable memories. However, packing for such adventures can be a daunting task, as you want to strike the perfect balance between preparedness and traveling light. In this comprehensive guide, we'll delve into the must-have essentials for every globe-trotter's packing list. From practical necessities to savvy gadgets, we've got you covered. So, grab your passport and get ready to embark on a hassle-free and unforgettable journey!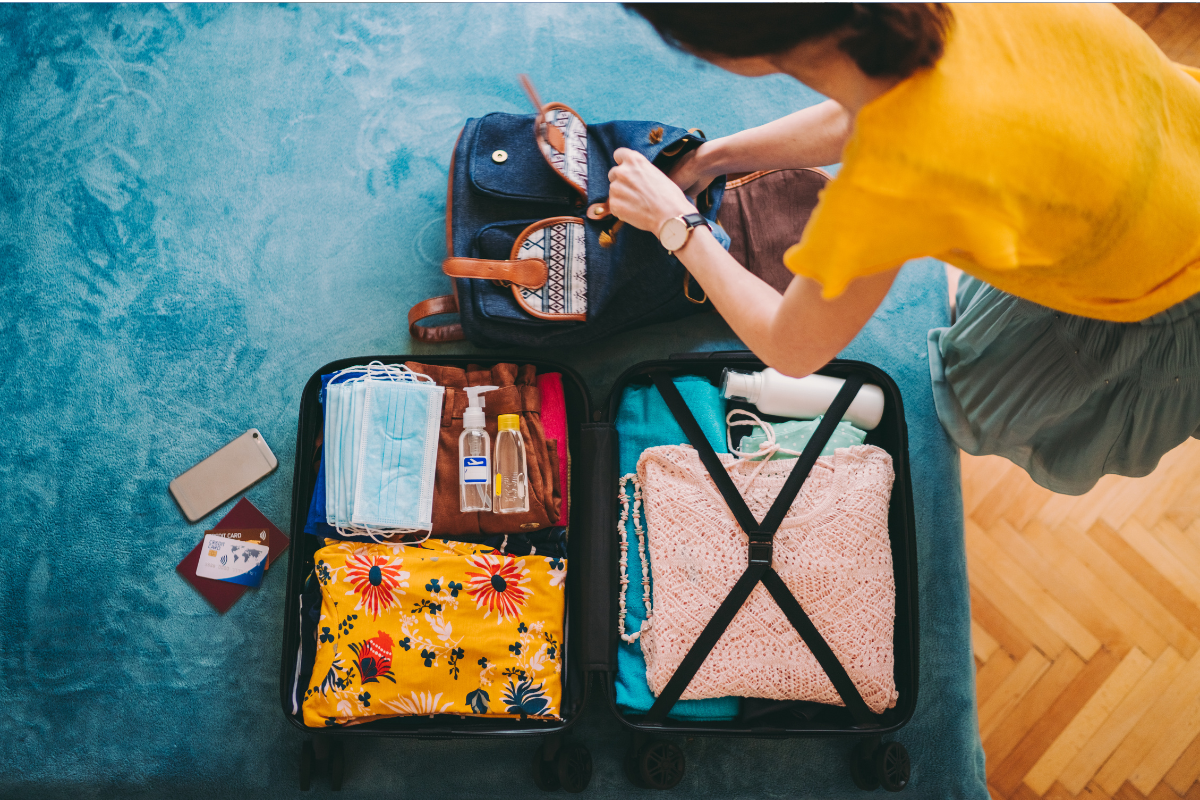 1.Travel Documents and Money Matters: First things first, always ensure you have your travel documents secure and accessible in a waterproof organizer. These include your passport, visas, travel insurance, flight tickets, and any necessary identification. Additionally, carry some local currency, a travel-friendly credit card, and copies of important documents like your itinerary, emergency contact information, and medical prescriptions.
2.The Right Luggage: Choosing the right luggage is crucial. Opt for a sturdy, lightweight suitcase or backpack that suits your travel style. If you plan on moving around frequently, a backpack might be more practical, while a suitcase offers more organization for longer stays. Ensure it has reliable zippers, multiple compartments, and meets the airline's size restrictions.
3.Clothing Essentials: Pack versatile, weather-appropriate clothing that can be mixed and matched. Focus on lightweight and moisture-wicking fabrics. Depending on your destination and season, consider the following:
Tops: T-shirts, blouses, and long-sleeve shirts.
Bottoms: Jeans, shorts, skirts, and comfortable pants.
Outerwear: A light jacket or sweater for cooler evenings.
Undergarments and socks: Choose moisture-wicking options for added comfort.
Swimwear: Don't forget your swimsuit if you plan to hit the beach or a pool.
3.Comfortable Footwear: Pack comfortable walking shoes or sandals, as exploring new cities often involves a lot of walking. Bring a pair of dressier shoes if you plan on going to a fancy dinner or event. Flip-flops are perfect for hostel showers and beach days.
4.Toiletries and Personal Care Items: Carry a compact toiletry bag with travel-sized essentials, including:
Shampoo, conditioner, and body wash in reusable travel bottles.
Toothbrush, toothpaste, and dental floss.
Moisturizer, sunscreen, and lip balm.
Travel-sized first aid kit with band-aids, antiseptic, and pain relievers.
Feminine hygiene products (if needed).
Insect repellent and any required medications.
5.Tech and Gadgets: While it's essential to disconnect during travel, some gadgets can enhance your experience:
Smartphone: Stay connected, use navigation apps, and capture memories.
Universal travel adapter and portable charger.
Camera or action cam for high-quality photos and videos.
E-reader or tablet for entertainment during transit or downtime.
6.Travel-Specific Accessories: These accessories can be real game-changers for your trip:
Travel neck pillow for comfortable napping during long flights or bus rides.
Travel blanket and eye mask for better rest during journeys.
Reusable water bottle to stay hydrated.
Microfiber towel, which dries quickly and saves space.
Travel laundry bag to separate clean and dirty clothes.
7.Entertainment and Extras: Don't forget to pack some entertainment for downtime or long journeys:
Travel journal to document your experiences.
Packable daypack for short excursions or hikes.
Deck of cards or travel-sized games for socializing with fellow travelers.
Language phrasebook or translation app for smoother communication.
Conclusion: With the ultimate travel abroad packing list at your disposal, you can confidently embark on your journey, ready to embrace every adventure that comes your way. Remember, the key is to pack efficiently and prioritize the essentials while leaving room for spontaneity and souvenirs. Traveling light and smart will not only ensure a hassle-free experience but also open you up to the true magic of exploration. So, pack your bags and get ready to create memories that will last a lifetime! Bon voyage!