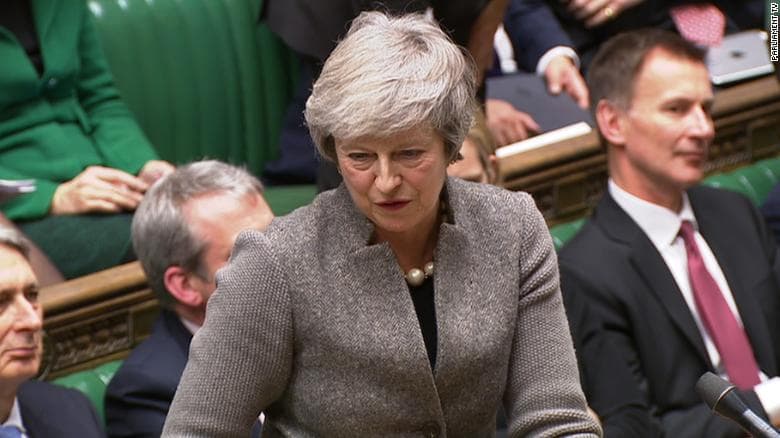 Theresa May struggled to pass her Brexit deal through parliament this week on Sunday night after a high-stakes summit with Boris Johnson and other leading hard-Brexiters at her country retreat broke up without agreement. Tory rebels who was present said that the prime minister repeated "all the same lines" about her deal and that nothing new emerged during the three-hour meeting, at which Jacob Rees-Mogg, Iain Duncan Smith and Dominic Raab were also present.

A source has said that some of those who were present told May that in order for her Brexit deal to go through she needs to tell them when she will be quitting No 10 so another prime minster could step in and lead the next phase of EU trade negotiations. But Theresa May did not respond to this suggestion. The talks had taken places as there were various reports of an imminent coup to remove Theresa May as prime minister, these claims were later denied Michael Gove, David Lidington and Philip Hammond.

But before a critical cabinet meeting on Monday morning, May remained in a difficult position, with no breakthrough and Downing Street only able to tell reporters that she had discussed "whether there is sufficient support" to hold a meaningful vote this week. A front-page editorial in Monday's Sun urges May to quit, with the headline "Time's Up, Theresa", saying she should announce that she will stand down as soon as her Brexit deal is approved and the UK leaves the EU.
MPs are due to vote on Monday night on whether to take control of the parliamentary agenda and hold a series of indicative votes on alternative options, including a customs union and a second referendum. That could leave the prime minister at risk of losing control of the Brexit process, although there was speculation on Sunday night that she may announce her own version of the multiple choice plan on Monday morning.