As the job market in New Zealand continues to evolve, it is important to keep an eye on the jobs that are in highest demand. Knowing which occupations are expected to be in high demand in 2023 can help anyone looking to work and travel in New Zealand for their Working Holiday make informed decisions about their career paths. In this blog post, we'll explore the most in-demand jobs in New Zealand for the year 2023.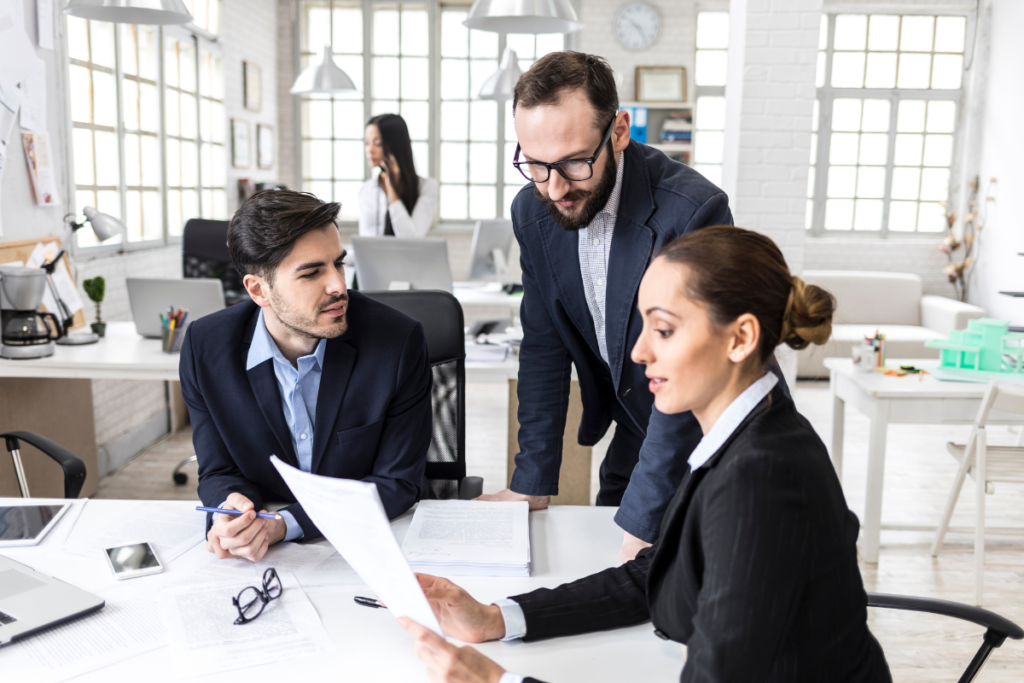 Job market overview
The job market in New Zealand is set to change dramatically in 2023, with a range of new industries and professions emerging as the most in-demand. The ever-changing landscape of the economy will require professionals from all backgrounds to stay up-to-date with trends and equip themselves with the necessary skills to succeed in the job market. Additionally, as the world moves towards a more digital-driven era, it is essential for job seekers to have a comprehensive understanding of technology and its related fields in order to remain competitive. With the right qualifications and experience, individuals can be well positioned to take advantage of the opportunities available in New Zealand's job market in 2023.
List of in-demand jobs
1. Technology: The rise of the digital age ensures that technology jobs will continue to be in demand. Software developers, web designers, cybersecurity specialists, IT technicians, and data analysts are all expected to be some of the most in-demand jobs in the country.
2. Healthcare: With the aging population in New Zealand, healthcare jobs are expected to remain in high demand. Doctors, nurses, dentists, pharmacists, physiotherapists, and other medical professionals are all expected to remain in demand over the years.
3. Education: As more and more people go back to school and enter the job market, the popularity of educational jobs will increase. Teachers, professors, and administrators are all likely to be some of the most sought after jobs.
4. Construction: With New Zealand's booming construction industry, workers with skills in architecture, engineering, carpentry, and general contracting will all be in high demand.
5. Financial services: Accounting and finance jobs will remain in demand as companies seek to keep their finances in check. Positions such as financial advisors, accountants, bookkeepers, and tax preparers will all be highly sought after.
6. Retail: Despite online shopping becoming more popular, there's still a need for retail staff in physical stores and warehouses. Sales associates, stockers, cashiers, and warehouse workers will all be in high demand in the coming years.
Why these jobs are in demand
New Zealand's job market is constantly evolving and changing in order to meet the needs of the economy. Furthermore, companies are looking for employees with these skills to stay competitive and provide the best services possible. Additionally, certain government initiatives and training programs can create more opportunities for those interested in these roles.
How to get started in these careers
If you're looking to jumpstart your career in one of the most in-demand fields in New Zealand in 2023, here are some tips. Research the job market and identify positions that match your skills and interests. The first step is to apply for your Working Holiday visa to New Zealand with us. Our Working Holiday packages include full visa processing and we also help you secure employment and accommodation before you head out to New Zealand. Take our free eligibility test to find out if you qualify to embark on this new journey.
Learn as much as you can about the role and industry you want to apply for through informational interviews, online research, and reading trade publications. Build a strong resume and network with professionals in the field to increase your chances of securing an interview. Lastly, create a portfolio that showcases your achievements and demonstrates your skillset. With these steps, you can position yourself for success in one of the most sought-after jobs in New Zealand.