Luxury travel has a certain allure that captivates the senses and ignites the imagination. It's not just about extravagant accommodations and lavish experiences; it's about crafting moments that are unforgettable, indulging in the finer things in life, and embracing a world of opulence and comfort. In this blog post, we're embarking on a journey through the world of luxury travel, exploring indulgent escapes and exquisite getaways to some of the most captivating destinations on the globe.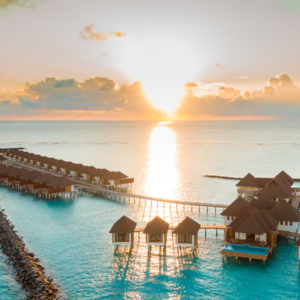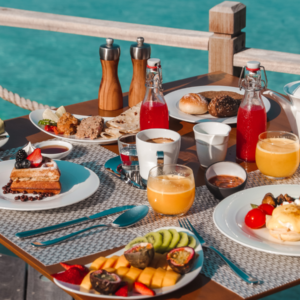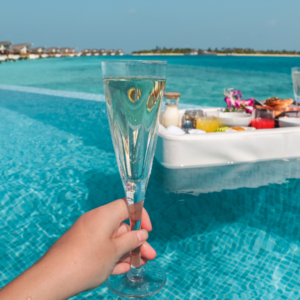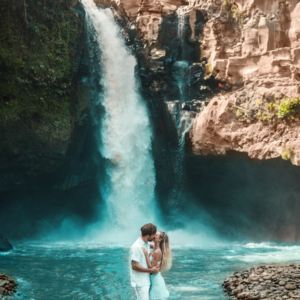 1. Luxurious Retreats: Finding Your Private Haven Destination: Maldives
Picture yourself in a lavish overwater bungalow in the Maldives, surrounded by crystal-clear turquoise waters and powder-soft white sand. Enjoy the ultimate privacy and relaxation as you soak in your private infinity pool, indulge in rejuvenating spa treatments, and savor delectable cuisine with a backdrop of stunning ocean views.
2. Culinary Excellence: A Gastronomic Journey Destination: Tuscany, Italy
Indulge in the heart of Italy's culinary delights in Tuscany. Stay at a charming villa surrounded by vineyards and olive groves. Explore local markets, learn the art of traditional pasta-making, and dine at Michelin-starred restaurants that offer a symphony of Tuscan flavors paired with world-renowned wines.
3. Wellness and Serenity: Pampering Your Body and Mind Destination: Bali, Indonesia
Bali's lush landscapes provide the perfect backdrop for a wellness retreat. Immerse yourself in yoga and meditation sessions overlooking rice terraces and sacred temples. Unwind with Balinese spa rituals, holistic therapies, and organic farm-to-table dining for a truly rejuvenating experience.
4. Cultural Immersion: Experiencing Authentic Opulence Destination: Marrakech, Morocco
Experience the opulence of Marrakech's riads, luxurious traditional guesthouses. Immerse yourself in the city's vibrant culture with private tours of historic palaces, visits to bustling souks, and evenings of Moroccan feasts accompanied by traditional music and dance.
5. Adventure in Style: Unforgettable Thrills Destination: Queenstown, New Zealand
Embark on a luxury adventure in Queenstown, known as the adventure capital of the world. After thrilling activities like bungee jumping and jet boating, unwind in boutique lodges with stunning alpine views, gourmet dining, and soothing spa treatments.
Conclusion: A World of Opulence Awaits
Luxury travel is an invitation to step into a world of opulence, where your every desire is catered to, and where you can create memories that will last a lifetime. Whether you seek relaxation, culinary delights, cultural immersion, or adrenaline-pumping adventures, these destinations offer the epitome of luxury travel. Your dream escape awaits, ready to whisk you away into a world of refined extravagance.
Ready to embark on a luxurious journey and are seeking the perfect destination, look no further. At Alliance Travel, we are here to assist you with all your travel and visa processes. Our team of experts is dedicated to curating the ultimate luxury experience for you, ensuring that every detail is meticulously planned and executed. Contact us info@alliancevisas.com  to turn your dreams of opulent travel into a reality.