If you're looking for the perfect escape to unwind and embrace the Danish concept of coziness, you're in the right place. In this blog, we'll take you on a virtual journey to explore the coziest retreats in Denmark while providing you with all the information you need to plan your own hygge getaway.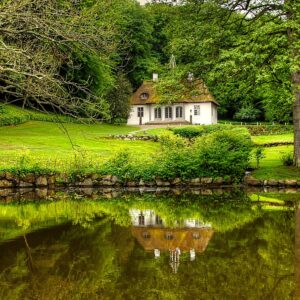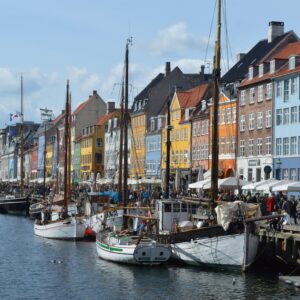 Why Denmark for a Cozy Retreat?
Denmark, with its picturesque landscapes, charming villages, and friendly locals, sets the stage for a perfect hygge experience. The Danish culture places a strong emphasis on comfort, togetherness, and savoring the simple pleasures of life. As a result, Denmark is renowned for its cozy and inviting retreats that allow visitors to immerse themselves in the art of hygge.
What Is Hygge?
Hygge (pronounced "hoo-guh") is a Danish concept that encapsulates the feeling of contentment, cosiness, and well-being. It's all about creating a warm atmosphere, lighting candles, enjoying comfort food, and cherishing moments with loved ones. A hygge retreat is the epitome of this experience.
The Most Sought-After Hygge Retreats
1. Copenhagen: The Capital of Coziness
Copenhagen, the Danish capital, is the ultimate destination for a hygge getaway. Stroll along the cobbled streets of Nyhavn, explore the Tivoli Gardens, and savor pastries at a local café. The city's blend of modernity and tradition creates the perfect atmosphere for experiencing hygge.
2. Aarhus: The City of Smiles
Aarhus, Denmark's second-largest city, is known for its friendly locals and captivating ambiance. Visit the Old Town Museum, wander through Latin Quarter, and enjoy a cup of hot cocoa at one of the many inviting cafés.
3. Bornholm: The Island of Tranquility
Bornholm is a serene island in the Baltic Sea, famous for its picturesque landscapes and charming villages. Explore the Hammershus Castle ruins, relax on the sandy beaches, and indulge in freshly caught seafood.
Planning Your Hygge Getaway
Now that you've discovered these enchanting hygge retreats in Denmark, it's time to plan your escape. Alliance Visas is here to make your journey a reality. Our goal is to help you travel and work in your destination of choice, ensuring the best experience of living and working abroad.
For more information about our services and how we can assist you in making your Danish hygge getaway dreams come true, please contact us at info@alliancevisas.com.
Conclusion
Denmark is the ultimate destination for those seeking the warmth and comfort of hygge. Whether you choose to explore the bustling streets of Copenhagen, experience the smiles of Aarhus, or find tranquility on Bornholm, your Danish hygge retreat promises to be an unforgettable experience. Start planning your journey today with Alliance Visas, and let us help you make your hygge getaway a reality. We look forward to welcoming you to the world of coziness and well-being in Denmark.