Are you passionate about traveling, immersing yourself in new cultures, and creating unforgettable memories? If so, becoming an au pair abroad with Alliance Visas might be the perfect opportunity for you! This unique experience allows you to embark on a journey that combines work, adventure, and personal growth, all while being surrounded by the love and warmth of a host family. In this article, we will explore the exciting world of being an au pair abroad, the benefits it offers, and how Alliance Visas can make this dream a reality for you.
What is an Au Pair Abroad?
An au pair is a young individual who travels to a foreign country to live with a host family and assist with childcare and light household duties. It's an excellent opportunity for young, adventurous souls to gain international experience, improve language skills, and build strong relationships with people from diverse backgrounds. As an au pair, you become a valuable part of the host family's daily life, sharing your culture while embracing theirs.
The Benefits of Being an Au Pair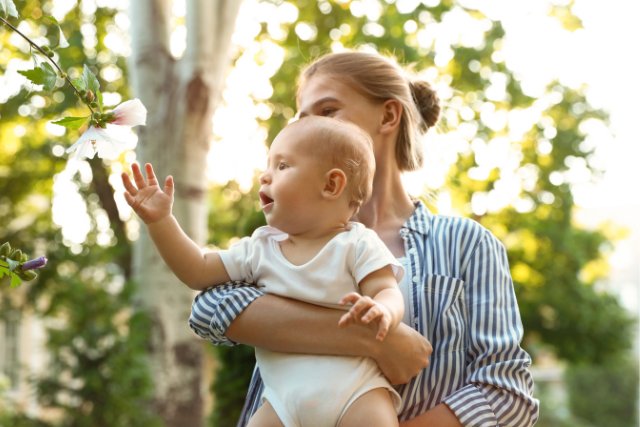 1. Cultural Immersion
Living in a foreign country offers an unparalleled chance to immerse yourself in a new culture. You'll have the opportunity to celebrate local traditions, taste authentic cuisine, and experience festivities first-hand. This cultural exchange will broaden your horizons and make you more open-minded and accepting of different perspectives.
2. Language Proficiency
If you have a desire to learn or improve a second language, being an au pair abroad is an excellent way to do so. Daily interactions with native speakers will boost your language skills significantly. You'll return home with newfound fluency and confidence in speaking a foreign language.
3. Personal Growth
Leaving your comfort zone and living independently in a foreign land will challenge you to adapt and grow as an individual. You'll become more self-reliant, adaptable, and resilient, which are qualities highly valued in today's interconnected world.
4. Building Lifelong Connections
As an au pair, you won't just form a bond with the host family, but also with other au pairs from around the world. You'll create lifelong friendships with people who share similar passions and experiences, and these connections will stay with you long after your adventure ends.
Why Choose Alliance Visas?
Alliance Visas is a reputable organization dedicated to making your au pair journey seamless and unforgettable. With their expertise and global network, they offer a range of benefits that set them apart from the rest.
1. Personalized Matching
Alliance Visas takes the time to understand your preferences, skills, and interests to match you with the perfect host family. This personalized approach ensures a harmonious living and working environment for both you and the family.
2. Comprehensive Support
From the moment you express interest in becoming an au pair abroad until the end of your placement, Alliance Visas provides unwavering support. They assist with paperwork, offer pre-departure guidance, and remain accessible throughout your stay.
3. Cultural Orientation
To ensure you feel confident and prepared, Alliance Visas provides cultural information and resources. These resources equip you with the knowledge and insights needed to thrive in your host country.
4. Travel Assistance
Alliance Visas understands that international travel can be overwhelming. They offer travel assistance, including guidance on flights, visa applications, and travel insurance, making your journey hassle-free.
Becoming an au pair abroad with Alliance Visas is not just an opportunity; it's an enriching and transformative experience. From cultural immersion and language proficiency to personal growth and lasting connections, this journey offers countless rewards. With Alliance Visas by your side, you can embark on this adventure with confidence, knowing that you are in capable hands. So, what are you waiting for? Start your journey today and open the door to a world of endless possibilities!