Canada, with its vast wilderness and stunning natural beauty, is a hiker's paradise. From coast to coast, this country boasts an array of hiking trails that cater to all levels of experience. Whether you're a seasoned backpacker or a novice looking for a scenic stroll, there's something for everyone. In this blog post, we'll explore seven of the top hiking places in Canada, each offering a unique adventure.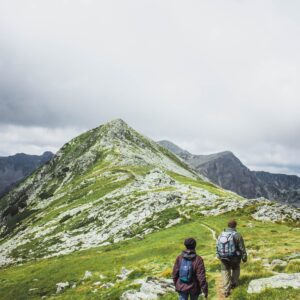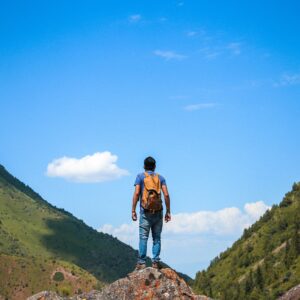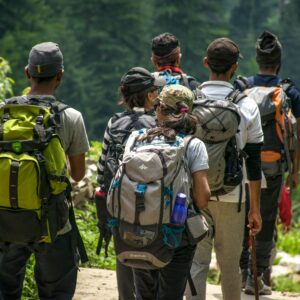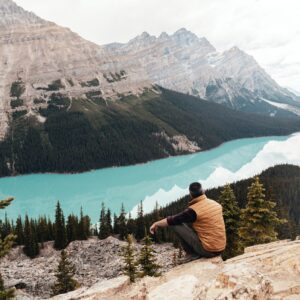 1. Banff National Park, Alberta
Nestled in the heart of the Canadian Rockies, Banff National Park is a hiker's dream. With a network of trails that wind through lush forests, around pristine lakes, and up to breathtaking mountain vistas, there's no shortage of options here. A must-do hike is the Lake Louise Trail, which offers stunning views of the iconic turquoise lake and surrounding peaks.
2. Pacific Rim National Park Reserve, British Columbia
On the west coast of Vancouver Island, you'll find Pacific Rim National Park Reserve. This park offers a different kind of hiking experience with its rugged coastal trails. The West Coast Trail is famous for its challenging terrain, including ladders and suspension bridges, as well as the opportunity to spot marine life along the way.
3. Gros Morne National Park, Newfoundland and Labrador
Gros Morne, a UNESCO World Heritage Site, is known for its dramatic landscapes and unique geological formations. The Green Gardens Trail is a favorite among hikers, taking you through meadows and coastal cliffs with stunning views of the Atlantic Ocean.
4. Jasper National Park, Alberta
Jasper National Park, another gem in the Canadian Rockies, offers a wide range of hiking experiences. The Maligne Canyon Trail is perfect for those seeking a shorter hike with spectacular views of deep canyons and waterfalls. For the more adventurous, the Skyline Trail provides panoramic vistas of the surrounding peaks.
5. Cape Breton Highlands National Park, Nova Scotia
For an east coast hiking adventure, head to Cape Breton Highlands National Park. The Skyline Trail is a popular choice, with its sweeping views of the Gulf of St. Lawrence and the chance to spot moose and bald eagles along the way.
6. Yoho National Park, British Columbia
Yoho National Park is known for its pristine alpine lakes and towering waterfalls. The Iceline Trail is a challenging hike that rewards you with views of the iconic Takakkaw Falls and the surrounding glaciers.
7. Algonquin Provincial Park, Ontario
If you're in central Canada, Algonquin Provincial Park is a fantastic hiking destination. The Track and Tower Trail is a moderate hike that takes you to the top of a historic fire tower, offering incredible views of the park's forests and lakes.
Conclusion
Canada's diverse landscapes provide endless opportunities for hiking enthusiasts. Whether you prefer coastal trails, mountain vistas, or serene lakeside strolls, these seven top hiking places offer a taste of Canada's natural beauty. So, lace up your hiking boots, grab your backpack, and embark on an unforgettable adventure in the Great White North. Happy hiking!