Canada, with its stunning landscapes and vibrant cities, offers a plethora of incredible day trips for those exploring the possibility of working and living abroad. In this blog post, we'll delve into 10 holiday day trips across the country, catering to both the adventurous spirit and those seeking insights into working abroad, obtaining a holiday visa, and the unique experience of working and living in Canada.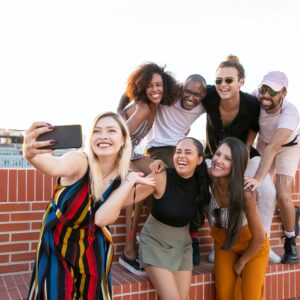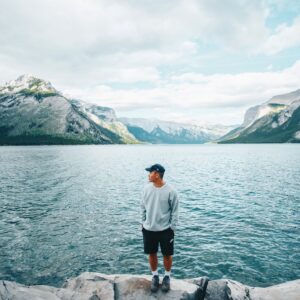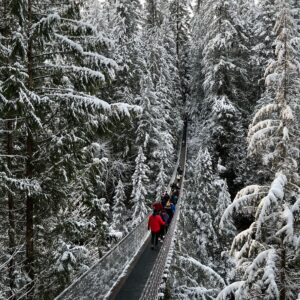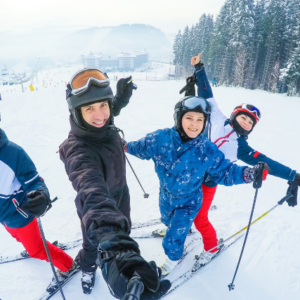 1.Banff National Park – A Wilderness Escape: Start your Canadian adventure in Banff National Park, where the breathtaking Rocky Mountains and turquoise lakes create a picturesque setting. Discover the possibilities of obtaining a holiday visa and working in the hospitality industry in Banff's charming town.
2.Vancouver Island – Island Living and Job Opportunities: Head to VancouveIsland for a taste of island life. Explore its diverse landscapes and consider job opportunities that align with your skills, as this region offers a unique blend of nature and career prospects.
3.Toronto's Distillery District – A Hub of Creativity: Immerse yourself in Toronto's Distillery District, known for its historic charm and creative atmosphere. Uncover insights into working abroad in the arts and culture sector while enjoying the festive holiday spirit.
4.Montreal's Old Port – Where History Meets Modernity: Experience the rich history of Montreal's Old Port and explore potential job opportunities in this vibrant city. Learn about the process of obtaining a holiday visa and how it can open doors to work and live in Quebec.
5.Whistler – Adventure Capital of Canada: For thrill-seekers, a day trip to Whistler is a must. Discover the world-renowned ski resort and explore seasonal work opportunities in the tourism and hospitality sectors.
6.Niagara Falls – Natural Wonder and Employment Hub: Niagara Falls isn't just a breathtaking natural wonder; it's also a bustling employment hub. Dive into the possibilities of working in the tourism industry while enjoying the majestic beauty of the falls.
7.Calgary Stampede – The Wild West Experience: If you're seeking a taste of the Wild West, plan your trip around the Calgary Stampede. Explore the festivities and learn about potential job opportunities in the lively city of Calgary.
8.Quebec City – European Charm in North America: Quebec City's old-world charm provides a unique backdrop for exploring job opportunities in a bilingual environment. Discover how a holiday visa can pave the way for a memorable working holiday in this historic city.
9.Ottawa's Parliament Hill – Capital Adventures: Visit the heart of Canada's capital, Ottawa, and explore the Parliament Hill. Delve into the potential of working in the political and administrative sectors while enjoying the city's cultural offerings.
10.Jasper National Park – Serenity in the Canadian Rockies: Conclude your journey with a day trip to Jasper National Park. Experience the serenity of the Canadian Rockies and explore opportunities for seasonal work in one of Canada's most iconic natural settings.
Holiday Travel Tips in Canada:
Plan Your Route: Canada is vast, so plan your travel routes in advance to make the most of your time.
Check the Weather: Temperatures can vary widely depending on the region and the season, so check the weather forecast before you go.
Pack Essentials: Bring layers, comfortable shoes, and, of course, your camera to capture the stunning landscapes.
Connect with Locals: Canada is known for its friendly locals, so don't hesitate to strike up a conversation and seek their recommendations for hidden gems.
Try Local Cuisine: Don't miss out on trying local dishes and immersing yourself in the diverse culture that each region has to offer.
Planning to Travel to Canada for the Holidays? Alliance Visas Can Help!
Are you considering a holiday in Canada? At Alliance visa we ensure you have the necessary information and assistance throughout the visa application process. Whether you're exploring holiday work opportunities or simply enjoying a festive vacation, Alliance Visas is here to support you on your Canadian  holiday adventure. Discover the wonders of Canada with confidence, knowing you have a reliable ally in Alliance Visas.Contact us at info@alliancevisas.com or fill in the form below.