Europe, a continent steeped in history, culture, and natural beauty, offers a treasure trove of enchanting destinations for travelers of all tastes. From historic cities to picturesque landscapes, Europe has something to captivate every wanderer's heart. In this blog, we will take you on a virtual tour of the top 15 best places to visit in Europe. Let's embark on this exciting journey together!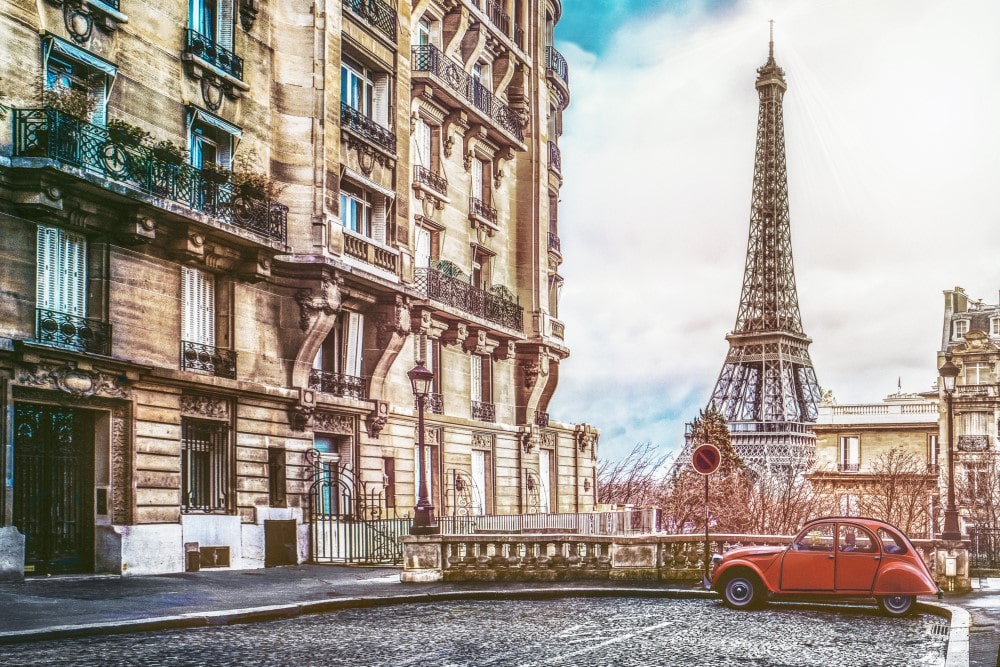 1.Paris, France:
The "City of Love" needs no introduction. Paris, with its iconic Eiffel Tower, Notre-Dame Cathedral, Louvre Museum, and charming streets lined with quaint cafes, is a dream destination for millions of travelers. Immerse yourself in art, history, and romance as you explore the timeless beauty of this captivating city.
2.Rome, Italy:
History comes alive in the eternal city of Rome. With its ancient ruins like the Colosseum and the Roman Forum, Renaissance architecture, and the Vatican City, Rome is a living testament to the grandeur of past civilizations. Don't forget to indulge in delicious Italian cuisine and mouth-watering gelato.
3.Santorini, Greece:
Welcome to paradise! Santorini is a mesmerizing Greek island known for its breathtaking sunsets, charming white-washed buildings with blue-domed roofs, and crystal-clear waters. Relax on the black sand beaches or explore the ancient ruins of Akrotiri for a truly enchanting experience.
4.Barcelona, Spain:
Vibrant, colorful, and lively, Barcelona boasts a unique blend of artistic and architectural wonders. Marvel at the whimsical creations of Antoni Gaudí, including the Sagrada Família and Park Güell. Enjoy the bustling atmosphere of La Rambla and savor delicious Spanish cuisine.
5.Amsterdam, Netherlands:
A city built on canals, Amsterdam is a cyclist's paradise with its picturesque waterways, historic buildings, and world-class museums like the Rijksmuseum and Van Gogh Museum. Take a boat tour, visit the Anne Frank House, and don't miss the vibrant tulip fields in spring.
6.Vienna, Austria:
The imperial city of Vienna exudes elegance and charm. Admire the stunning architecture of Schönbrunn Palace and St. Stephen's Cathedral, attend a classical concert, and savor mouthwatering Viennese pastries at traditional cafes.
7.Prague, Czech Republic:
Step into a fairy tale in Prague, with its cobbled streets, medieval architecture, and a skyline dominated by the majestic Prague Castle. Don't miss the iconic Charles Bridge and the Old Town Square with its astronomical clock.
8.Dubrovnik, Croatia:
Known as the "Pearl of the Adriatic," Dubrovnik's medieval walls, red-roofed buildings, and azure waters make it a picturesque destination. Walk the city walls, explore the charming alleys, and take a boat trip to the nearby Elafiti Islands.
9.Edinburgh, Scotland:
A city steeped in history and literary heritage, Edinburgh offers a perfect blend of ancient landmarks and modern attractions. Visit the historic Edinburgh Castle, hike up Arthur's Seat for stunning views, and immerse yourself in the world of Harry Potter on the famous Royal Mile.
10.Budapest, Hungary:
Divided by the Danube River, Budapest boasts a rich cultural and architectural heritage. Marvel at the Buda Castle, soak in thermal baths like the Széchenyi Thermal Bath, and cruise the Danube for panoramic views of the city.
11.Swiss Alps, Switzerland:
For nature enthusiasts and adventure seekers, the Swiss Alps are a dream come true. From skiing and snowboarding in the winter to hiking and paragliding in the summer, the Swiss Alps offer unparalleled natural beauty and outdoor activities.
12.Amalfi Coast, Italy:
One of Italy's most picturesque regions, the Amalfi Coast features dramatic cliffs, charming coastal towns like Positano and Amalfi, and sparkling blue waters. Enjoy scenic drives, indulge in fresh seafood, and relax on the stunning beaches.
13.Istanbul, Turkey:
A unique transcontinental city, Istanbul straddles both Europe and Asia. Immerse yourself in its rich history by visiting the Hagia Sophia, Blue Mosque, and Topkapi Palace. Experience the bustling bazaars and indulge in delectable Turkish cuisine.
14.Stockholm, Sweden:
A city spread across 14 islands, Stockholm offers a perfect mix of nature and urbanity. Discover the historic Gamla Stan, visit the Vasa Museum, and take a boat tour to explore the archipelago's scenic beauty.
15.The Scottish Highlands, Scotland:
For those seeking a remote and rugged experience, the Scottish Highlands deliver with their wild landscapes, ancient castles, and serene lochs. Hike in Glen Coe, visit Eilean Donan Castle, and spot the legendary Loch Ness monster.
Conclusion:
Europe is a continent of boundless beauty and diverse experiences, and these 15 destinations represent just a fraction of what it has to offer. Each place possesses a unique charm and allure that will leave an indelible mark on your heart. So, whether you're drawn to the historic cities, the stunning natural landscapes, or the rich cultural heritage, Europe promises to be an unforgettable journey of discovery. Pack your bags and set out to explore the best of Europe's treasures!
Explore your European adventure effortlessly. contact us at info@alliancevisas.com for expert assistance.