Backpacking is a highly sought-after activity in Canada. People from all over the world head to the country in order to backpack through the lush wilderness of the Canadian forests. With 90% of the country actually being forest and bodies of water, there are plenty of stunning areas for backpackers to enjoy. Let's discuss the best places to go backpacking in Canada this fall!
West Coast Trail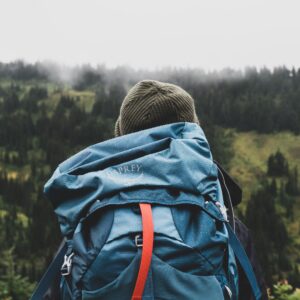 The West Coast Trail is located in British Columbia and is one of the most difficult trails backpackers embark down. The trail takes 3-5 days to conquer, making it ideal for backpackers. However, backpackers taking the West Cost Trail need keep in mind that this trail will lead to some intense obstacles like trekking through water, climbing ladders, scaling boulders, and more.
Granted, the stunning views this trail provides make it well worth the moments of struggle. With 75km of open terrain that is absolutely breathtaking, the West Cost Trail is absolutely one of the best places to go backpacking in Canada on a Canadian working holiday visa.
Tamarack Trail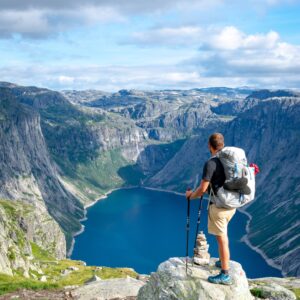 Located within Waterton Lakes National Park in Alberta, the Tamarack Trail is a simpler backpacking hike in Canada. Although it still spans across several days, the Tamarack Trail is known for its ability to serve advanced and newer backpackers.
The terrain features breathtaking views over cliffsides and traveling in November makes for cozy daytime temps (but it does get chilly at night so pack accordingly!). This trail is also great for beginners as it a one-way trail, meaning once you get to the end, you shuttle back to your car!
Coastal Hiking Trail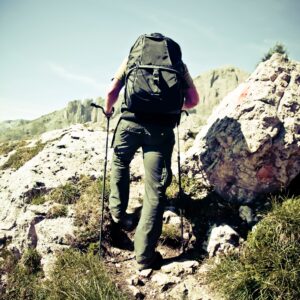 Yet another trail ideal for those looking to spend extended amounts of time in the wilderness, the Coastal Hiking Trail in Ontario is going to be one of the best places to backpack in Canada for you! If you work abroad or remotely, you'll want to be sure you have the ability to embark on this 10 day journey! This trail is a relatively easy terrain, it's just rather long so you'll need the time to do it and enjoy it!
This is another one-way trail where backpackers will get a shuttle back to base once they reach the trailhead!
Pingualuit Crater Hike, Quebec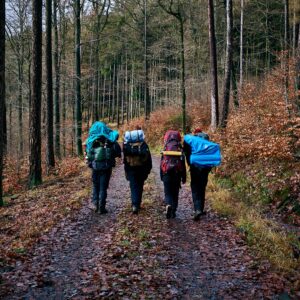 A 9-day trek to one of the most historic landmarks in Canadian history, the Pingualuit Crater Hike is one of the best places to backpack in Canada on a working holiday visa in Canada. The hike is actually led by a guide who sticks with you the entire time. Along the hike, you'll be taught all about the history of the Pingualuit area and what happened there (hint: meteors didn't just kill the dinosaurs!).  If you like the idea of making some new friends and having company on a long backpacking trip, this is the one for you!
Liberty Lake Trail
Located in Nova Scotia, the Liberty Lake Trail consists of multiple trail heads that span over an average of 3-4 days. The trail is filled with an abundance of beautiful trees and large lakes (that you may or may not have to cross at some point) that backpackers rave about. Throughout each trail are several campsites that features fire pits, tent pads, and even a place for you to string up your food so the bears don't go scrounging!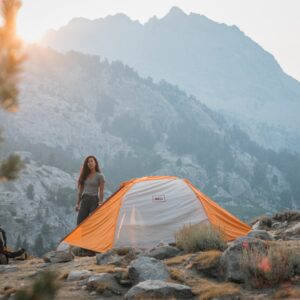 Finding the best places to backpack in Canada really isn't all that difficult. Canada is filled with dozens of trails for backpackers of all difficulty levels to embark on. No matter what trail head you choose, you're guaranteed to see views (and probably animals) you'll never forget. You may love it so much that you find yourself wanting to obtain a visa for working in Canada so that you can go more frequently!