At Alliance Visas, we understand that solo travel can be a life-changing adventure. Whether you're a seasoned globetrotter or embarking on your first solo journey, the world is full of incredible places waiting to be explored. In this blog post, we'll introduce you to some of the best countries for solo travellers, ensuring that you have a memorable and hassle-free experience.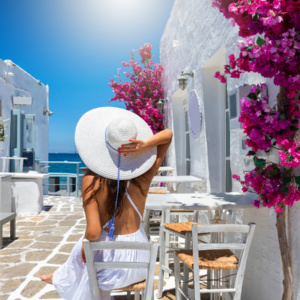 Why Choose Solo Travel?
Solo travel offers a unique opportunity for self-discovery, personal growth, and the chance to step out of your comfort zone. It allows you to set your own pace, make spontaneous decisions, and connect with people from all walks of life.
1. Thailand: The Land of Smiles
Thailand is a top choice for solo travellers. It's known for its friendly locals, stunning beaches, and vibrant street markets. Whether you're exploring bustling Bangkok, tranquil Chiang Mai, or the paradise islands, Thailand offers a warm welcome to solo adventurers.
2. Spain: A Tapestry of Cultures
Spain boasts a rich cultural tapestry, from the bustling streets of Barcelona to the historic charm of Seville. As a solo traveler, you'll have the freedom to immerse yourself in Spanish traditions, savor tapas, and experience the passionate flamenco music and dance.
3. New Zealand: Adventure Awaits
For the nature-loving solo traveler, New Zealand is a dream destination. With its breathtaking landscapes, outdoor activities, and friendly Kiwis, it's the perfect place to embark on epic hikes, bungee jumping, and exploring the stunning fjords.
4. Canada: Vast and Welcoming
Canada's vast wilderness and diverse cities offer something for every solo traveler. Whether you're watching the Northern Lights in Yukon, exploring vibrant Toronto, or hiking in Banff National Park, Canada promises an adventure of a lifetime.
5. Japan: The Land of Contrasts
Japan's unique blend of tradition and modernity makes it a captivating solo travel destination. Experience the serenity of ancient temples in Kyoto, the bustling streets of Tokyo, and the natural beauty of Mount Fuji.
How Alliance Visas Can Help You
At Alliance Visas, our goal is to make your solo travel dreams a reality. We specialise in assisting travellers like you in obtaining the necessary visas to work and explore your chosen destination. Our experienced team is passionate about travel and is committed to providing you with a reliable and enjoyable journey.
To learn more about how Alliance Visas can assist you in your solo travel adventures, please fill in the form below.
Conclusion
Solo travel is an incredible way to discover the world, and with Alliance Visas by your side, you can turn your dreams into reality. Whether you're seeking adventure, cultural experiences, or simply a break from the routine, these top destinations are waiting for you. Don't hesitate to take the first step towards your next solo adventure.