Dreaming of embarking on an exciting adventure, immersing yourself in a new culture, and gaining valuable life experiences? Look no further! Alliance Visas proudly presents its esteemed au pair program in the USA, offering you the opportunity of a lifetime. If you have a passion for childcare, a thirst for exploration, and a desire to grow personally and professionally, join us on this enriching journey to become an au pair in the United States.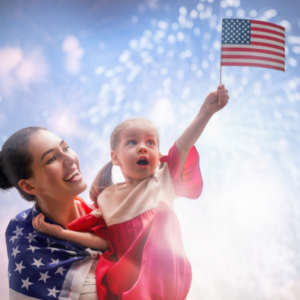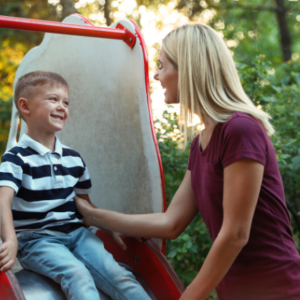 What is the Au Pair Program?
The au pair program is a cultural exchange initiative that connects young individuals from around the world with American host families in need of childcare assistance. As an au pair, you'll live with a welcoming host family, care for their children, and become a cherished member of their household. This program allows you to experience the USA from an authentic perspective while forging international friendships and embracing a new way of life.
Why Choose Alliance Visas for Your Au Pair Journey?
1.Trustworthy and Reputable Agency: At Alliance Visas, we boast a strong reputation for successfully placing au pairs with loving host families across the USA. With our experienced team and dedication to your well-being, you can rest assured you're in safe hands.
2.Personalised Matching Process: Our au pair program is designed to create a harmonious match between au pairs and host families. We take into consideration your preferences, interests, and qualifications, ensuring a fulfilling experience for both parties.
3.Comprehensive Support: From the moment you submit your application to your departure for the USA, our dedicated team provides comprehensive support, guiding you through every step of the process.
4.Extensive Host Family Network: Alliance Visas maintains an extensive network of reputable host families across the United States, offering you a diverse range of locations to choose from.
How to Become an Au Pair in the USA with Alliance Visas:
Step 1: Get to Know the Program Requirements
Before applying, familiarise yourself with the basic requirements to become an au pair in the USA:
Be between the ages of 18 and 26 years old
Previous childcare experience
Be available for a 12 month position
Good English skills
High school Diploma or equivalent (GCSE level, junior certificate)
Own a valid driver's license
Be in good physical and mental health
Have no criminal record
Must meet U.S entry requirements
Step 2: Submit Your Application
Visit our website at www.alliancevisas.com and complete the online application form. Ensure you provide accurate and detailed information about your childcare experience, language skills, and preferences for your au pair destination.
Step 3: Interviews and Matching Process
Once we receive your application, we'll conduct interviews to better understand your interests and qualifications. Our expert team will then work diligently to match you with a compatible host family that aligns with your preferences.
Step 4: Visa Assistance and Travel Arrangements
Upon successful matching, we'll provide guidance and support for obtaining the necessary au pair visa. We'll also assist you with your travel arrangements to the USA.
Step 5: Pre-Departure Orientation
Prior to your departure, we'll provide a pre-departure orientation to equip you with essential information about the program, American culture, and childcare techniques.
Conclusion:
Embarking on an au pair journey in the USA with Alliance Visas is an opportunity of a lifetime. As an au pair, you'll create lasting memories, gain invaluable experiences, and form bonds that transcend borders. Take the first step towards your au pair adventure by contacting us at info@alliancevisas.com. Our dedicated team is eager to help you turn your dreams into reality. Embrace the excitement, embrace the USA, and embark on this transformative journey as an au pair with Alliance Visas!