Are you a UK passport holder dreaming of exploring the vast landscapes, vibrant cities, and unique culture of Australia? Well, we've got great news for you! Australia and the United Kingdom have entered into a groundbreaking agreement known as the Australia-UK Free Trade Agreement (Australia-UK FTA), resulting in significant changes to the Working Holiday Maker (WHM) program and Youth Mobility Scheme.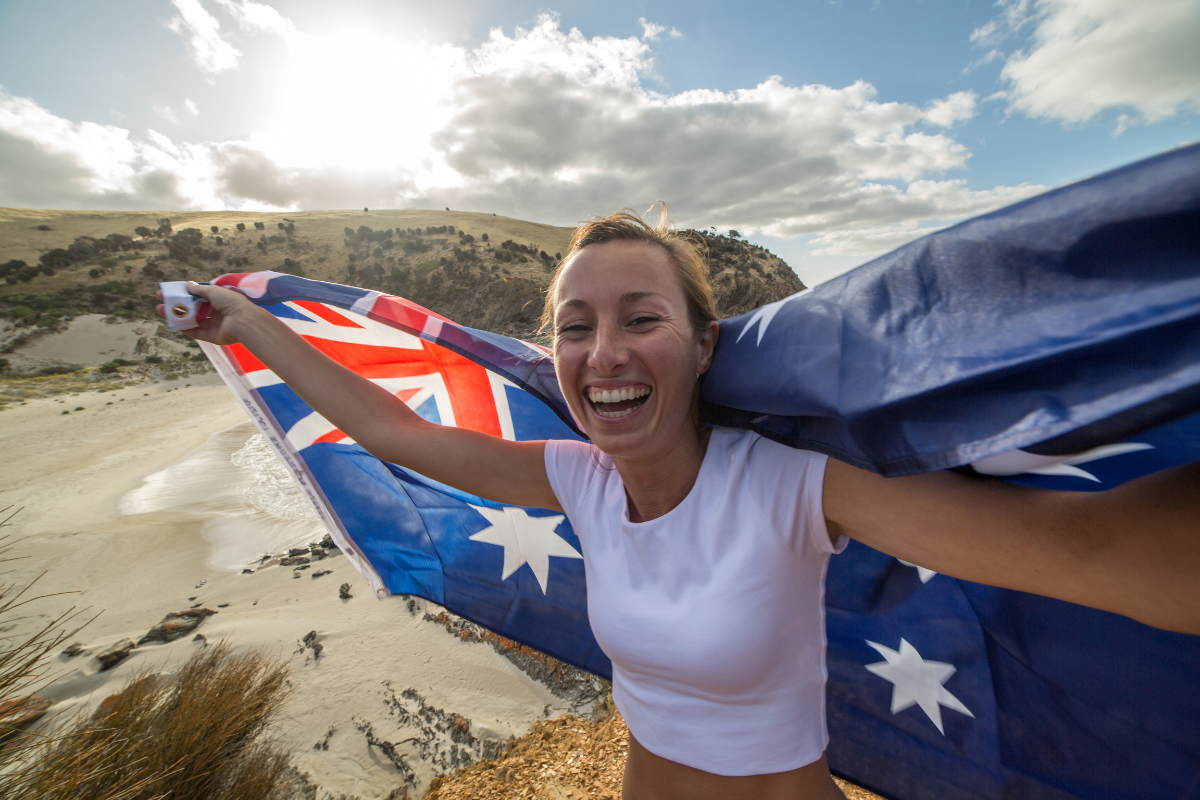 When Do the New Arrangements Begin?
Starting from July 1, 2023, UK passport holders aged between 18 and 35 can apply for a Working Holiday visa to Australia. This means you have an extended age range to make the most of this incredible opportunity.
The real game-changer comes into play from July 1, 2024. UK passport holders can be granted up to three separate Working Holiday visas without the need to meet any specified work requirements. Yes, you heard it right – you can keep coming back to experience more of Australia's beauty without the hassle of fulfilling work prerequisites.
Who Is Eligible?
These new arrangements exclusively apply to applicants using a passport issued by the United Kingdom of Great Britain and Northern Ireland. This includes British National (Overseas) passports, often referred to as BN(O) passports.
If you're a dual national, no worries! Regardless of which eligible passport you previously used, you can now apply for a second and/or third Working Holiday visa using your UK passport. So, if you've ever entered Australia on a Working Holiday visa using a different passport, you're still eligible for these fantastic benefits.
Age Is Just a Number
From July 1, 2023, the eligible age range for UK applicants for the Working Holiday (subclass 417) visa is from 18 to 35 years. You can apply for any Working Holiday visa until midnight (Australian Eastern Standard Time) on the day before your 36th birthday.
Say Goodbye to 'Specified Work' Requirements
To make things even better, from July 1, 2024, UK passport holders will no longer need to meet the 'specified work' requirement when applying for a second or third Working Holiday visa. This means more flexibility and freedom to explore the wonders of Australia without being tied down to specific jobs.
Maximum Stay of Three Years
The maximum stay for Working Holiday visa holders in Australia remains unchanged. You can still stay for up to three years, with each visa granted for 12 months. This doesn't include any 'COVID-19 affected visas,' which are a separate category.
Flexibility Is Key
You have the freedom to choose when and how to apply for your first, second, and third Working Holiday visas. You don't need to spend three consecutive years in Australia. You can lodge your applications for these visas either inside or outside Australia, depending on your preferences.
What If You've Already Been to Australia?
Suppose you've already spent one or two years in Australia on a Working Holiday visa before these new arrangements begin. In that case, you can still apply for the remaining visa(s) under the new rules from July 1, 2024, enabling you to experience the full three-year stay. This also applies if you previously entered Australia on a Working Holiday visa using a different eligible passport.
Other WHM Program Settings
While these new changes are exciting, it's important to note that other existing arrangements under the WHM program, such as the six-month work limitation per employer and the four-month study limitation, will continue to apply to UK passport holders.
Real-Life Scenarios
Here are some examples to illustrate how these new arrangements work:
Example 1: Ffion, a dual Republic of Ireland/UK national, enters Australia on her first Working Holiday visa. She plans to apply for her second Working Holiday visa under her UK passport on July 10, 2024, and won't need to undertake any specified work.
Example 2: Tim holds both a Hong Kong passport and a UK BNO passport. He can apply for a second Working Holiday visa using his BNO passport without needing specified work.
Example 3: Amanda, aged 31, holds a UK passport. She can apply for a second (and third) Working Holiday visa until the age of 35, without any specified work requirements.
Example 4: Bridget was in Australia during the COVID-19 pandemic, which affected her visa. She can now access a maximum of two more Working Holiday visas without specified work requirements from July 1, 2024.
Example 5: Colin, in Australia on his second Working Holiday visa, had his plans disrupted by the pandemic. He can apply for a third visa without specified work if he meets the criteria or waits until July 1, 2024.
Example 6: Doug, in Australia on his first Working Holiday visa, can apply for a second visa without specified work from July 1, 2024.
In conclusion, these new Working Holiday visa arrangements for UK passport holders are a fantastic opportunity to explore Australia more freely and conveniently. Whether you're planning your first visit or returning for another adventure, the possibilities are endless. So, get ready to embark on your Australian journey and make the most of these exciting changes!
Ready to Begin Your Australian Adventure? Contact Alliance Visas!
If you need assistance with your Working Holiday visa application, have questions, or need guidance, contact Alliance Visas at info@alliancevisas.com. Their expert team is here to help you make your dream of exploring Australia a reality. Don't miss out on this incredible opportunity – start planning your adventure today!