Australia, a land of stunning landscapes and diverse cultures, is a treasure trove of unique experiences for adventurous travelers. Beyond its natural beauty, the country hosts a myriad of cultural festivals and events that celebrate the rich tapestry of Australian traditions.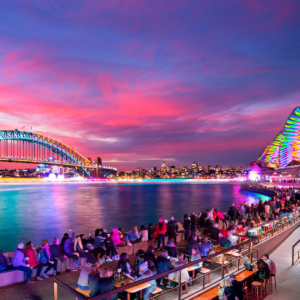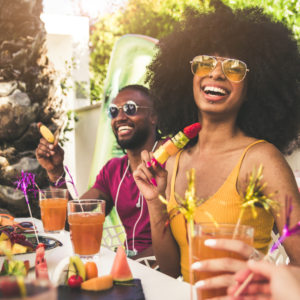 Vivid Sydney – A Celebration of Lights and Ideas

Dates: May-June
Location: Sydney, New South Wales
Description: Vivid Sydney transforms the city into a mesmerising canvas of light, music, and ideas. The festival features immersive light installations, inspiring talks, and live music performances that create a surreal and adventurous atmosphere.

Parrtjima – A Festival in Light – Indigenous Art and Culture

Dates: April
Location: Alice Springs, Northern Territory
Description: Dive deep into Australia's Indigenous culture at Parrtjima. This unique festival showcases stunning light installations and features stories, art, and traditions of the Arrernte people. It's a journey of cultural discovery under the starry outback sky.

Melbourne International Comedy Festival – Laughter Down Under

Dates: March-April
Location: Melbourne, Victoria
Description: For those who love the lighter side of life, the Melbourne International Comedy Festival is a must. From top comedians to emerging talent, this event is a chance to share hearty laughter with locals and fellow travelers.

Woodford Folk Festival – A Bohemian Extravaganza

Dates: December-January
Location: Woodford, Queensland
Description: This festival is an adventure for the soul. With a diverse mix of music, arts, and culture, it's a journey into creativity, sustainability, and community spirit. Camp under the stars and soak up the festival's bohemian atmosphere.

Taste of Tasmania – Culinary Adventures

Dates: December-January
Location: Hobart, Tasmania
Description: Taste of Tasmania is a gastronomic delight. Discover the vibrant food and beverage scene of Tasmania while enjoying live entertainment and a festive atmosphere.

Dark Mofo – Celebrating the Winter Solstice

Dates: June
Location: Hobart, Tasmania
Description: Dark Mofo is an immersive arts and music festival that takes placeduring the Southern Hemisphere's winter solstice. It's a mysterious and adventurous celebration of the darker side of art and culture.
Opportunities to Work and Live in Australia
Are you looking to combine the thrill of attending these cultural festivals with the opportunity to work and live in Australia?Work & live in Australia With the right Australian visas and expert guidance, you can turn your dreams into reality. Australia offers a range of visa options for those seeking to work abroad in Australia, making it easier than ever to immerse yourself in the local culture and make a life in this incredible country. Our team at Alliance Visas specialises in immigration Australia and can assist you in navigating the visa application process, ensuring you have the necessary permits to work, live, and fully embrace the adventures that Australia has to offer. Contact us at info@alliancevisas.com to kickstart your journey towards work and life Down Under!
Conclusion: Australia's cultural festivals and events are a testament to the vibrant diversity of the country. They offer travelers the chance to not only explore its rich heritage but also to connect with locals and fellow adventurers. Make the most of these opportunities to work and live in Australia, and let your adventure begin!