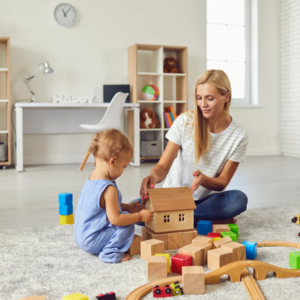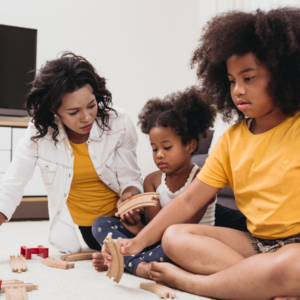 Are you dreaming of an adventure that combines travel, culture, and work? Look no further than becoming an au pair in Italy! This incredible opportunity allows you to explore the stunning country while living with a local family. Let's delve into what it's like to be an au pair in Italy and how you can make it happen with the assistance of Alliance Visas.
Embrace the Italian Lifestyle:
Imagine waking up to the aroma of freshly brewed espresso and the sound of lively Italian conversations. As an au pair, you'll become a part of a warm and welcoming Italian family, immersing yourself in their daily life. From sharing meals to joining in on family outings, you'll gain an insider's perspective of Italian culture that goes beyond tourist attractions.
Explore Italy's Beauty:
Italy is renowned for its picturesque landscapes, historic cities, and mouthwatering cuisine. As an au pair, you'll have the opportunity to explore these treasures on your days off. From strolling through ancient cobblestone streets to savouring authentic pasta dishes, you'll create memories that will last a lifetime.
What Alliance Visas  Helps You With Securing :
Wondering how we make your dream of being an au pair in Italy a reality? Here's a simple guide:
1.Visa Process: Apply for the appropriate visa to work as an au pair in Italy. Depending on your nationality and the duration of your stay, you'll need to meet specific requirements.
2.Job Placement: Connect you with the best host families.We make sure that you secure your dream job as an Au pair.
3.Accommodation: Host families typically provide accommodation for their au pairs. You'll have your own living space within their home, ensuring comfort and privacy.
Benefits of Being an Au Pair:
Being an au pair is more than just a job; it's a transformative experience. Here are a few benefits:
Language Learning: Living with a local family is an excellent way to improve your language skills. You'll have the chance to practice Italian every day.
Cultural Immersion: Instead of being a tourist, you'll live like a local. This deep cultural immersion will broaden your horizons and expand your understanding of the world.
Global Connections: You'll build strong bonds not only with your host family but also with other au pairs and locals you meet along the way.
In Conclusion:
Becoming an au pair in Italy offers a unique blend of adventure, cultural immersion, and personal growth. From sipping espresso in charming cafes to exploring historic landmarks, your journey as an au pair will be unforgettable. With the support of Alliance Visas, we make it easy for you in every way possible. Contact us at info@alliancevisas.com to start your journey toward an exciting Italian adventure!