Are you planning your next vacation or a study break in Germany? From vibrant cities to picturesque landscapes, Germany offers a plethora of attractions that cater to all kinds of travelers. In this blog post, we'll introduce you to seven captivating places to visit in Germany. Whether you're a history buff, nature lover, or foodie, Germany has something special for you. We'll also discuss why Germany is a fantastic destination in its own right.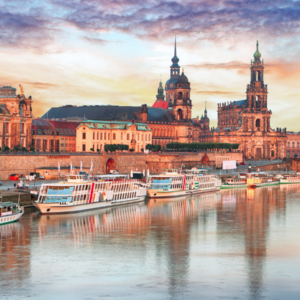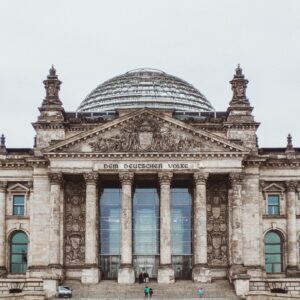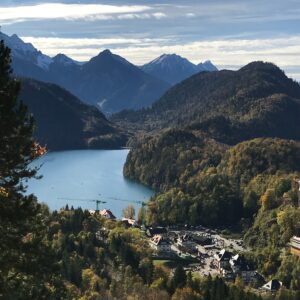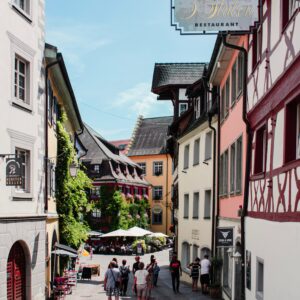 Why Visit Germany?
Germany, with its rich history, stunning landscapes, and vibrant culture, is a must-visit destination for travelers of all kinds. Here are a few compelling reasons why you should consider Germany for your next adventure:
1.Historical Heritage: Germany is home to a plethora of historical sites and landmarks, including the Berlin Wall, Nuremberg's medieval Old Town, and countless museums that recount the stories of World War II and the Cold War. Explore these places to gain a deeper understanding of the country's complex history.
2.Scenic Landscapes: If you're a nature lover, Germany offers an array of breathtaking landscapes. From the dramatic Bavarian Alps to the rolling hills of the Black Forest, the countryside is a paradise for hikers, bikers, and outdoor enthusiasts.
3.Cultural Diversity: Germany is a country of diverse traditions and cultures. Experience the lively Oktoberfest celebrations in Munich, the world-class opera in Dresden, or the unique traditions of the Bavarian beer gardens. Each region has its own charm and distinct cultural offerings.
4.Culinary Delights: German cuisine is hearty and flavourful. Savor iconic dishes such as bratwurst, sauerkraut, and schnitzel, and don't forget to pair them with a refreshing glass of German beer. If you have a sweet tooth, indulge in delicious pastries and cakes, like the famous Black Forest cake.
5.Efficiency and Safety: Germany is known for its well-organised public transportation system, making it easy to explore the country. It's also one of the safest travel destinations in Europe, making it an ideal place for solo travelers and families alike.
6.Innovation and Technology: Germany is a hub for technological innovation, and you can explore cutting-edge engineering at places like the Autostadt in Wolfsburg or the BMW Welt in Munich. For history buffs, visit the Deutsches Museum in Munich to trace the country's contributions to science and technology.
7.Warm and Welcoming Locals: Germans are known for their warm hospitality and willingness to help tourists. Engaging with locals can lead to memorable experiences and a deeper connection to the country's culture.
Now, let's dive into the seven must-visit places in Germany:
1.Berlin: Germany's capital city is a bustling metropolis with a rich history. Explore iconic landmarks like the Brandenburg Gate, the Berlin Wall, and the Reichstag. Don't forget to visit the Berlin Wall Memorial to understand the city's divided past.
2.Munich: Known for its famous Oktoberfest celebration, Munich is a city that perfectly balances tradition and modernity. Stroll through the beautiful Nymphenburg Palace gardens, and taste authentic Bavarian cuisine at the Viktualienmarkt.
3.Cologne: Cologne boasts the stunning Cologne Cathedral, a masterpiece of Gothic architecture. Climb to the top for breathtaking city views. You can also take a leisurely walk along the Rhine River and enjoy the city's vibrant arts scene.
4.Heidelberg: This charming university town is known for its romantic atmosphere and the historic Heidelberg Castle. Explore the cobblestone streets of the Old Town and take a serene boat ride along the Neckar River.
5. Neuschwanstein Castle: Walt Disney himself was inspired by this fairytale castle. Nestled in the Bavarian Alps, it's a true architectural gem. Hike in the surrounding area to enjoy stunning views of the castle.
6.The Black Forest: Nature enthusiasts, this one's for you. The Black Forest is a lush and magical forest region with charming villages. Go hiking or enjoy a slice of the famous Black Forest cake.
7.The Romantic Road: For a quintessential German road trip experience, follow the Romantic Road. This scenic route takes you through picturesque villages, medieval towns, and historic castles.
In a nutshell, Germany has so much to offer, whether you're a history enthusiast, a nature lover, a foodie, or simply seeking a diverse and enriching travel experience. With its unique blend of old-world charm and modern innovation, Germany should be at the top of your travel bucket list. Plan your trip, pack your bags, and get ready to explore the wonders of this remarkable country.
Contact Alliance Visas
For expert guidance on your travel and visa needs, or if you have any questions, don't hesitate to reach out to Alliance Visas. Contact them at info@alliancevisas.com to get the support you need for your adventure in Germany. Click here to get started!