If you're planning a trip to Belgium on a Belgium Working Holiday Visa, you're in for a treat! There are countless activities to do and sights to see in this beautiful European country. From exploring the Grand Place in Brussels to indulging in delectable Belgian beer and waffles, there's something for everyone. Here are 5 fun things you can do in Belgium on a Working Holiday Visa.
Eat Waffles
Belgium is famous for its delicious waffles! Enjoy the original Brussels waffle or try some of the other varieties like the Liège or the Brussels-style galette. The best part is that you can get them fresh, hot, and made to order at most street vendors, so you don't have to wait for dessert. Get your sweet fix and savor every bite!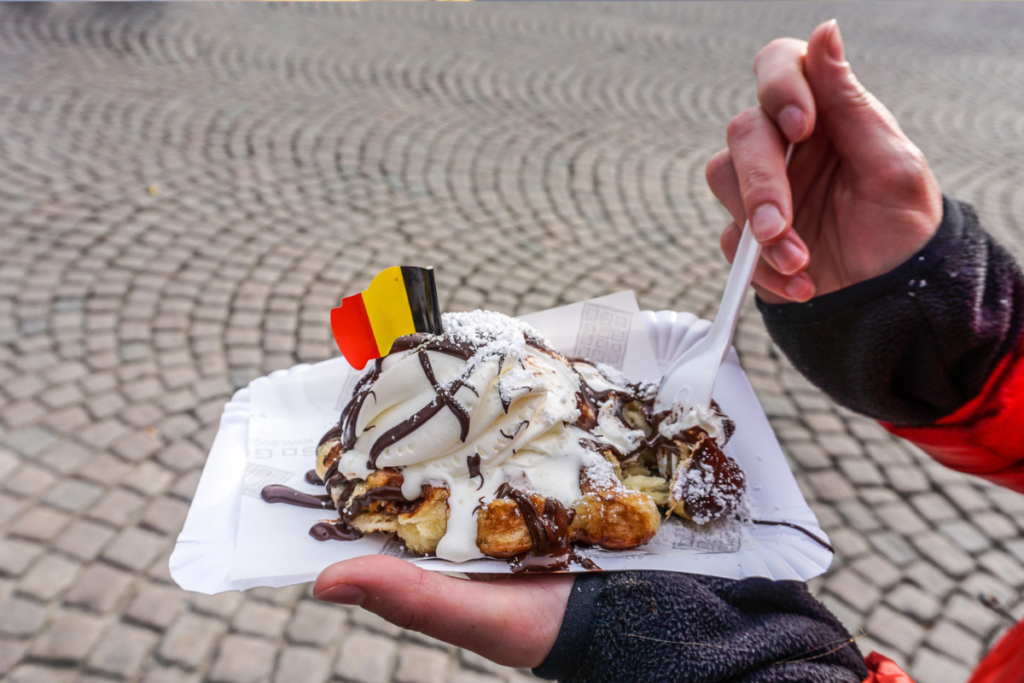 Drink Beer
Beer Lovers rejoice! Belgium is home to hundreds of unique beer varieties, so why not take advantage of your Working Holiday Visa and explore the country's many beer options? Head to a local brewery for a taste of the freshest Belgian brews or visit a bar or café for an unforgettable evening of beer tasting. Don't forget to pair your drinks with some of Belgium's world-famous cheeses and chocolates!
Visit A Chocolate Factory
Experience one of Belgium's most famous treats – delicious chocolate! Visit a chocolate factory to learn about how it is made and sample some of the tasty treats! Touring a chocolate factory is an amazing experience, especially if you are a fan of sweet treats. Many factories offer both guided tours and self-guided tours, depending on your preference. After touring the factories, be sure to take advantage of their selection of chocolates available for purchase. From Belgian pralines to flavored truffles, there is something for everyone.
Take A Day Trip To Bruges
When visiting Belgium, no trip is complete without taking a day trip to the beautiful city of Bruges. Located in the north-west of the country, Bruges is the capital of West Flanders province and is one of the most popular tourist destinations in the country. With its cobbled streets, charming canals, and numerous historical sites, it is easy to see why.
Bruges is known for its many museums, galleries, and churches. Visit Groeningemuseum, which houses an impressive collection of works from the 15th to 20th centuries. The Groeninge Museum also has sculptures, textiles, photographs, and prints on display. Stroll along the canals and admire the beautiful architecture throughout the city. Be sure to stop at the picturesque Minnewater Lake for stunning views.
No trip to Bruges would be complete without indulging in some of the delicious Belgian cuisine. Sample some of the famous mussels from restaurants located along the canals, or visit one of the many chocolate shops. With its abundant offerings, Bruges is sure to have something to satisfy every traveler's taste buds.
Whether you are looking for a peaceful day trip away from the hustle and bustle of city life or just want to explore an ancient city with a unique character, Bruges is worth a visit. A day trip to this magical city is sure to leave a lasting impression on any traveler.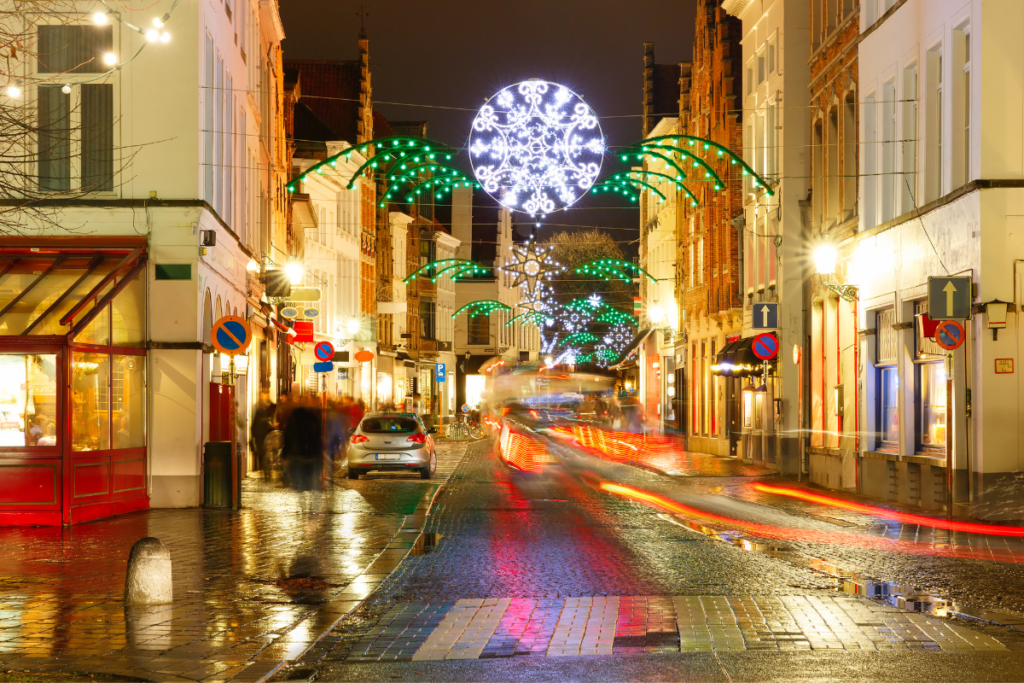 Visit An Art Gallery
Experience the culture of Belgium by visiting one of its many art galleries! View works from local, national and international artists while soaking in the beauty of Belgian art. Explore the beauty of paintings, sculptures, photographs and other visual arts in some of the country's premier art galleries. The Royal Museum of Fine Arts Antwerp is one of the oldest museums in Europe that boasts more than 6,000 works from a range of famous artists like Rubens, Van Dyck and Jordaens. Another renowned museum is SMAK (Stedelijk Museum voor Actuele Kunst) which is dedicated to contemporary art and hosts a range of exhibitions that showcase local talent.
Read more about Belgium Working Holiday Visas here. Contact us if you are interesting in finding out how we can help get you there.