Are you ready to embark on a thrilling journey as an au pair, exploring new cultures and making lifelong memories? Working abroad as an au pair can be an enriching and rewarding experience, and with Alliance Visas, your dream of working and traveling in a foreign land can become a reality. Our team at Alliance Visas is dedicated to helping you find the best opportunities to work and live abroad, making your adventure unforgettable. Whether you're planning a gap year, seeking career growth, or simply want to try something new, we've got you covered.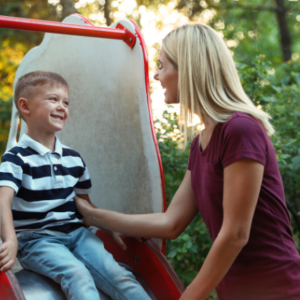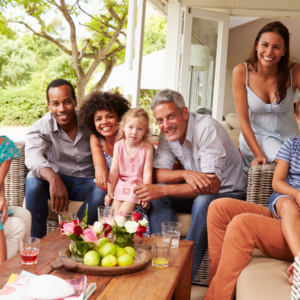 In this blog post, we'll introduce you to five incredible destinations where you can work as an au pair. These locations not only offer exciting cultural experiences but also provide ample opportunities to develop your skills and create cherished memories. So, let's dive into the top five places to work abroad as an au pair, and discover why Alliance Visas is your trusted partner for this life-changing journey.
1. United States
The United States is a dream destination for many, and working as an au pair here can be an eye-opening experience. You'll have the chance to explore iconic cities like New York, Los Angeles, and Chicago while immersing yourself in the American way of life. Alliance Visas can help you secure a placement with a welcoming host family, ensuring a safe and enriching environment for your adventure.
2. France
Bonjour! France, with its rich history and exquisite cuisine, is an ideal place to work as an au pair. Imagine strolling through the charming streets of Paris or enjoying a croissant in a quaint café. Alliance Visas can connect you with French families looking for au pairs, giving you the opportunity to learn the language and culture firsthand.
3. Australia
Australia's stunning landscapes, vibrant cities, and friendly locals make it a fantastic destination for au pairs. You can explore the Great Barrier Reef, hike in the Outback, or enjoy the bustling lifestyle in Sydney. Alliance Visas can assist you in finding the perfect host family down under, ensuring your au pair experience is unforgettable.
4. Spain
Experience the lively culture and sunny beaches of Spain while working as an au pair. Spanish families are known for their warmth and hospitality, making your stay both enjoyable and educational. Alliance Visas will guide you through the process of securing a position with a Spanish family, allowing you to embrace the Spanish way of life.
5. Canada
Canada's natural beauty and multicultural cities offer a unique au pair experience. From the Rocky Mountains to the diverse neighborhoods of Toronto, Canada has something for everyone. Alliance Visas can help you connect with Canadian families seeking au pairs, making it easier for you to explore this breathtaking country.
Working as an au pair abroad is not just a job; it's an adventure of a lifetime. Alliance Visas is committed to making your dream a reality by providing you with the support and guidance you need to embark on this incredible journey.
Ready to take the first step? Contact us at info@alliancevisas.com to start your au pair adventure. Our team of experts is here to answer your questions and assist you in finding the perfect au pair placement. Don't miss out on this opportunity to explore the world, learn new languages, and create lasting memories with Alliance Visas by your side. Your au pair adventure awaits!