Taking a working holiday in Canada is one of the most exciting adventures you can embark on! Canada is home to beautiful seasons, friendly people, and a unique history that you don't want to miss out on. Seeing as this is a working holiday, you'll of course want to make time for both work and play! To make your year long stay during your Canada working holiday a bit easier, we've put together a brief itinerary that you can customize, but we don't think you'll want to!
Months 1-3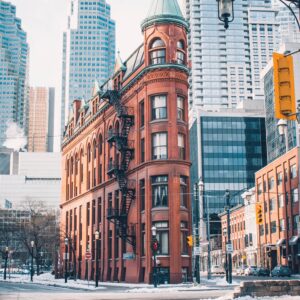 Your first 3 months in Canada are best spent getting acclimated with your nearby surrounding area. The reason being is you want to feel safe in your new home and the best way to do so is to get your bearings! Start by memorizing the essentials such as your address, zip code, phone number if that changed, where your local bank is, where your local police station is, etc.
From there, start exploring the general area! Find your favorite local restaurants, coffee shops, parks, etc. Determine the best modes of transportation, maybe even learn the public transit system just in case! Figure out where the local police station is. Take the time to really get acclimated with your neighborhood as this is where you'll primarily be for your year-long Canada working holiday trip!
Months 4-12
What you do during the remaining 9 months of your trip are really up to your discretion! There is so much to do in Canada, so much to see and experience, you can't go wrong with any activity that you choose. However, we have a short list of some of the must-see places and must-do activities for your working holiday in Canada!
Tour and Sightseeing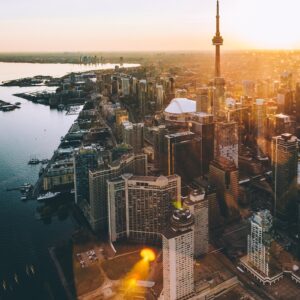 Keep in mind that this is still sort of a vacation for you so don't be afraid to be a tourist! Go on some sightseeing tours like the ones mentioned below:
Niagara Falls tour
Gondola tours
History walking tour of Old Montreal
Ottawa City tour by land and sea
Helicopter tours of major cities (or even hot air balloon tours!)
There are dozens of tours, find the ones that are right for you!
Get Into Nature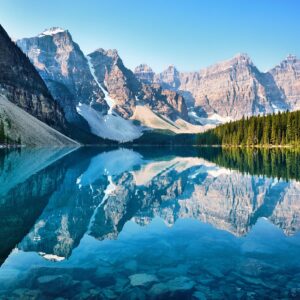 Canada has some of the most beautiful scenery on the planet. Even if you aren't the biggest nature-buff, make sure you take the time to get out into nature or at least visit some of the local zoos/aquariums! We recommend the following:
The Calgary Zoo
Nature Centre
Bruce Peninsula National Park
Redwood Park
Any of the local aquariums!
Eat Your Way Through the Country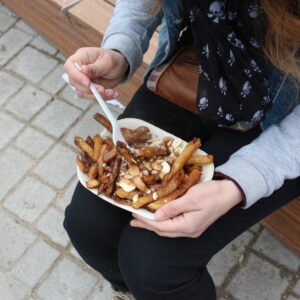 Canada has some unique eats that are local to the country. Check out these food tours for some one-of-a-kind treats!
Gastown Historic Walking Food Tour
Gourmet Eating Tour in Old Quebec
Niagara Wine Tour
Victoria Guided Food Tour
No matter what you do on your working holiday in Canada, you're sure to be pleased! You have a whole year to learn all about Canada's history, enjoy some unique-eats, and get reacclimated with nature! Be sure to find time to do things you want to do and check daily activities listed for your area while there. If you are still applying for your Canada working holiday, be sure to check out our Canada working holiday info page to insure eligibility!