We kick-start our #ExploreCanada adventure in Toronto!
If you're planning a visit to Toronto and want to enjoy some of the city's best attractions without breaking the bank, you're in luck! This city is full of fun activities and attractions that won't cost you a fortune. From amazing food to incredible entertainment, there's something for everyone in Toronto. In this blog post, we'll share 10 of our favorite budget-friendly activities that you can enjoy during your time in Toronto.
Read on to find out more!
CN Tower
Standing at a height of 553 metres, the CN Tower is an iconic landmark of Toronto and a must-see attraction. Take in the stunning 360-degree views of the city from the LookOut level and experience the thrilling Glass Floor and SkyPod levels. Admission to the LookOut level is $36 per adult. Visit the iconic CN Tower for an unforgettable experience!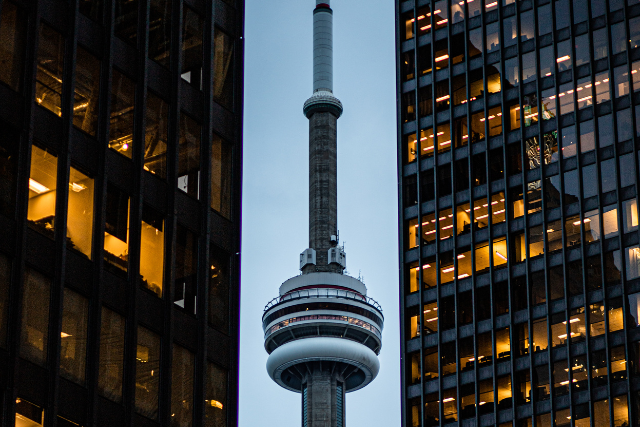 Toronto Island Park
Located in Toronto's Inner Harbour, the Toronto Islands are a great place for a fun, inexpensive day out. Enjoy the natural beauty of the area and explore the many trails and boardwalks. Take a leisurely walk or bike ride around the islands, go bird watching, and soak up the stunning views of the city skyline from Centre Island. Admission is free to visit the islands, making it a perfect destination for those on a budget. You need to take a ferry there which will cost you around $9 each
Toronto Zoo
For a fun and affordable day out with the family, head to the Toronto Zoo. With over 5,000 animals from around the world, this zoo is sure to excite even the pickiest of little ones. Admission for adults (ages 13-64) is $29.50 and for children (ages 3-12) is $19.50. As you wander through the diverse ecosystems, you can get up close to giraffes, tigers, polar bears, and more. Don't forget to take a look at the Canadian Wildlife exhibit to explore the amazing animals in our own backyard.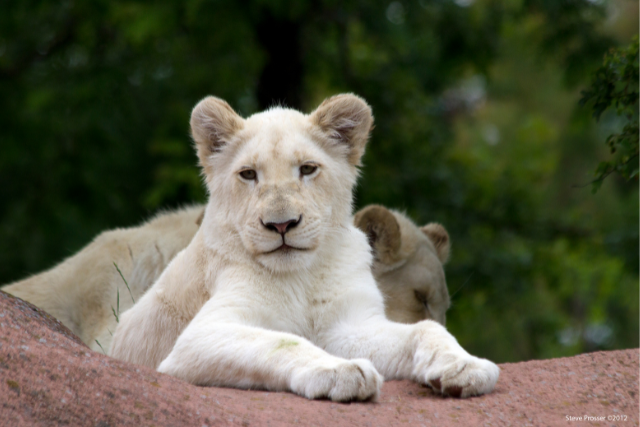 Royal Ontario Museum
Located in the heart of downtown Toronto, the Royal Ontario Museum (ROM) is one of Canada's largest museums and a must-see for anyone visiting the city. With over 6 million objects in its collection, the ROM offers something for everyone. From Ancient Egyptian artifacts to natural history displays, there's something for everyone here. Admission prices start at $23 for adults, making it an affordable and fun activity for all ages.
St. Lawrence Market
Located in the heart of Downtown Toronto, St. Lawrence Market is a must-visit for locals and tourists alike. This bustling market offers an impressive selection of produce, baked goods, meats, seafood, and other specialty items. You can also find unique food vendors and restaurants, plus craft stalls and special events. Admission to the market is free, making it an affordable activity for any budget. Whether you're stocking up on groceries or just browsing the stalls, St. Lawrence Market is sure to have something for everyone.
Toronto Harbour
Situated in the heart of downtown Toronto, the Harbour offers stunning views of Lake Ontario and the city skyline. The area is home to many popular attractions, such as HTO Park, Sugar Beach, and The Music Garden. Admission to the Harbour is free, making it a great destination for budget-conscious travellers. Take a stroll through the beautiful parks, explore the outdoor art installations, and enjoy the breathtaking views.
Distillery Historic District
A must-see when visiting Toronto, the Distillery Historic District is a lively area filled with one-of-a-kind boutiques, galleries, cafe´s and restaurants. Located at 55 Mill Street, the district is home to a variety of unique attractions such as the Young Centre for the Performing Arts and the Mill Street Brew Pub. Admission to this vibrant area is free, so visitors can stroll around and explore all that it has to offer without breaking the bank.
High Park
High Park is the largest park in Toronto and a great place to enjoy nature without spending a fortune. Enjoy lush greenery and picturesque views throughout the year and take advantage of numerous recreational activities like sports, fishing, and walking trails. Admission is free and the park is open from 6am to 11pm. There are several attractions within the park, including a dog park, wading pool, zoo, greenhouse, and gardens. For those looking for an activity, High Park offers many options, such as outdoor theatre performances, picnic areas, and a playground. Whether you're looking for a day of relaxation or some exciting outdoor adventures, High Park is the perfect spot.
CF Toronto Eaton Centre
The CF Toronto Eaton Centre is a must-visit for anyone who wants to experience the best of downtown Toronto. Located near the heart of the city, the shopping mall offers an impressive selection of designer brands and local stores, as well as eateries, entertainment and more. Best of all, admission is free! So you can shop till you drop without spending a dime. Whether you're looking for a new outfit, a souvenir or just a day out, the CF Toronto Eaton Centre has something for everyone.
Scarborough Bluffs
Experience the stunning beauty of Scarborough Bluffs! Located east of Toronto, the park provides an amazing view of the bluffs, made up of clay and silt cliffs, rising up to 65 meters high above the lake. Admission is free, so make sure you don't miss out on this opportunity to take in the incredible views. There are plenty of trails to explore and plenty of areas to picnic, swim and enjoy the fresh air.