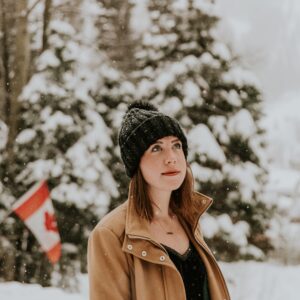 You've probably heard the horror stories about a Canadian winter. "It last 6 months, the temperature falls below freezing, and it snows basically all day-every day". Well…that's true, to an extent. Winter in Canada can be rough, but the fashion…the fashion definitely makes up for the bitterness of the wind chill outside. 2021 in particular has been a unique year for winter fashion in Canada and the 2022 predictions are set to impress!
Let's discuss what to expect this winter in Canada and what should be included in your suitcase for your Canadian working holiday visa this winter!
How do people dress in Winter in Canada?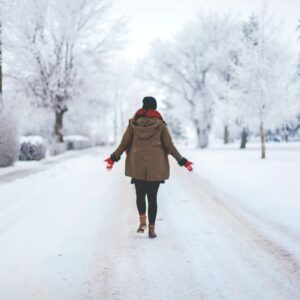 There seems to be an overall consensus with Canadian locals that during the winter months, you stay inside as much as possible. However, that's not feasible 24 hours, 7 days per week. Sometimes, you're going to have to brave the cold! So, what do you wear? How do people dress in winter in Canada?
You'll notice a few common clothing items that people wear during a Canadian winter. Some popular examples include warm hats, long scarves, colorful gloves/mittens, thick pants, and large winter coats. These are popular items during winter in really any country, but in Canada, they are vital!
How can I look stylish in Winter in Canada?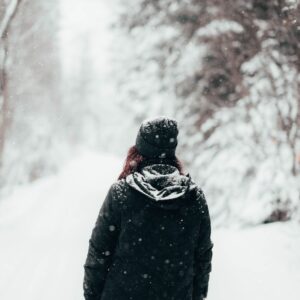 The majority of people in Canada actually choose comfort over style, but that doesn't mean you can't be comfortable in style (see what we did there?). Style comes down the individual. Some people like to be simple. Some like to dress a bit more extravagant, but everyone wants to dress warm!
In Canada, you want to prioritize protecting your skin and your hair from the winter chill (or rather…winter freeze). There are a several ways you can go about protecting yourself, but still maintaining that fashion-forward look during your working holiday visa in Canada.
Wear fleece coated leggings. These are stockings or leggings that have a fleece lined interior to add a layer of protection between your skin and the frigid air.
Take advantage of accessories. Wearing scarves and hats in the winter is not just for practical purposes. These accessories can also dress up a classic jeans and sweater look!
Choose knee high boots. Knee high boots are tall, so they add an extra barrier between your legs and the winter weather elements. They protect your skin while also adding a classy touch to your look.
2022 Winter fashion trends in Canada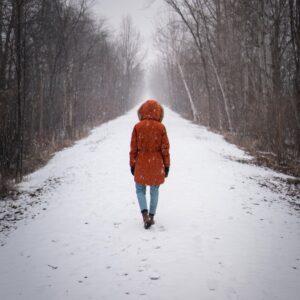 It's looking like 2022 is taking a slightly more…bold approach to fashion this coming winter in Canada. You'll want to look into the following trends this winter season and be sure to pack these items in your suitcase or add them to your closet!
Quilted clothing. You know those quilts we all love to wrap ourselves in during the winter? Well, now they're using that kind of a pattern in winter jackets and pants! They'll keep you warm and toasty while you're out and about exploring the city on your working holiday visa in Canada.
Fringe wear. Canada is loaded with tons of winter clothing that features fringe along the edges and even as full-length tops! The fringe adds a bold flare to any winter outfit without compromising the warmth!
Oversized everything. It's looking like the top trend occurring this winter in Canada is oversized clothing. Oversized clothes add extra layers of warmth and are especially fun to customize with belts, sinches, and cropped jackets!
Bold colors and shiny materials. Don't worry, warmth is not compromised with these shiny, metallic materials designed to make anyone stand out in a crowd! Pair them with some bold colored pants or a skirt and fleece-lined tights and you'll be taking on a Canadian winter in style!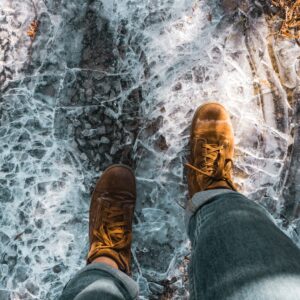 Whether you are working abroad, on a working holiday visa for Canada, or you simply live there are curious, the winter fashion trends are sure to please! Experiencing the brutal winters doesn't mean you have to walk around looking like a fluff ball all bundled up in layer upon layers of jackets. It just means you have to add some bold accessories, put on that quilted puffer jacket, and rock those oversized sweaters that will keep you warm and cute!