Deciding where to take a working holiday can be a daunting choice, but Australia is one of the most sight after countries on the list of over 30 options! Many people are wondering, why? What makes Australia the ideal choice?
There are numerous reasons to consider a working holiday in Australia over another option like a working holiday visa in Canada. Other than the possibility of getting to see, and maybe even pet, a Koala…Australia is filled with unique adventures and once in a lifetime experience that you'll love!
The outdoor sports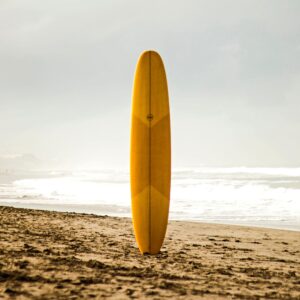 Australia is home to dozens of outdoor sports ranging from surfing to dirty biking. No matter what part of Australia you find yourself in, you are guaranteed to be surrounded by active people on bikes, skateboards, roller blades, surfboards, quads, and more. Ideal for outdoor sporting enthusiasts, Australia is an excellent choice for a working holiday visa if you want to be active during the "holiday" part of your working holiday visa.
Keep in mind though, unlike a Canada working holiday, Australia is not home to winter-style sports such as snowboarding and skiing!
The food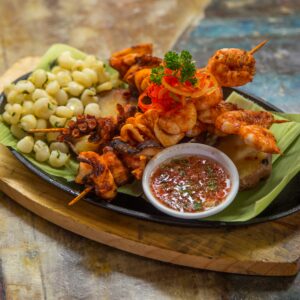 The food in Australia is among the freshest in the world. With the ocean never far, the seafood is phenomenal and you're never far from a beach-side restaurant. Imagine going for a surf in the water and then coming up after for some fresh crab legs or shrimp skewers, sounds heavenly right?
Australia has many foods unique to the area and culture such as barbecued snags (sausages) for a savory dish and pavlova for a simple and sweet dessert. You'll find both of these dishes on most menus at popular restaurants.
The people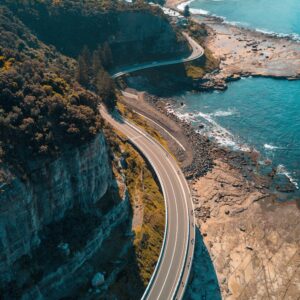 Australia is knowing for its friendly, welcoming people that are eager to show you around and introduce you to their customs and traditions. Just like a working holiday visa in Canada, you'll be shown the tourist spots, but even better, you'll be shown the local spots when you make friends with Australian natives.
What better way to make friends than by spending an entire year in the gorgeous country? Check out local sporting groups or even working holiday visa groups in the area! Make friends with people in the same shoes as you.
A unique experience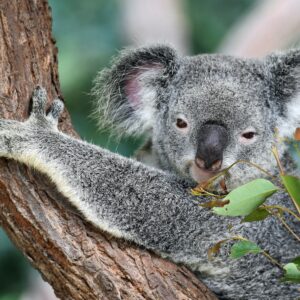 Australia is one of the most unique and exciting countries you could choose for your working holiday visa. The architecture throughout the country is spectacular and the forests are stunning. Whether you want to take a tour of the rainforest or go scuba diving along the coral reefs, Australia has something for everyone. How many other people can say they've gone swimming with sharks and met a kangaroo in the same trip?
Australia is a unique country filled with one-of-a-kind adventures ranging from sky diving to hiking to scuba diving to dirt biking. There is so much to do, see, and experience on a working holiday visa in Australia. By the end of it, you're sure to be more of a local than a tourist!