British Columbia (BC) is filled with stunning lakes, beautiful tall trees, and dozens of trails for hiking and exploring, especially this time of year. There's no better feeling than getting out into town on a crisp fall morning. Well…actually there is one thing better. Going on that morning stroll with your pup! These are the top things to do with your dog in British Columbia!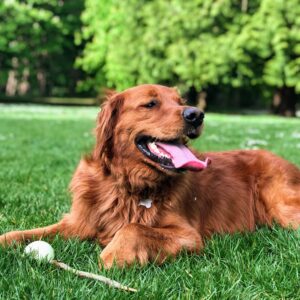 MaCaulay Point Park
Located in Victoria, BC, MaCaulay Point Park is an off-leash paradise for pups and their owners! There's a section of the park dedicated to your canine companions where they can run free by themselves or with other dogs. If you go around 5:30pm on a weekday, all the locals will be out there as well, making this a great place to make new friends on a working holiday visa in Canada! There are two looping trails with excellent views, but no clean water so bring a bottle for you and your pooch!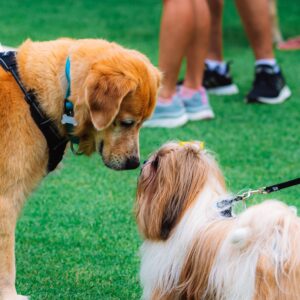 Jeep Tour to Harrison Hot Springs
The perfect way to spend a fall day! Take the Jeep Tour to Harrison Hot Springs and bring your pup along! It is an 8-hour adventure featuring a jeep ride to Harrison Hot Spring with stunning view of (and maybe through) lakes, rivers, and waterfalls! Your pup is sure to love the splashing moments. Lunch is included, but not for Fido! Bring some snacks and water for your pup pal!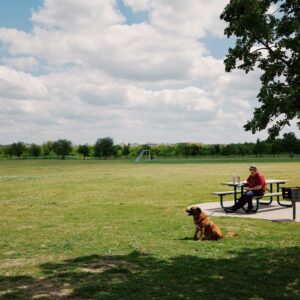 Explore Victoria, BC
Victoria, BC is a smaller city that has numerous small shops run by the locals. Most shops in Victoria are actually pet friendly so you can spend the day strolling the city with your pooch! The cobblestone streets stay cool in the fall so your dog can walk around with ease along side you. It's recommended to keep your dog leashed even if they are well trained since it does get fairly crowded.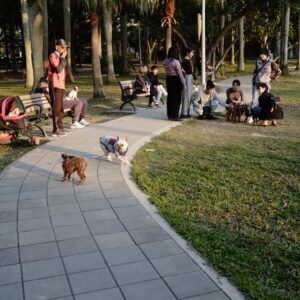 Drive-In Theatre
British Columbia is home to dozens of old-school, drive-in movie theatres that are great for spending a quiet evening with your doggo! Most dogs love car rides, so what could be better than a drive in? You can sit in the driver's seat, your pooch in the front passenger seat, and watch a movie! Bring snacks for you and for them, it'll be a lovely evening of bonding for you and your pet!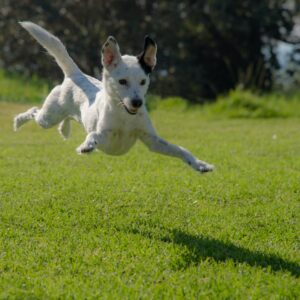 Visit the British Columbia Aviation Museum
While in Canada on your working holiday visa for Canada, be sure to visit the British Columbia Aviation Museum! This museum features dozens of models of flying aircrafts from decades ago! The museum goes over the history of each aircraft, what it's turned into in today's society, as well as who invented it. The museum is dog friendly if your dog is leashed and well trained (including potty trained). Puppies are not recommended as they can get over excited by all of the people! It's a great adventure for you and your pups on a colder day in BC!
There are so many things you can do with your pet in BC. We also wanted to mention a few extra spots for outdoor activities such as Salt Spring Island Beaches, Thetis Lake Regional Park, and Meadow Park. Dogs love being outdoors, let your roam around at any of the locations on our list of things to do with your dog in British Columbia!