Canada is filled with an abundance of indoor and outdoor activities that are designed to keep kids and adults entertained for hours at a time! With dozens of museums, local parks, zoos, and unique play centers, there's no shortage of activities for entertaining your kids during a trip to Canada. Let's discuss some of the best things to do in Canada with kids that will keep them entertained and excited for hours!
Check out some local museums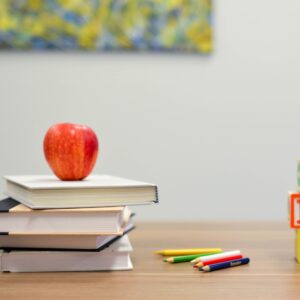 Canada is home to dozens of museums, many of which are designed specifically for the interaction of children. By interaction, we mean that the exhibits within the museum are designed to be touched, listened to, played on, or used in some other format. The purpose is to encourage fine motor and gross motor development in a fun way all while encouraging a child's creative and critical thinking! Some popular museums in Canada for such an experience include:
Science World – Vancouver
Manitoba's Children's Museum – Winnipeg
Discovery Centre – Halifax
Chocolate Museum – New Brunswick
Museums are a great way to entertain any kids visiting you during your working holiday visa in Canada.
Get outdoors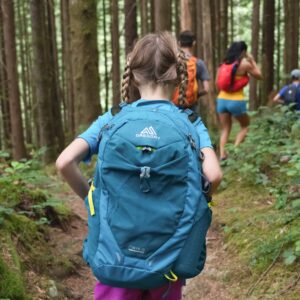 Canada is known for being a country filled with outdoor enthusiasts and outdoor activities alike. Since children are known for having an unlimited supply of energy, getting them outdoors during your trip to Canada is essential! There are dozens of hiking trails perfect for those little feet to go running down. They'll love seeing the great outdoors, the animals roaming the trees, and being able to play in large open fields. Consider also taking them to local parks that have unique playground equipment!
Introduce them to some animals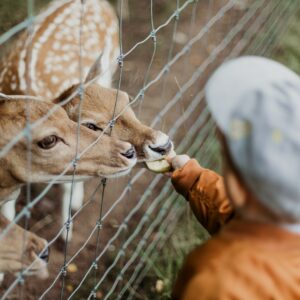 Check out any of the zoos located throughout the country! Canada is home to several zoos of varying sizes. Some you can walk through in a couple hours, others you could spend all day in! Zoos are a fantastic learning opportunity for children and since they involve quite a heavy amount of walking, it's sure to tire your kids out! Your kids will love being able to see the lions, polar bears, and even rare birds at each exhibit!
Check out the CN Tower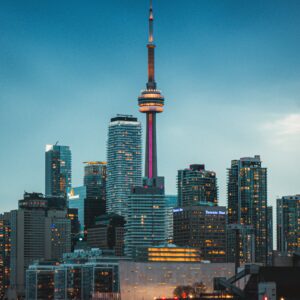 The CN Tower is the tallest towers in the country. This tower offers a one of a kind experience to its guests that they'll never get anywhere else in the world. Kids will love taking the giant elevator to the top of the tower where they can walk around and see the city in a whole new way! They'll get a kick out of the all-glass windows that make them feel like they're floating in the sky!
Conclusion
Kids are giant balls of energy that need a constant supply of things to do. You'll have to be creative but checking out some local museums and zoos is a great way to keep kids busy! Also consider checking out some family friendly hiking trails and taking our kids up the CN Tower for a unique experience!