Are you seeking an extraordinary way to explore the world, immerse yourself in diverse cultures, and create lasting memories? Teaching English abroad might just be the life-changing adventure you've been looking for. In this blog post, we'll dive into the incredible rewards of teaching English abroad and how Alliance Visas can help make your dream a reality.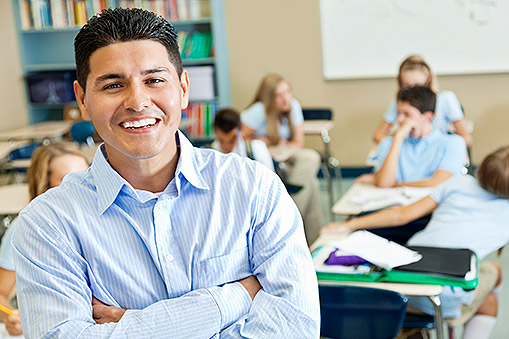 Unlocking the World of Teaching English Abroad
Teaching English as a foreign language is not just a job; it's a passport to a world of possibilities. With Alliance Visas, you can embark on a journey that goes beyond traditional travel. Here's why teaching English abroad is an experience like no other:
1. Cultural Immersion: Teaching English abroad allows you to fully immerse yourself in a new culture. You'll have the opportunity to learn a new language, taste local cuisine, and engage with people from different walks of life.
2. Making a Difference: As an English teacher, you'll play a vital role in helping students achieve their language goals. Your impact extends beyond the classroom, as you empower individuals to access better opportunities and connect with the global community.
3. Adventure Awaits: Your teaching adventure can take you to stunning destinations around the world. From bustling cities to serene countryside, there's a teaching opportunity to suit every preference.
4. Personal Growth: Teaching abroad challenges you to step out of your comfort zone, fostering personal growth and resilience. It's a journey of self-discovery that will shape you in remarkable ways.
5. Building Lifelong Memories: The experiences you gain while teaching abroad will become cherished memories that last a lifetime. Whether it's celebrating local festivals, exploring natural wonders, or forging friendships with fellow travelers, every moment is a treasure.
How Alliance Visas Can Help
Alliance Visas is your trusted partner on this exciting journey. Founded with a passion for travel and a commitment to helping individuals like you explore the world, we offer:
Expert guidance on visa and immigration processes.
Access to a wide range of teaching opportunities in countries across the globe.
Assistance with securing housing and adjusting to your new surroundings.
Ongoing support to ensure a reliable and enjoyable experience.
Ready to Begin Your Adventure?
Contact us today at info@alliancevisas.com to take the first step toward teaching English abroad with Alliance Visas. Join us in creating meaningful connections, fostering personal growth, and making a positive impact on the world—one classroom at a time. Your journey of a lifetime awaits!