New Zealand, with its breathtaking landscapes and vibrant culture, offers a treasure trove of must-visit places for every traveler. From stunning fjords to majestic mountains and pristine beaches, this enchanting country has it all. In this blog post, we will delve into the top must-visit places in New Zealand, ensuring you don't miss out on these extraordinary experiences. So pack your bags and get ready for an unforgettable journey through the Land of the Long White Cloud!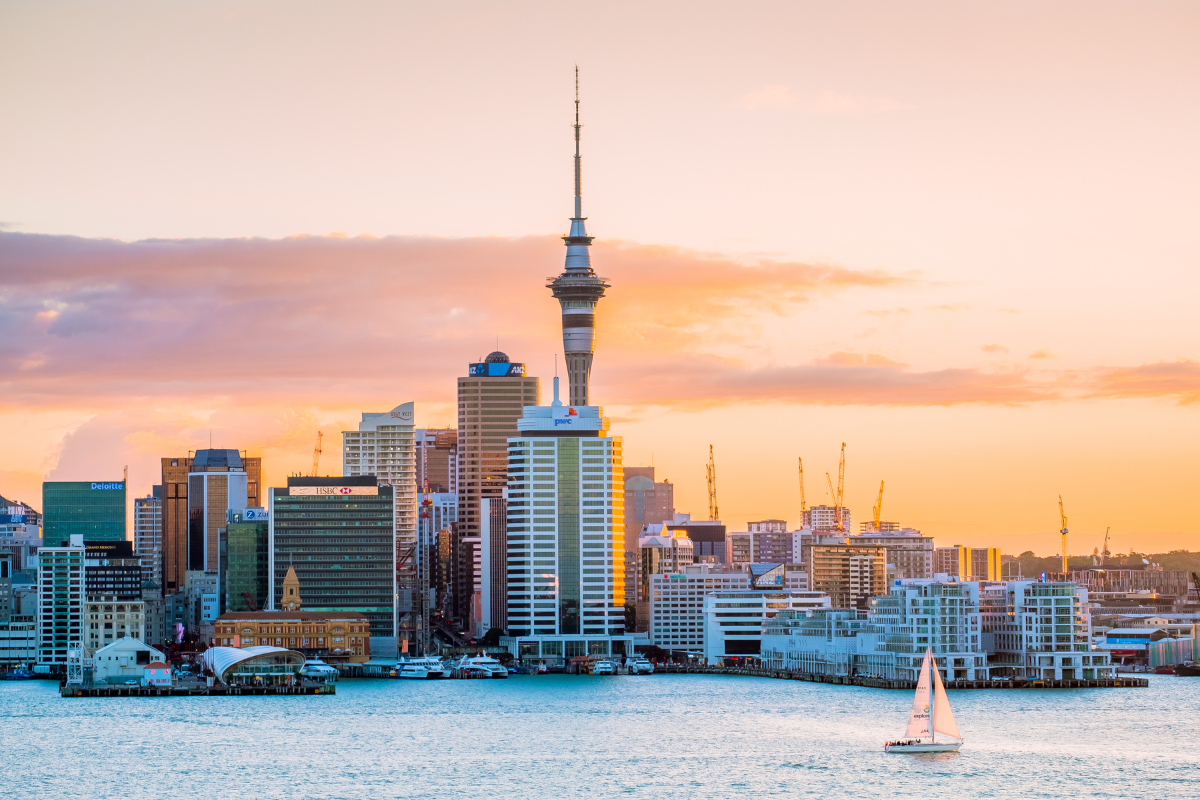 1. Milford Sound:
Nestled within Fiordland National Park, Milford Sound is a natural wonder that captivates visitors with its awe-inspiring beauty. Embark on a scenic cruise to witness towering waterfalls, lush rainforests, and dramatic cliffs. As you sail through the tranquil waters, keep an eye out for dolphins, seals, and penguins. The grandeur of Milford Sound will leave you spellbound.
2. Queenstown:
Known as the adventure capital of New Zealand, Queenstown offers an adrenaline-filled experience like no other. Get your heart racing with activities such as bungee jumping, skydiving, jet boating, and white-water rafting. For a more serene adventure, take a scenic gondola ride or explore the picturesque Lake Wakatipu. Queenstown's stunning alpine scenery will leave you breathless.
3. Abel Tasman National Park:
If you're seeking paradise on earth, look no further than Abel Tasman National Park. This coastal gem on the South Island boasts golden sandy beaches, crystal-clear waters, and lush native forests. Explore the park's pristine hiking trails, kayak along the stunning coastline, or simply relax on the secluded beaches. Don't forget your camera, as the breathtaking views are picture-perfect.
4. Rotorua:
Prepare to be immersed in New Zealand's Maori culture and geothermal wonders in Rotorua. Experience the geothermal activity firsthand with visits to geysers, bubbling mud pools, and thermal spas. Immerse yourself in Maori traditions and performances, and indulge in the rejuvenating geothermal spa treatments. Rotorua's unique blend of natural wonders and cultural heritage will leave a lasting impression.
5. Tongariro National Park:
Home to the country's oldest national park, Tongariro National Park is a UNESCO World Heritage Site and a hiker's paradise. Embark on the famous Tongariro Alpine Crossing, a challenging but rewarding trek that takes you through dramatic volcanic landscapes, turquoise lakes, and steaming vents. The breathtaking views of Mount Ngauruhoe, also known as Mount Doom from "The Lord of the Rings," are truly unforgettable.
6. Fiordland National Park:
Prepare to be mesmerized by the dramatic beauty of Fiordland National Park, a UNESCO World Heritage Site. Explore the iconic fjords, including the aforementioned Milford Sound, as well as Doubtful Sound and Dusky Sound. Marvel at cascading waterfalls, ancient rainforests, and towering cliffs. Take a guided hike along the Milford Track, known as one of the world's greatest walks, and immerse yourself in the untouched wilderness.
New Zealand is a land of unparalleled natural beauty and rich cultural heritage. The must-visit places mentioned in this blog post are just a glimpse of what this incredible country has to offer. From the majestic fjords of Milford Sound to the geothermal wonders of Rotorua and the adventure-filled Queenstown, New Zealand will leave you with unforgettable memories.
If you're considering New Zealand as your next travel destination, look no further. At Alliance Visas, we strive to make your journey hassle-free and enjoyable. Whether you're seeking adventure in the great outdoors, immersing yourself in rich cultural experiences, or marveling at the country's natural wonders, New Zealand has it all. Trust us to provide you with the necessary support and guidance to ensure a seamless travel experience. Start planning your trip to New Zealand today and let us help you make your dream adventure a reality.