Canada Day, celebrated on July 1st, is a time when Canadians come together to commemorate their nation's history, culture, and achievements. It's a day filled with joy, patriotism, and a sense of community. Whether you're looking for exciting events, delicious food, or outdoor adventures, there are plenty of ways to make this Canada Day memorable. In this blog post, we'll explore a variety of activities that you can enjoy on this special occasion.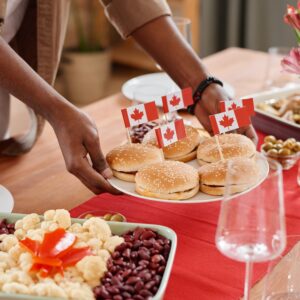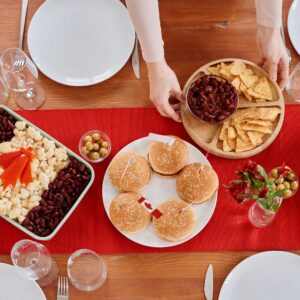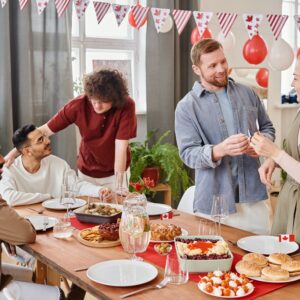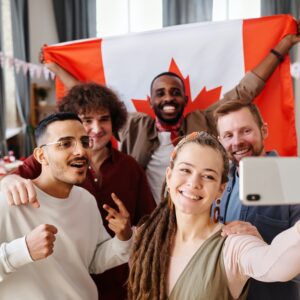 1.Attend a Local Parade: Start your Canada Day celebrations by joining a vibrant local parade. Check your city or town's schedule to find out if there are any processions happening nearby. From colourful floats to marching bands, parades offer a fantastic opportunity to embrace the festive spirit and connect with your community.
2.Organise a Backyard Barbecue: What better way to celebrate Canada Day than with a classic backyard barbecue? Fire up the grill and prepare mouthwatering burgers and hot dogs. And don't forget to indulge in some quintessentially Canadian dishes like poutine or maple-glazed ribs. Invite your friends and family to join in the festivities and serve the delicious flavours of Canadian cuisine.
3.Explore Canadian History: Take some time on Canada Day to delve into the rich history of the country. Visit local museums, historical sites, or heritage centers that showcase Canada's past. Learn about the Indigenous cultures that inhabited the land before the arrival of European settlers, discover the stories of Canadian pioneers, and gain a deeper appreciation for the nation's heritage.
4.Plan a Picnic in a Park: Gather your loved ones and head to a nearby park for a delightful Canada Day picnic. Pack a basket filled with Canadian treats like butter tarts, Nanaimo bars, or maple cookies. Enjoy the serene beauty of nature, engage in outdoor games like frisbee or badminton, and take in the sights and sounds of summer while basking in the warm sun.
5.Watch Fireworks: As the sun sets on Canada Day, prepare for a dazzling display of fireworks. Many cities and towns organise fireworks shows to mark the occasion. Find a local event near you, grab a blanket, and marvel at the vibrant explosions lighting up the night sky. The breathtaking colours and patterns will leave you in awe and create lasting memories.
6.Go Camping: Embrace the natural beauty of Canada by embarking on a camping adventure. Whether you prefer the rugged wilderness of national parks or the convenience of a local campground, camping is a fantastic way to connect with nature and unwind. Pitch a tent, go hiking, enjoy a campfire, and relish the tranquility that only the great outdoors can provide.
7.Attend a Music Festival or Concert: Immerse yourself in the sounds of Canada on this festive day by attending a music festival or outdoor concert. Discover local talent and enjoy live performances featuring various genres of music. Dance to the beat, sing along to your favourite songs, and celebrate the diversity of Canadian music.
8.Explore Canadian Cuisine: Celebrate Canada Day by exploring the flavours of Canadian cuisine. Visit a local restaurant that specialises in traditional dishes or try your hand at cooking them at home. Indulge in iconic treats like poutine, tourtière, or Atlantic lobster, and experience the diverse culinary heritage that Canada has to offer.
9.Engage in Outdoor Activities: Canada's vast landscapes offer an array of outdoor activities to suit everyone's interests. Go hiking through picturesque trails, embark on a biking adventure, paddle along serene lakes and rivers, or try your hand at fishing. If you're seeking an adrenaline rush, explore thrilling activities like zip-lining or rock climbing. Get out there and make the most of Canada's natural wonders.
10.Volunteer or Give Back: Spread the spirit of kindness and compassion by volunteering or participating in community service on Canada Day. Join a local initiative, lend a helping hand, or donate to a charitable organization. Giving back to your community is a meaningful way to celebrate the values that make Canada such a welcoming and inclusive nation.
Conclusion: Canada Day is a time to rejoice in all that makes Canada special. Whether you choose to attend a local parade, organise a backyard barbecue, explore Canadian history, or engage in outdoor activities, make this day a celebration of unity, diversity, and the shared pride of being Canadian. Embrace the festive atmosphere, connect with your community, and create lasting memories as you honour the remarkable nation that is Canada. Happy Canada Day!