A working holiday visa is a unique way to get to travel and experience a new culture for an extended amount of time. It's a popular visa for young adults aged 18-35, but the visa has taken a back seat over the last year or so due to COVID-19 restrictions. However, we don't want you losing any momentum for your trip! So we put together a list of the top 10 reasons you should take a working holiday visa trip after covid (or when borers reopen for your desired country!)
Get to travel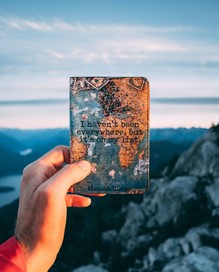 Of course, working holiday visas provide young adults with the ability to travel to a new country for up to 12 months! That's an extended amount of time for a travel visa of any kind! Travelers will have the opportunity to experience a new culture, meet new people, and see new places for more than just a couple of months, a unique endeavor indeed!
Work as much as you want
Travel visas have no work hour restrictions. As long as you are employed, you are good to go! Most people work at least part time hours (20 hours/week) but it's really up to the traveler. You are simply required to remain employed.
Try your hand at various jobs
Working holiday visas allow travelers to work multiple jobs in their country of choice. You can even switch jobs at some point if desired. For example, you could work in one hotel chain for the first six months and then a new chain during the second half of your trip!
Meet new people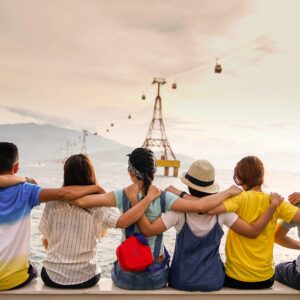 You'll get to meet so many new people on a working holiday visa. These people will likey become your friends and take you under their wing to show you the towns, sights, and tourist attractions! What a unique opportunity!
Experience a new culture
Working holiday visas provide travelers with the ability to experience a culture to an extended amount of time compared to other visas or even vacations. You'll be immersed in the culture and learn how locals do things in comparison to what you're used to!
The mask mandates won't be as strict
After covid, of after your preferred country reopens its borders, it's likely that mask mandates and restrictions and will be looser. This will allow you to have more freedom on your trip leading to a more fulfilled experience!
The getaway is sustainable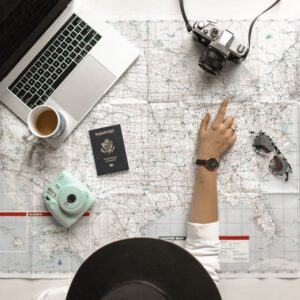 Working holiday visas are unique in that they require travelers to work to fund their trip. This is to your benefit however as you do not have to save money too much money for the trip since you'll be earning an income while you're there!
Give your holiday more structure
Working holiday visas require travelers to work. This often leads to a decrease in nightly parties and drunken adventures, which is a good thing! You'll be able to structure your holiday a bit better which will lead to a much more exciting trip.
Stay in various areas
Working holiday visas also allow travelers to move around their country of visitation. For example, if you have a working holiday visa in Canada, you can stay in Ontario for a few months and then Quebec for a few months. So long as you remain employed, you are safe!
Build a unique resume
Think about how much your resume would stand out if you were to have a section about living and working abroad for a whole year! You'd become a prospective employee much quicker and have a unique take on a variety of fields.