Are you a student looking for the perfect travel destination? With so many places to explore, it can be hard to narrow down the choices. That's why we've compiled a list of the 10 most popular travel destinations for students. Whether you're searching for beaches, culture, adventure, or something else, these destinations have something for everyone. Read on to find the perfect travel destination for your student vacation!
Barcelona, Spain
If you're a student looking for the perfect getaway, Barcelona is the place to go! This vibrant city offers endless opportunities for exploration and adventure. From exploring the gothic quarter of the city to soaking up some sun on one of its many beaches, there is something for everyone in Barcelona. With its lively nightlife, amazing architecture, delicious food, and friendly locals, it's no wonder this destination is one of the most popular for students. Whether you're looking for a quick weekend getaway or a longer vacation, Barcelona should be at the top of your list.
Berlin, Germany
Berlin is a city full of history and culture, but it's also known for its vibrant nightlife. Students who visit Berlin can experience the best of both worlds – from seeing historical sites such as the Brandenburg Gate and Checkpoint Charlie to exploring lively bars and nightclubs. Berlin is one of the most student-friendly cities in Europe, with great public transport, plenty of affordable accommodation, and tons of attractions like its world-famous street art and museums. So if you're looking for an exciting city break filled with adventure, Berlin should be your top choice.
Dublin, Ireland
If you're looking for a city filled with culture, look no further than Dublin. This vibrant capital city is teeming with art, music, and architecture, not to mention its amazing nightlife. Whether you're taking a day trip to the Guinness Storehouse or exploring the cobblestone streets of Temple Bar, there's something for everyone in Dublin. Plus, it's one of the most affordable cities in Europe, making it perfect for students!
Edingburgh, Scotland
Edinburgh, Scotland is one of the top travel destinations for students. With its cobblestone streets, stunning architecture, and rich cultural history, this city offers a unique and memorable experience. Take in the incredible views from Edinburgh Castle, explore the famous Royal Mile, and soak up the lively atmosphere of pubs and clubs. Edinburgh is also home to some of the best shopping and dining in the world, making it a great destination for any student looking for a fun and exciting adventure.
Hong Kong
Experience a vibrant culture in this bustling city! Hong Kong is an exciting destination for students with its rich history and diverse attractions. Visit the stunning Victoria Peak or take a ride on the Star Ferry to get incredible views of the city. Shop in one of the many markets, explore the various temples and hike the many trails in the surrounding areas. Plus, you can experience the unique cuisine Hong Kong has to offer! There's something for everyone in this vibrant city.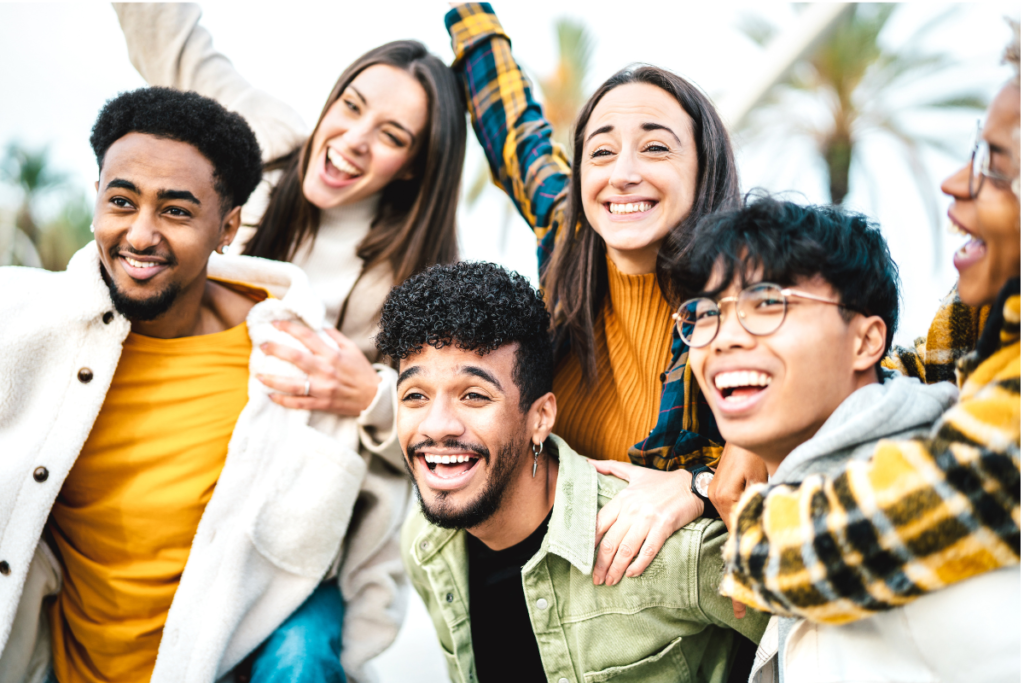 Florence, Italy
Looking for the perfect mix of culture, art and history? Look no further than Florence, Italy. This beautiful city is home to the iconic and breathtaking Florence Cathedral, and its many museums, galleries and churches offer a unique experience for travelers. Enjoy a stroll along the Arno River, take in the stunning architecture of the Palazzo Vecchio, and sample some of the finest Italian cuisine. With plenty of charming cafes and shops to explore, Florence will be an unforgettable experience for any student traveler.
Prague, Czech Republic
If you're looking for a short and fun destination for your student travels, look no further than Prague! This city of historic charm and beautiful scenery is perfect for a weekend getaway. With its stunning architecture, vibrant nightlife and rich culture, there's something here to please every type of traveler. Whether you're looking to take in the sights or simply enjoy some local beer and good food, Prague is sure to leave you with unforgettable memories.
Tokyo, Japan
Tokyo is one of the most exciting cities in the world for students looking to experience a unique and thrilling culture. From shopping in bustling markets to exploring stunning Buddhist temples, there's something for everyone in this dynamic city. Tokyo is known for its delicious food and innovative cuisine, so be sure to try some of the region's best dishes. Whether you're a fan of sushi, ramen, or traditional Japanese food, you won't be disappointed by the city's offerings. In addition to its vibrant culture and delicious food, Tokyo is also known for its unique fashion and cutting-edge technology, making it an ideal destination for students who want to experience the latest trends.
Melbourne, Australia
If you're a student looking for an amazing travel destination, look no further than Melbourne! With its laid-back vibe, stunning beaches, and vibrant nightlife, there's something for everyone. Whether you're exploring the city's historical sites, shopping at trendy boutiques, or eating at one of the many cafes, you'll never run out of fun things to do in Melbourne. And if you want a little nature fix, take a trip to the nearby national parks, where you can spot koalas and kangaroos in their natural habitats. No matter what you choose to do, you'll be sure to have a great time in this charming Aussie city.
London, England
London is a vibrant and exciting city with lots of fun activities for students to enjoy. From visiting the iconic landmarks such as Big Ben, Buckingham Palace, and Tower Bridge to exploring the world-famous museums and galleries, there's no shortage of things to do in London. Not to mention, London is home to some of the best nightlife in Europe, with plenty of pubs, clubs, and music venues to keep you entertained. Whether you're looking for a night out or want to explore the city's rich history, London is an ideal destination for students!
Traveling as a student can be an incredibly rewarding experience. No matter where you choose to explore, it's important to have the proper visa in order to do so. Fortunately, Alliance Visas offers visas for students looking to study abroad, making it easier than ever to embark on a journey of discovery and learning. So if you're a student looking to explore some of the world's top destinations, consider one of the aforementioned places or any of the other incredible locations around the globe. Bon voyage!