Canada is one of the most beautiful countries. It has a lovely balance of urban and rural living areas as well as very distinct seasons. However, this ability to experience all four seasons will mean that you'll have pack a wide variety of clothing. Granted, there's more to packing for a working holiday in Canada than just the clothes you'll have on your back!
In this piece we're going to breakdown your packing list for you and tell you what to pack for a Canada working holiday!
What you need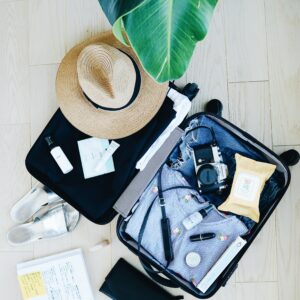 Before we get into the "extras", we need to talk about what you will definitely need to pack for your working holiday in Canada. Seeing as working holiday visas often last a full 12 months, you'll need a wide variety of items. Let's break them down into an easy-to-follow checklist of belongings!
Clothing
Easily one of the most important items to be packing for your working holiday in Canada is the clothes you'll wear while there. What clothing you want to pack for this trip heavily depends on how much you want to pack, how you're planning on getting your belongings there, and if you plan to purchase clothing in Canada on your working holiday visa. However, we recommend the following staples:
A few pairs of long pants – jeans, sweatpants, leggings
A few pairs of shorts for the spring/summer months
A handful of your favorite sleeveless tops for summer
A handful of your favorite short sleeve tops for year – round layering
Some long sleeve tops and sweaters in varying weights (the winter months in Canada can be brutal!)
Several jackets and at least one heavy winter coat
Electronics
In today's day and age, everyone needs their electronics, don't forget yours! It's best to bring your electronics on the flight with you so you have them upon landing for your Canada working holiday! Remember the following items:
Cell phone with charger
Laptop with charger
Tablet with charger
Headphones (with charger if wireless)
Any smart watch devices with charger
Personal identification information
You'll need to pack those key items that define who you are. Bring them on the plane with you!
ID
Passport
Social security card
Birth certificate
Bank information
What you may want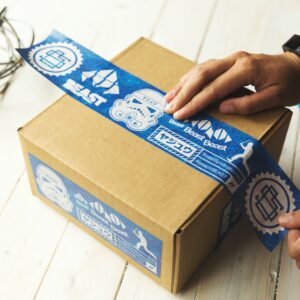 There are also items we want to mention that you may want to pack for your trip, but that you don't necessarily need to pack. The decision depends on how much you want to bring and how much you want to purchase on your Canada working holiday. Some people prefer to pack the following items to save money:
Cookware/dinnerware
Comfort items from home such as pillows/blankets
Bedding
Personal belonging like musical instruments or photographs/paintings
Personal hygiene items for the first few days until you get to the store
Some simple food items to hold you over until you go shopping
Larger electronics like televisions or home devices
What you choose to pack for your trip depends on how much you want to lug back and forth between countries. You'll want to keep in mind that you can only bring so much on the flight, and you'll be responsible for all the suitcase you bring with you. This is why most people pack and ship their belongings to their new home on their Canada working holiday trip, but this too depends on how much you want to ship as this can get expensive! We recommend packing light and purchasing daily necessities in Canada, but ultimately, it's up to you! J