Do you enjoy a relaxing cruise at sunset? Maybe you're more of a "bike and drink" kind of person. Maybe you prefer to hop on a bus and let someone else do all the work. There are sightseeing tours in Toronto for everyone!
With over 100 sightseeing tours available, there's no shortage of amazing trips you could take alone or with your loved ones. Even those of you who are trying to work abroad in Canada, there are short sightseeing tours in Toronto perfect for your lunch break!
Let's take a look at the top 5 sightseeing tours in Toronto for your vacation!
City Sightseeing Hop On-Hop Off Bus Tour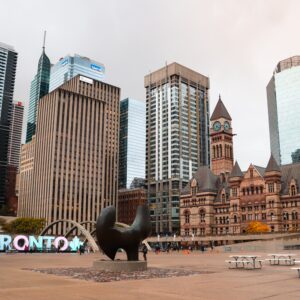 If you're in the Toronto area during your working holiday visa in Canada, you're going to want to take advantage of the hop on-hop off bus tours that circulate the city every day! These tours are great for anyone who wants to not only get to know the city, but also be able to tour certain parts as they please.
Hop on-hop off tours are customizable in the sense that whenever the bus stops, you can get off and then hop back on any of the other hop on-hop off buses when they come around. You do not have to stick with the same bus the entire day! You'll be able to get a phenomenal tour of the city and do so on your own terms.
Downtown Toronto Bike Tour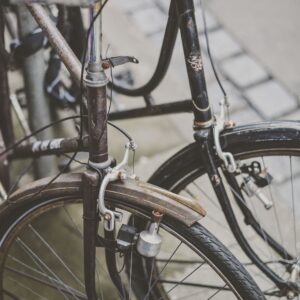 This 3.5-hour bike tour of downtown Toronto is a great way to get out and about during the day! The tour never has more than 12 people and you do not need your own bicycle, they provide them! The tour is lead by a tour guide who is filled with all of the fascinating stories of Toronto's history! You'll stop at local attractions along the way, but there is not a food/drink stop so bring a water bottle and maybe a few snacks!
Toronto buffet dinner cruise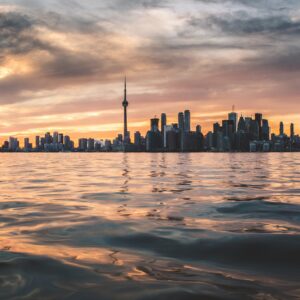 When you've finished up your daily activities or decide it's time to hit the pause button on your work, take advantage of the Toronto buffet dinner cruise! The cruise lasts roughly 3 hours and provides stunning views of Toronto's waterfront and city skyline. Seeing the city buildings aglow at night is one of the most breathtaking views you could get on your Canadian working holiday visa.
The tour is ideal for all ages and the food is absolutely delicious! It is a relaxing way to end your day, have a drink at the bar, and observe Toronto from the indoor deck or outdoor deck!
Niagara Falls Day and Evening Tour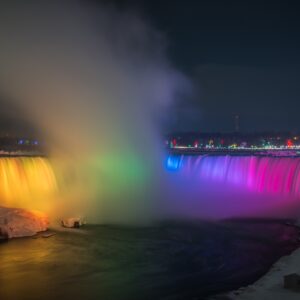 For those who want to see the stunning falls but aren't the biggest fans of boats, the Niagara Falls Day and Evening Tour is the ideal option! The tour starts in the afternoon where you will be picked up via bus from your hotel and transported up alongside the falls.
Along the way your guide will tell you all about the history of the areas you're passing through. In the late afternoon, you'll be dropped off to roam the surrounding city area for a few hours. You can check out the local winery or tour some small shops. Dinner can be at any restaurant you choose, or you can opt for the buffet dinner at the Sheraton Hotel that overlook the falls!
At night, you'll hop back on the bus and drive along side the falls, stopping at lookouts and admiring the stunning light show and cityscape in the distance!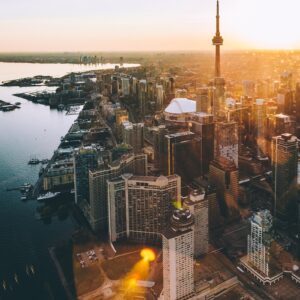 These tours are so unique and provide the most breathtaking views of Toronto. They'll have you questioning if your week-long trip to the city was long enough. You may want to consider a working holiday visa for Canada if you want to spend some more time in the city, but still be able to work and earn a living! There are dozens of other Toronto city tours, but these are by tar the top 4 sightseeing tours in Toronto!