Whether you're visiting Canada on a working holiday visa, or you just need a weekend getaway, one of the most thrilling things you can do in Canada is skiing. Skiing in Canada is unlike skiing in any other country. The mountains in Canada boast stunning views and there are dozens of places you could go either alone or with the family. Let's take a look at the best places to ski in Canada this winter!
Hit the slopes of Banff in Alberta, Canada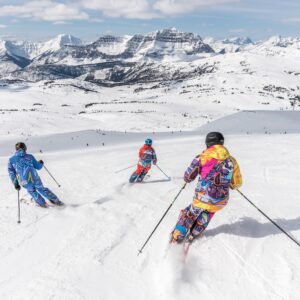 One of the best places to ski in Canada is amongst the trails in Banff, a large skiing area in Alberta, Canada. The area is home to three mountains, each of which have their own skier recommendations. Whereas one mountain is suitable for beginners, another mountain may be more appropriate for an advanced skier looking to land some aerials (or whatever you skiers call your insane tricks!)
Keep in mind that the mountains are a 20-minute ride from town. However, most ski resorts in the Banff area offer shuttles to and from the slopes! When you're done skiing for the day, take a drive into town for some unique Canadian cuisine and a hot cocoa (spiked or not) to warm up!
Check out Big White in British Columbia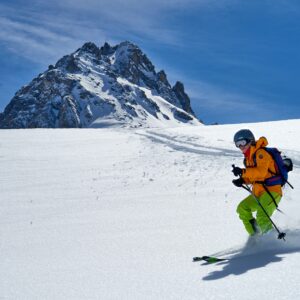 British Columbia is one of the most popular destinations for skiers as it has numerous ski and snowboard areas throughout the terrain. However, skiers who are looking for open trails with minimal crowds (even on the weekends) are going to want to check out Big White!
Located specifically in Okanagan Valley in BC, the terrain at Big White is what makes it one of the best places to ski in Canada for beginners and experts alike! With an average annual snowfall of 7m, there is no shortage of freshly fallen snow, so you don't need to get there at the crack of dawn in order to have a phenomenal day on the slopes! One of the best parts of Big White is that the majority of the ski resorts for these slopes are also ski in-ski out!
If you're visiting Canada on a Canadian working holiday visa, Big White is a great way to take a break from your work and experience the "holiday" part of your working holiday visa in Canada!
Blue Mountain in Ontario, Canada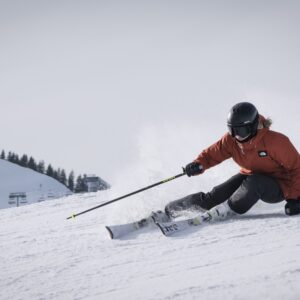 For those who are on work abroad trips in eastern Canada, there is a ski spot for you too! Blue Mountain in Ontario is the best place to ski in Canada for those on the eastern side! Blue Mountain features several trail levels for beginners and experts and receives an abundance of fresh snowfall every year. Trails are well sectioned so there will be no instances of experts doing fancy tricks while you're just trying to stay upright!
The surrounding area of Blue Mountain is filled with cute, family-owned, shops as well as delicious dining spaces! The majority of resorts for these mountains are also ski in-ski out, ideal for anyone who wants to grab lunch in between slope sessions!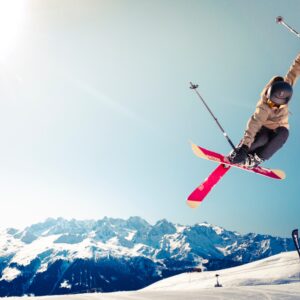 When deciding on a place to ski on your working holiday visa in Canada, remember to consider your level of experience and what you're looking to get from your adventure! Consider Banff or Big White if you will be in the western side of Canada. If you're in the Toronto or Ontario part of the country, definitely check out Blue Mountain! No matter what you choose, you're sure to experience everything a ski trip has to offer at any of these top 3 best places to ski in Canada! Who knows, you may love it so much that you want to look into how to get a visa for working in Canada!